Download your invoices
You can download all of your invoices in a few seconds, you are also able to select whichever you prefer, or download them all in once.
All you need to do is go and log in and select " Transactions".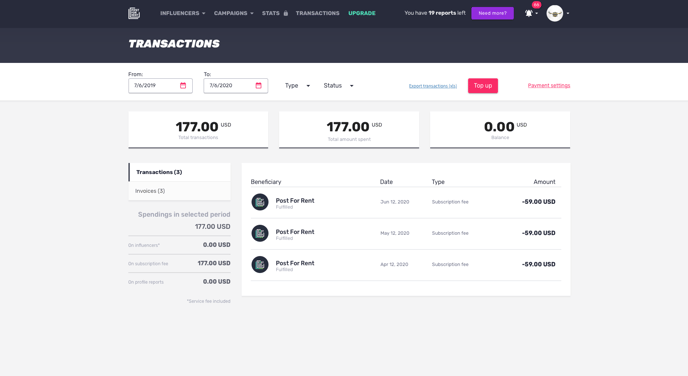 You will able to see and download all of your Invoices in one click. Set the time period and the type of invoice that you're looking for.