What is the Content Library?
Take a look at all the content your Talents have created so far in the "Content Library".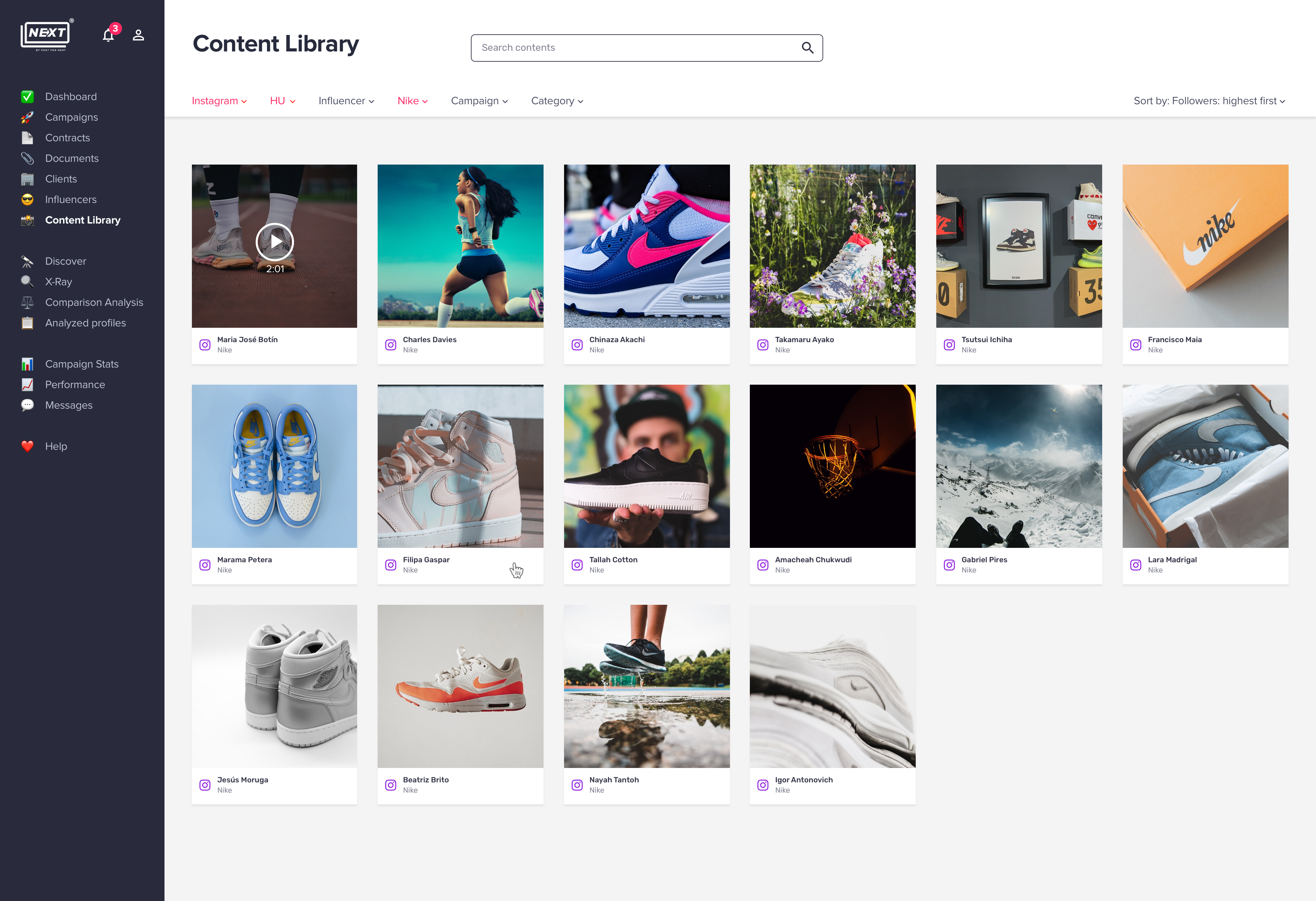 You can sort the content in the library using the categories on the top of the page: Social media platform, Country Influencer, Brand, Campaign, Category.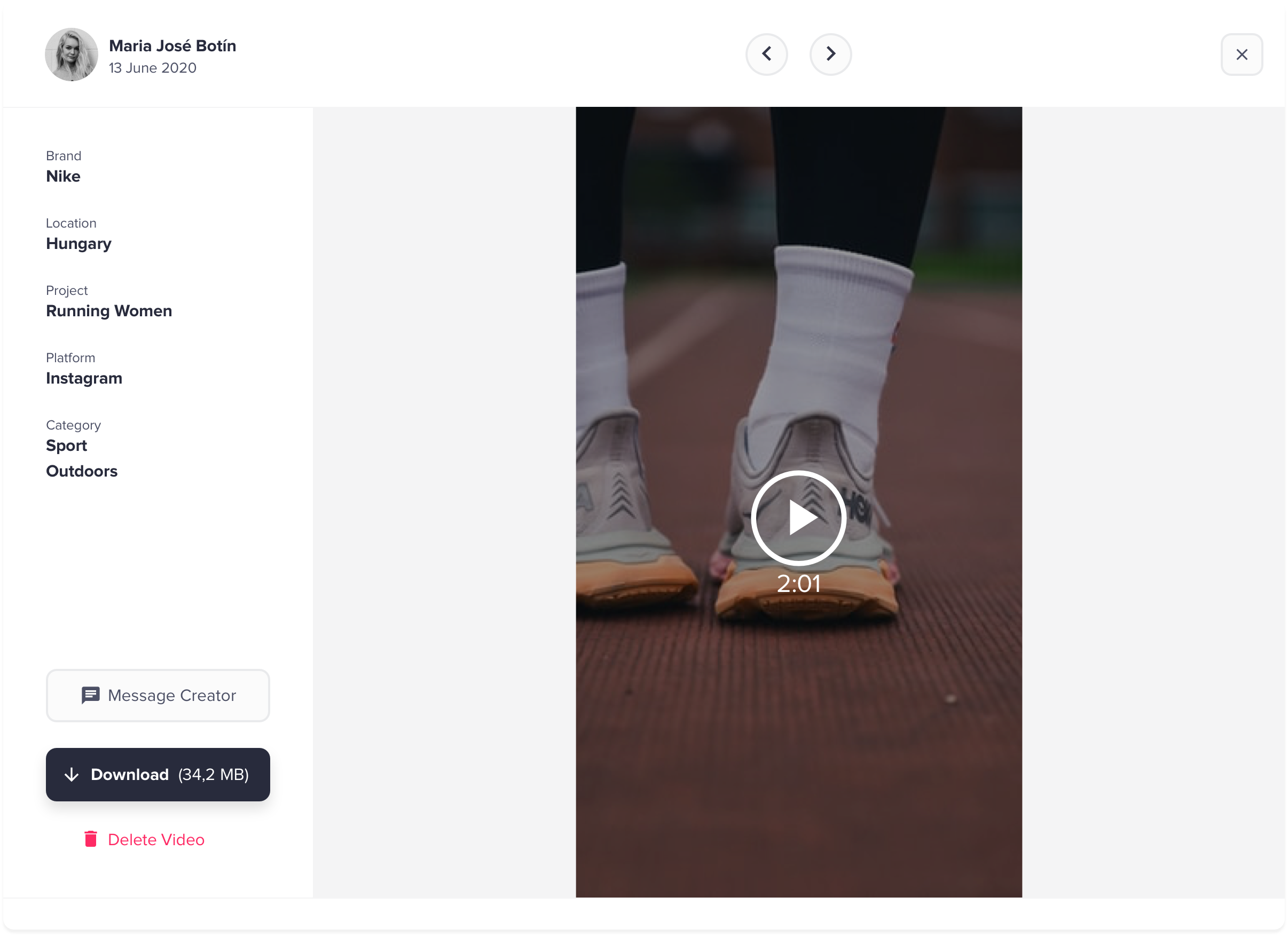 By clicking on one of the items in the library, you can check all information related to that content. You can also contact the creator of the content from here with the "Message Creator" button ad Download or Delete the content.