The opening page on the PFR NEXT platform is the Dashboard tab. This is where all of the new notifications or tasks are listed as well as most of the key statistics gathered from your account's different aspects.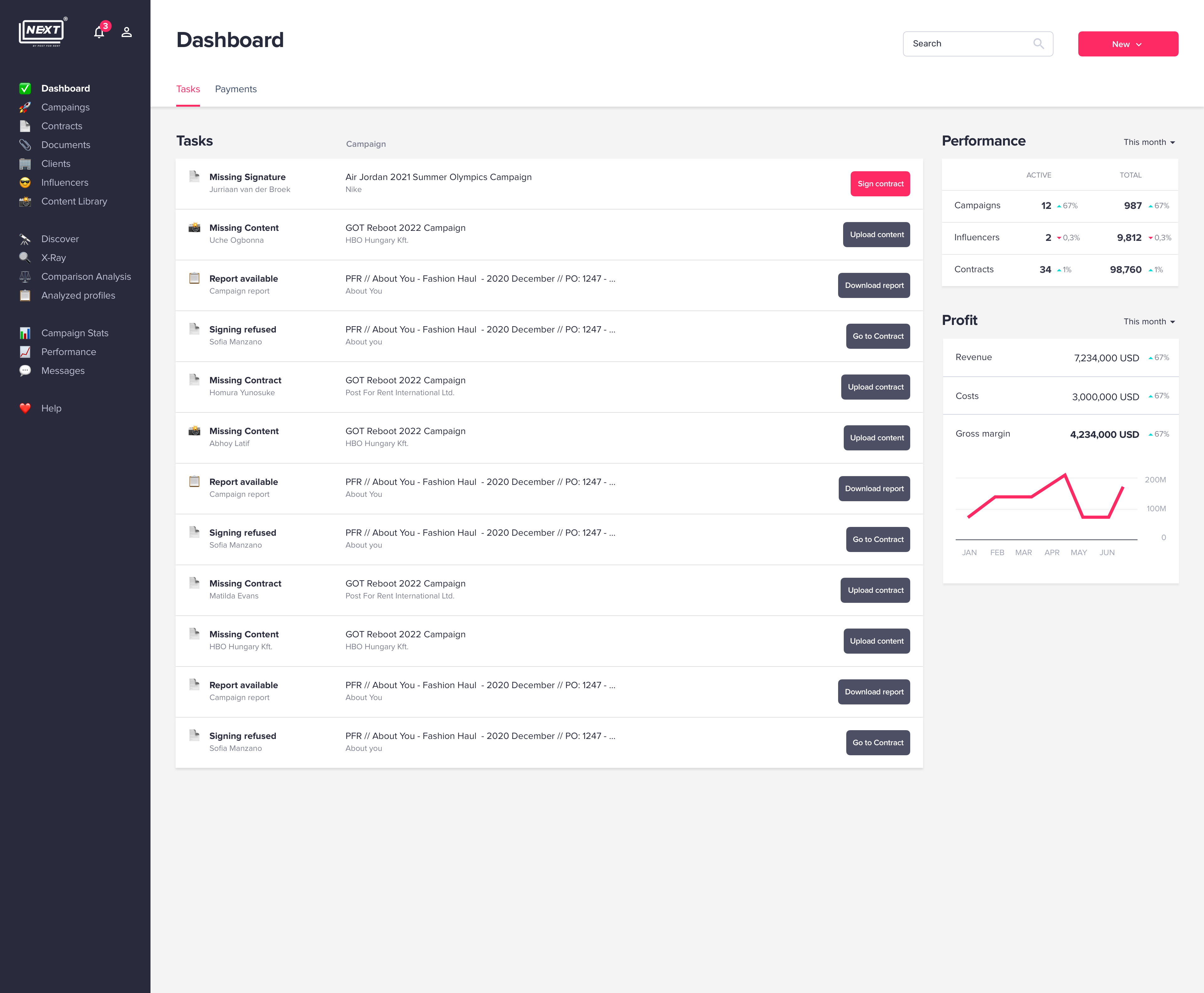 Firstly, you have all of the recent activity in connection with your profile listed here as notifications. You can keep track of any news, such as when an influencer report is available or when you need to sign a contract (Missing signature) or upload a contract (Missing contract). You can execute these operations by clicking on the buttons next to the notifications and uploading the necessary document or signature.
By selecting "Payment" on the top, you will be presented with all your recent payments' information and status.

On the right side of the Dashboard tab, you can also see some overall statistics about your company's performance. You can check the number of Campaigns, Influencers, and Contracts you have linked to your business under "Performance" and you can see the value and margin of profit you have generated under "Profit".