Unlocking the Product tab
Why unlock the product tab?
Unlocking the products tab will allow you to add either a product or voucher as a method of payment for your campaigns. You can then use the product to pay content creators either alone or in combination with a monetary amount.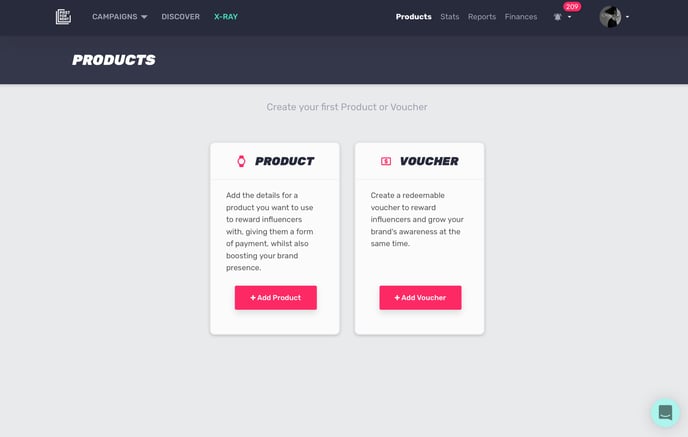 You can fill out descriptive details about the product and assign it a value or alternatively leave it blank remove the value field