Subscription plans and services
Unlock the Discover Tab
Why unlock the Discover tab?
Unlocking the Discover tab will allow you to look up any influencer you want or discover new ones through multiple filters and export profile reports for your next external campaign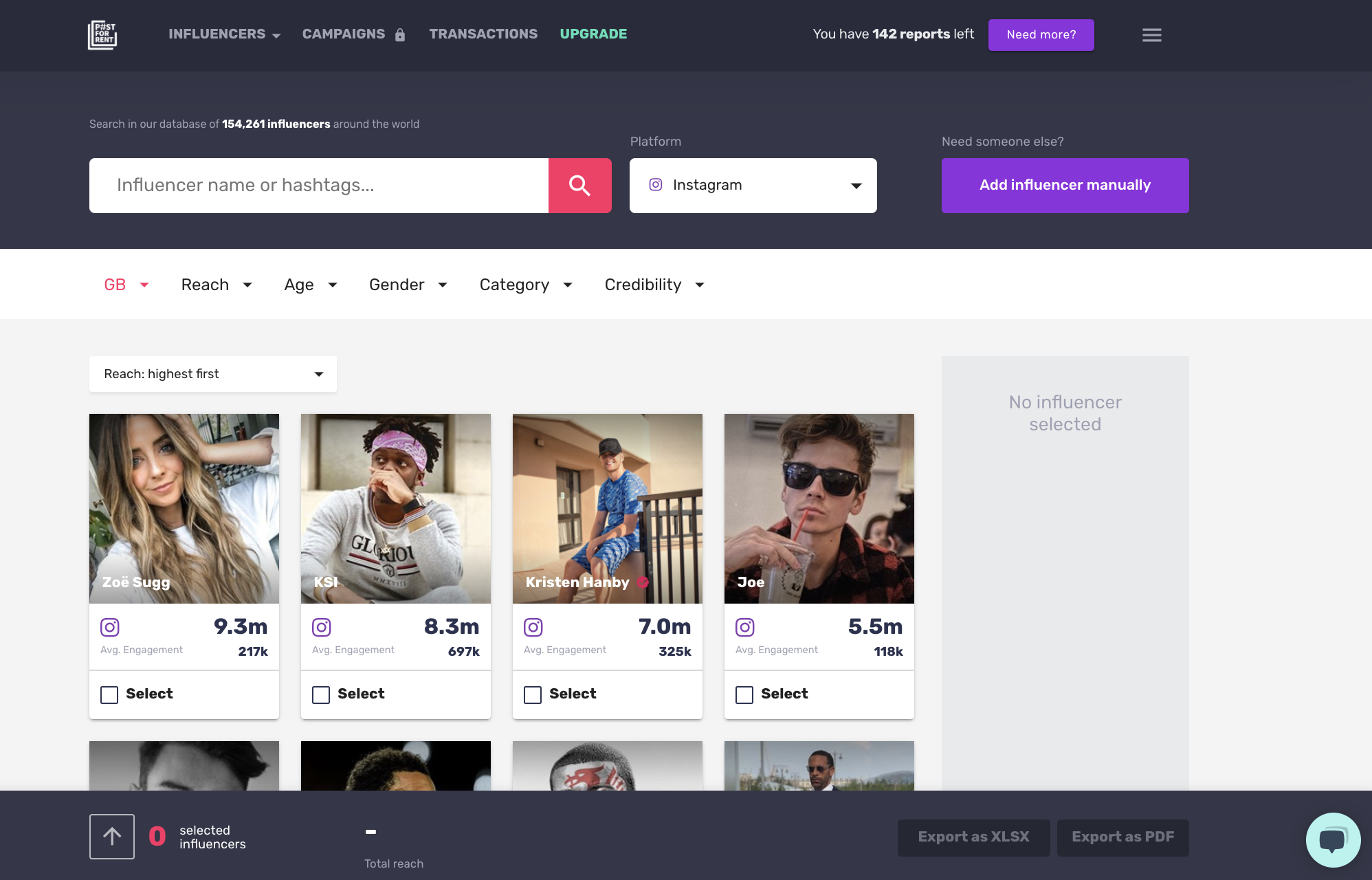 You will also have 50 Reports included each month and unlimited searches
using the advanced influencer filters. On top of this you can also export influencer data and view the engagement Estimation.