Take a look at the platform and see the different subscription plans and tools without any commitment.

Post for Rent is available for Advertisers for a monthly fee or a service fee depending on the plan that you choose. However, you have the option to try and see if a tool or subscription is the right choice for you with a trial mode, without even adding your credit card information.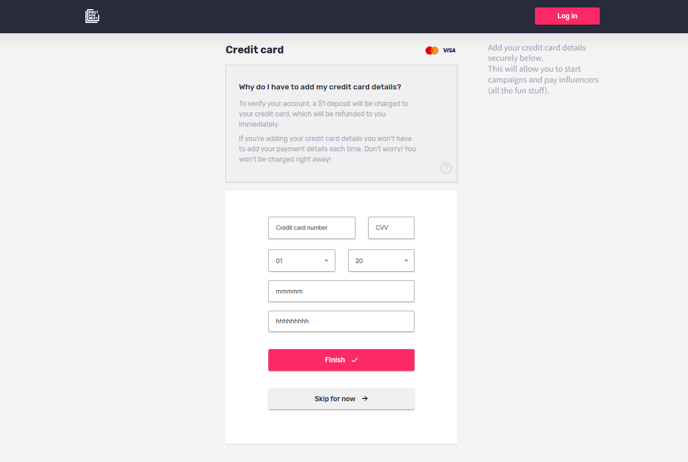 As a special offer to try out our X-Ray analyzer tool, you get the opportunity to download one profile for free. Don't miss it! :)
In trial mode, when you make a search, you will see the first four profiles that come out as a result. The other ones will appear hidden and but will be visible after you start a subscription.
Our Manager Lite subscription can be understood as a trial mode itself. If you sign up with a credit card, you still won't be charged a monthly fee, only a service fee will be added to your costs when you make a transaction to an influencer. In case you did not get influencers applying to your campaign that you would be happy to start collaborating with, you pay absolutely nothing. Isn't that the most advertiser-friendly package that you have ever heard of?
In case you do not want to give your credit card details just yet but prefer to look around in a real trial mode, you can also do that! In this case, however, you won't be able to start a Public campaign, only set it up to see how comfortable it is to you.
In Manager Pro you can also set up campaigns - here both Direct and Public type - but you won't be able to start them. The search options will be limited to the first four profiles just like in Discover trial.
Our Manager Enterprise plan is the queen of all our packages: with a complete feature set, unlimited search and profile options and extra tools. There is no trial option here since you need to contact our sales team to be able to discuss your custom offer.