The Team Organization & Sub-accounts Add-on gives you full control over who accesses your umbrella account and what they have permission to do
Are you an agency representing clients? Would you like to hand back control at some point to them? This is the add on for you!
You are able to add-on one sub-account and give different permissions for up to 5 associates for $49/ month. Should you wish to have more sub-accounts, you can add as many as you need in 'Settings' and 'Customize your plan'. Sub-accounts
Naturally to be able to add sub-accounts to your account, you will need an activated Campaign Manager add-on.
This special feature allows you to create sub-accounts and manage them with different brand profiles under your account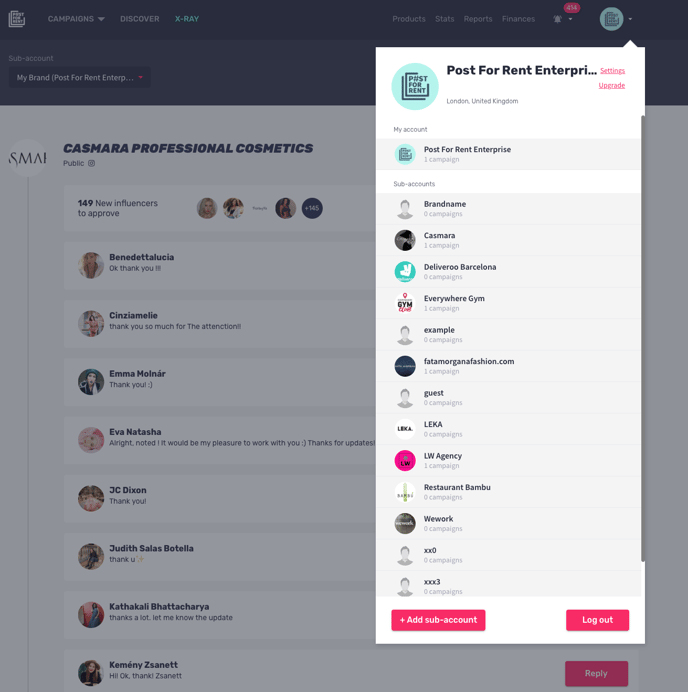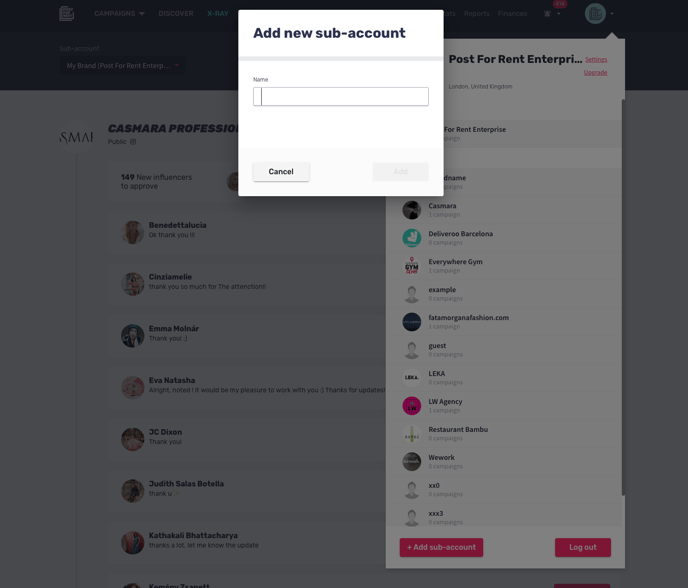 This way you can keep track of your different country operations or separate teams or client activations or divisions. You are also able to add new sub accounts and switch easily between them.
You can download report from their account and edit their campaigns or briefs if necessary.
Permissions
This is a special tool to assign different permissions for your associates to manage or view your Sub-accounts.
You can easily add permissions. All you have to do is go to your profile, click on "Settings" and select "Permissions". Choose the brand (sub-account) and the person you'd like to give the permission to view or edit the account.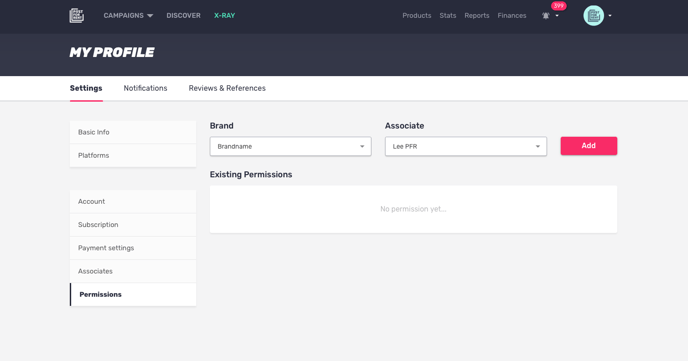 Associates
Associates is a perfect function to invite coworkers or clients as associates to have access to your sub accounts.
You can easily invite people to access your sub accounts. All you have to do is go to your profile, click on "Settings" and select the " Associates" and add their e-mail address.