Adding the Reporting add-on to your account
Are you an agency representing clients? This is the add on for you!
Adding the Reporting add-on to your account gives you Customizable Campaign Summary and Market Statistics and Insights feature.
Naturally to be able to add on Reporting, you need to already have a Campaign Manager account, so that you have campaigns to report about.
The Customizable Campaign Summary gives you the ability to fully edit the Summary Export by adding a company logo and matching the company color scheme. You can also choose from two different types of reports:
1. Campaign summary report, which includes all there is to know about the results of a specific campaign, overall data and metrics on each content individually as well.
2. Periodic report, detailing your performance for all campaigns on all social media channels, which will help you report for a specific quarter.
Customizable Campaign Summary
By clicking on Export report, you will generate the report that can then be found in the Reports tab.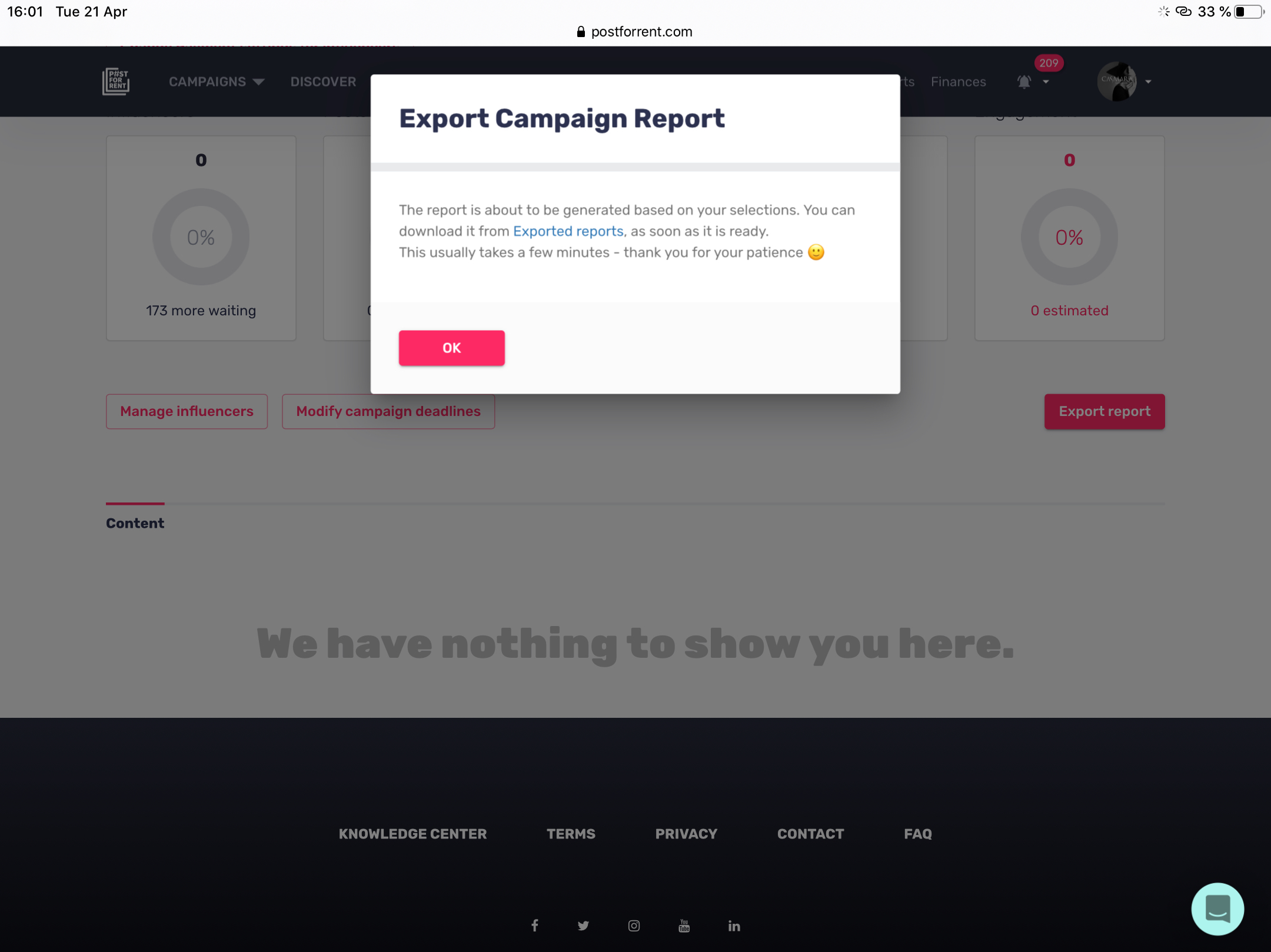 Once in the Reports tab, you can select various customizable options by checking the Customized checkbox. This will allow you to upload your company logo to be embedded in the exported file.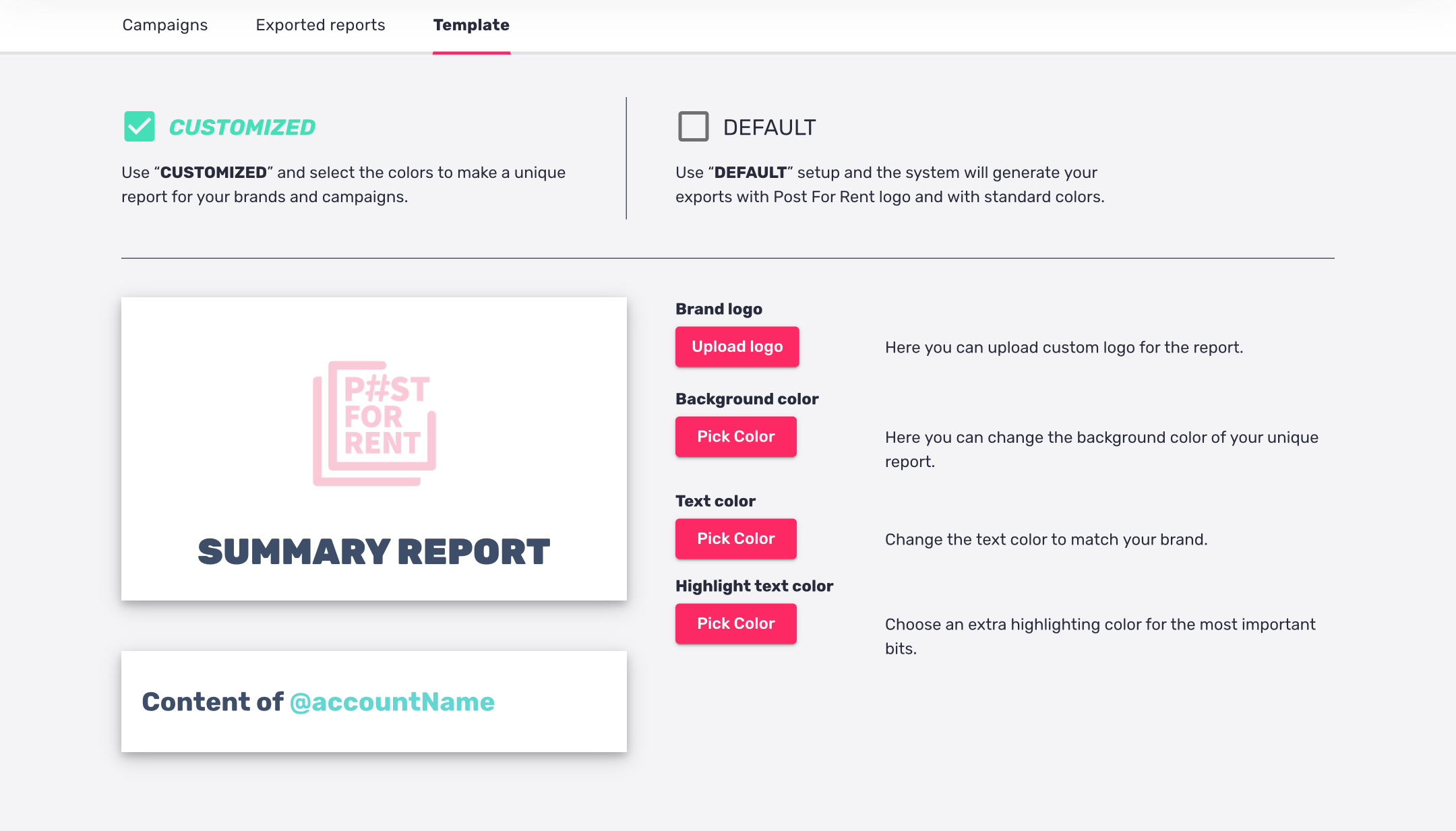 You can also click Pick Colour to bring up a colour palette to match your company's colour scheme as well as text colour and highlight text colour to make the report fully branded.
Market Statistics and Insights
Reporting is all about numbers and figures. For a little extra help with the industry statistics, check out our Market Statistics and Insights feature as part of the Reporting add-on.
You'll find this feature in the Stats tab in the header menu.
You can arrange the statistics by Location, Age, Gender, and Platform with easy-to-follow graphical representation.
It can be arranged by Price/Post, Engagement, and Followers, and you can also filter the results to compare different country activities or specific brands and campaigns to get a better understanding of your overall performance and generally the industry trends.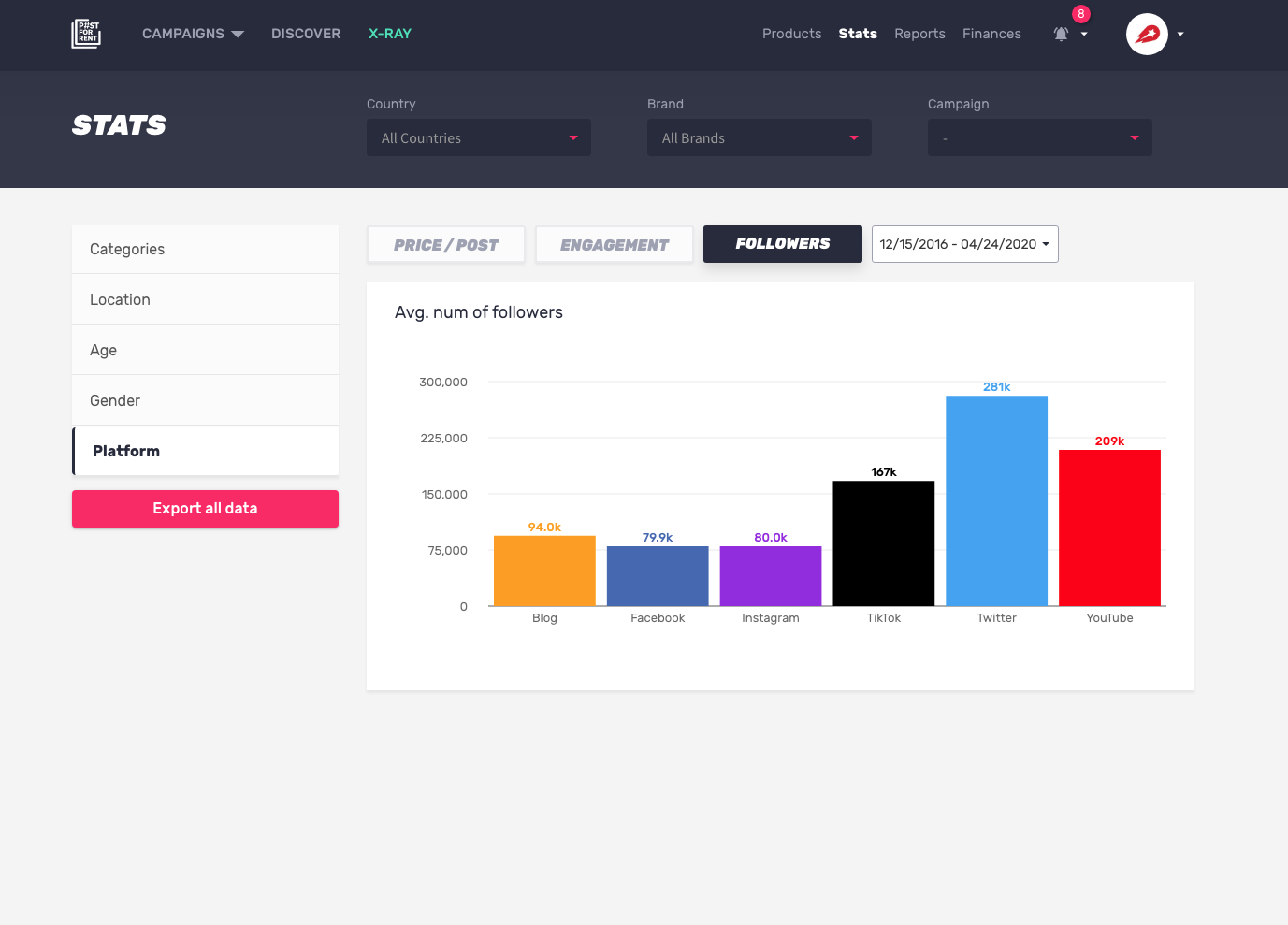 Also, you can filter out a specific period, and once you have your final selection you can even export the data in a PPT presentation which makes yearly or quarterly reporting super easy.