Do you work in an agency? Are you running social media campaigns in-house? Are you a small business looking for the right influencers? This is the add-on for you!
The Discover add-on is perfect for finding influencers with precise search filters and then creating profile analysis exports about them for your next campaign. You can switch it on in 'settings'.
How does it work?
With the Discover add-on you have unlimited searches among our extensive database of over 160,000 influencers based on:
Social media channel
Location
Age
Gender
Engagement metrics
Category
Credibility
Commonly used hashtags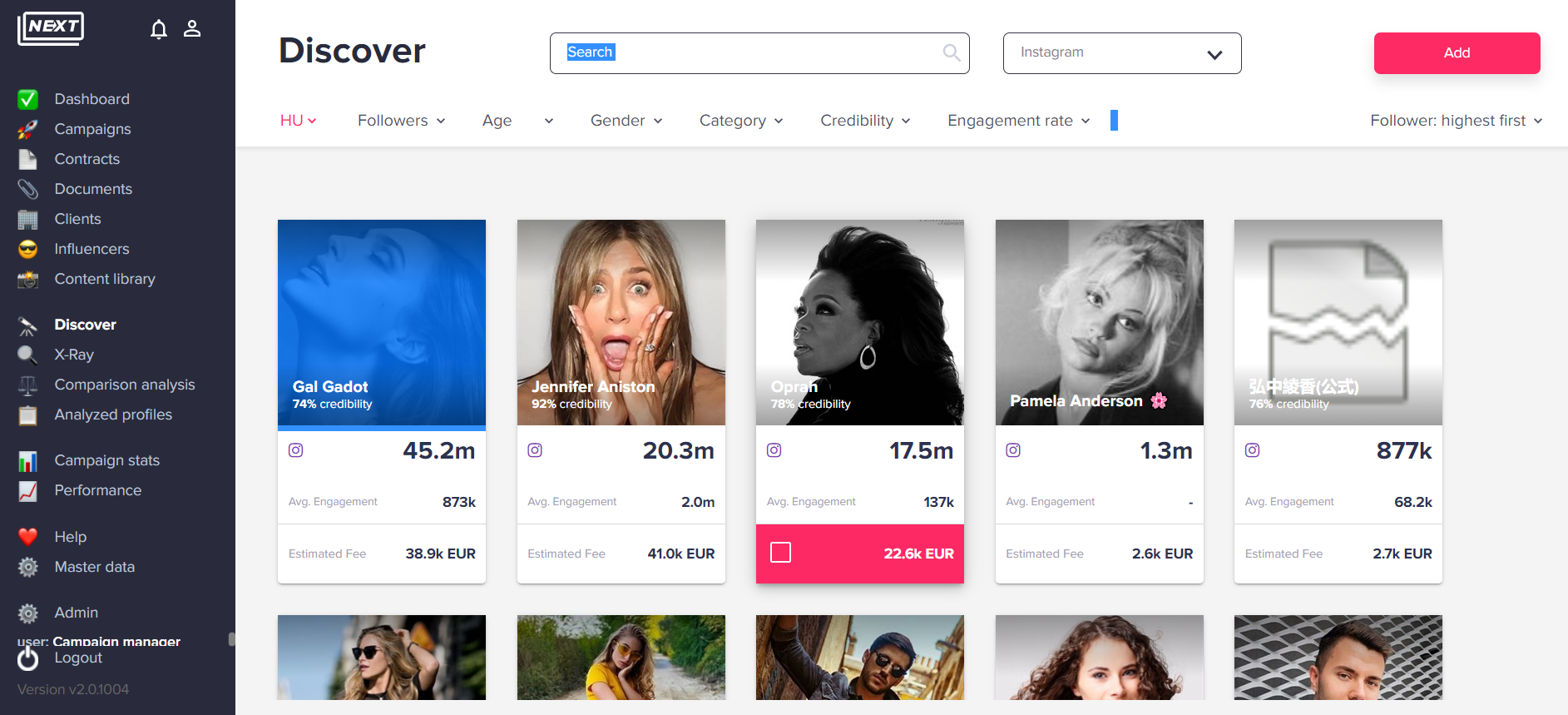 Once you have found the perfect influencers you can analyze their profile to get a full knowledge of their audience and make an informed decision.

One analysis of a profile will cost you one 'report' and you can download the profile analysis in PDF.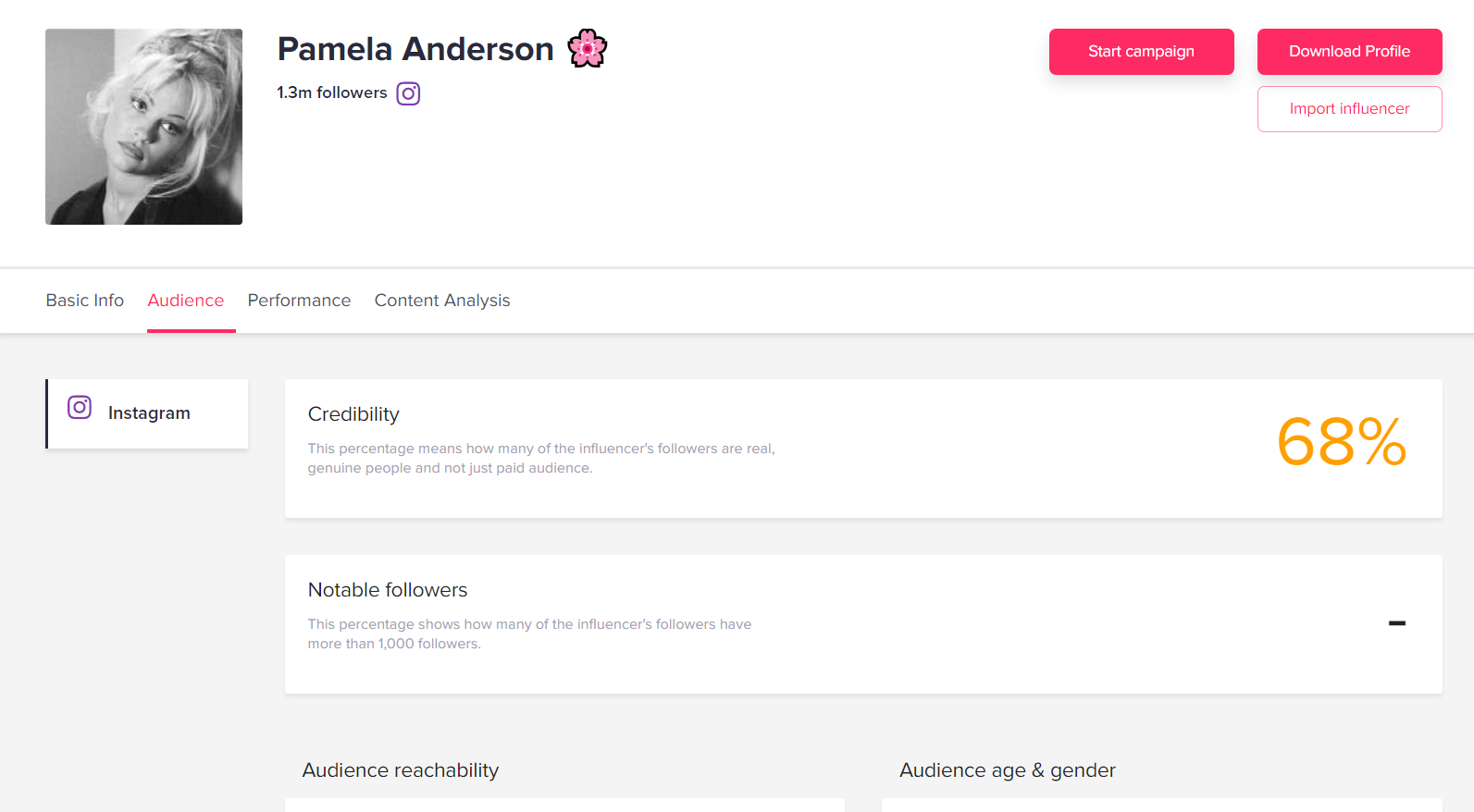 You can also create aggregated exports from as many influencers you want.
1, Just select the select multiple influencers from your search.
You can make several searches, select the influencers and then make and export if you want to.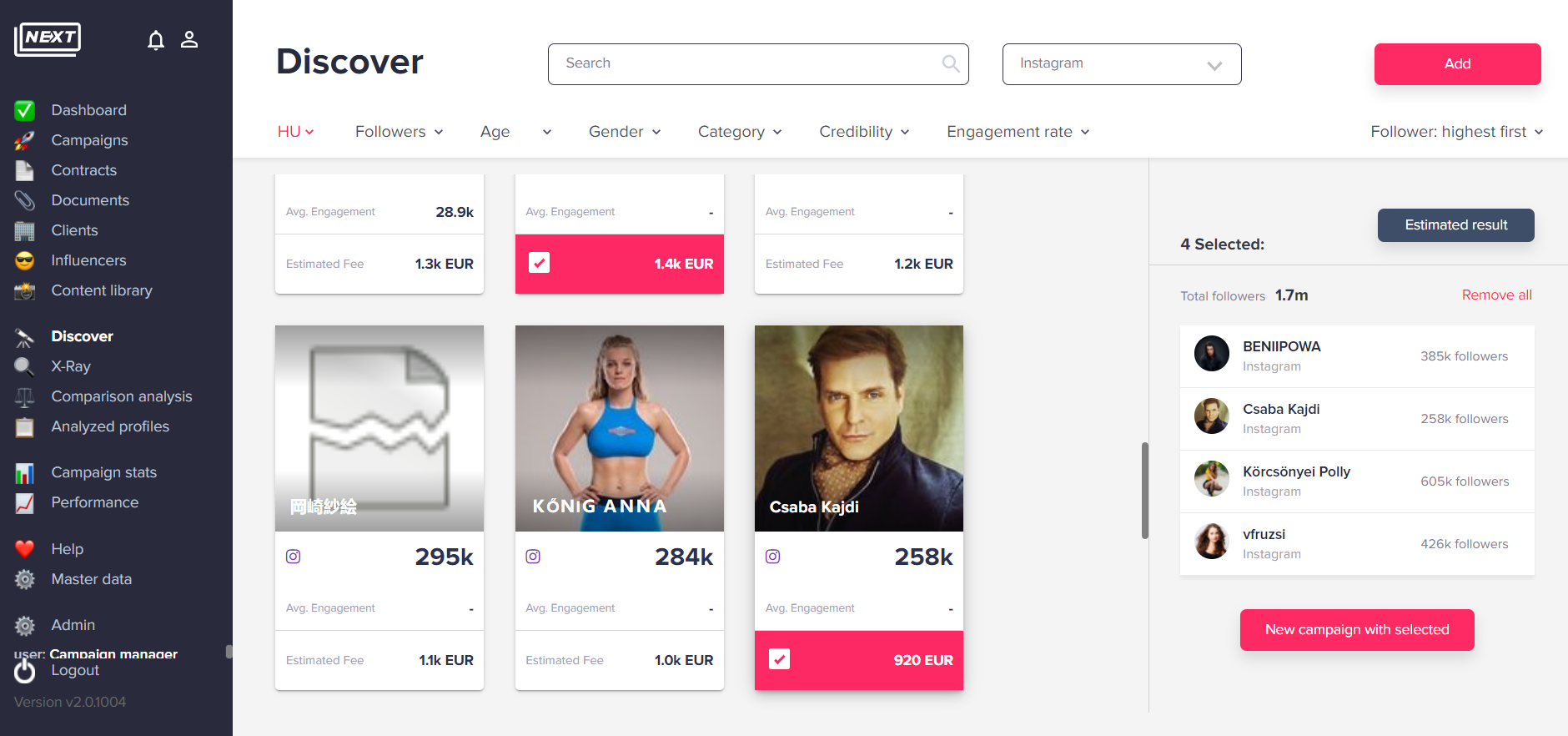 2, Click on the "Estimate results" button on the right side and analyze all the selected influencers.
Note that if there are influencers in your selection that haven't been analyzed yet, here you need to confirm to spend the required reports to make the export available.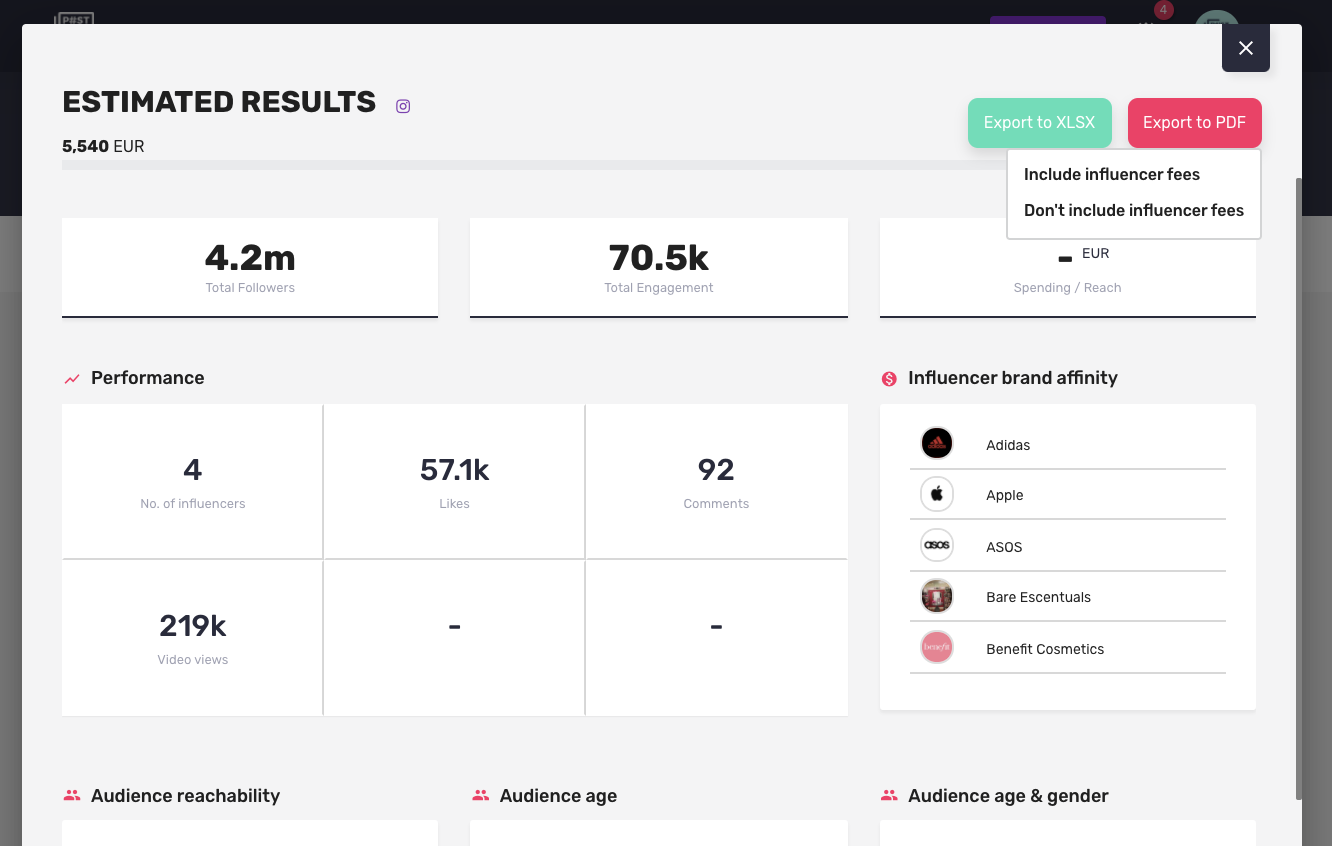 You can go on and start a direct campaign with these influencers right away by clicking "New campaign with selected" below the list of selected influencers. Fill out the necessary information and click Save to create a new campaign.