When you want to use the platform to create and manage campaigns with chosen influencers
Are you a start-up or small to medium company looking to manage your Influencer marketing in-house? This is the add-on for you!

with a Pro campaign Management add-on you can make:
How can I activate the add-on?
In order to activate the Pro Campaign Management add-on, you will need to have the Discover add-on, which allows you to search for influencers you want to work with.
1. Click on your profile then go to 'Upgrade'.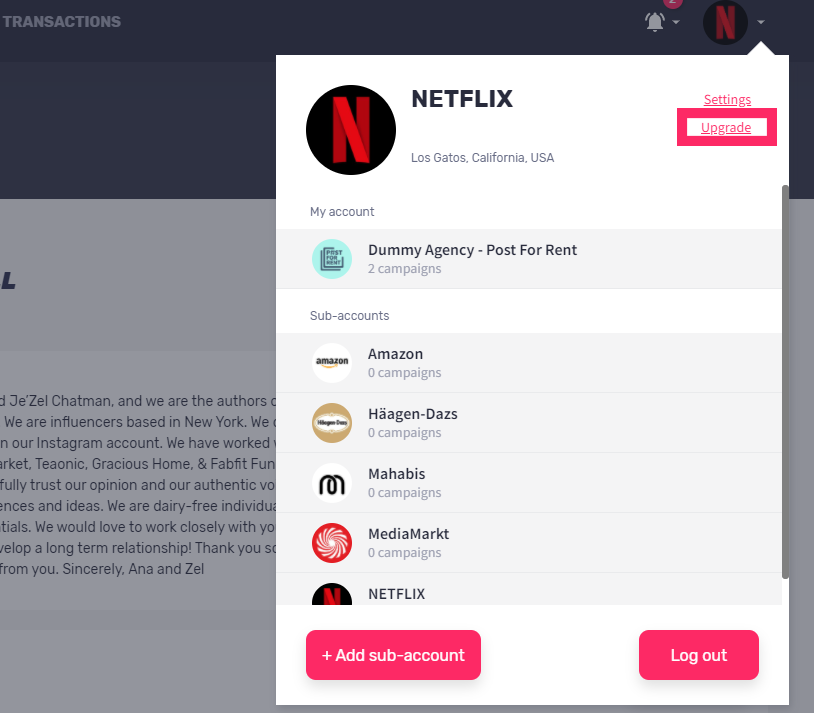 2. Switch-on the Add-on features.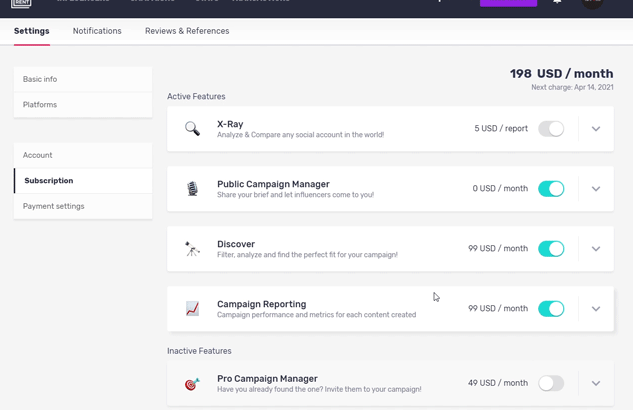 3. Then click on 'Save Changes'.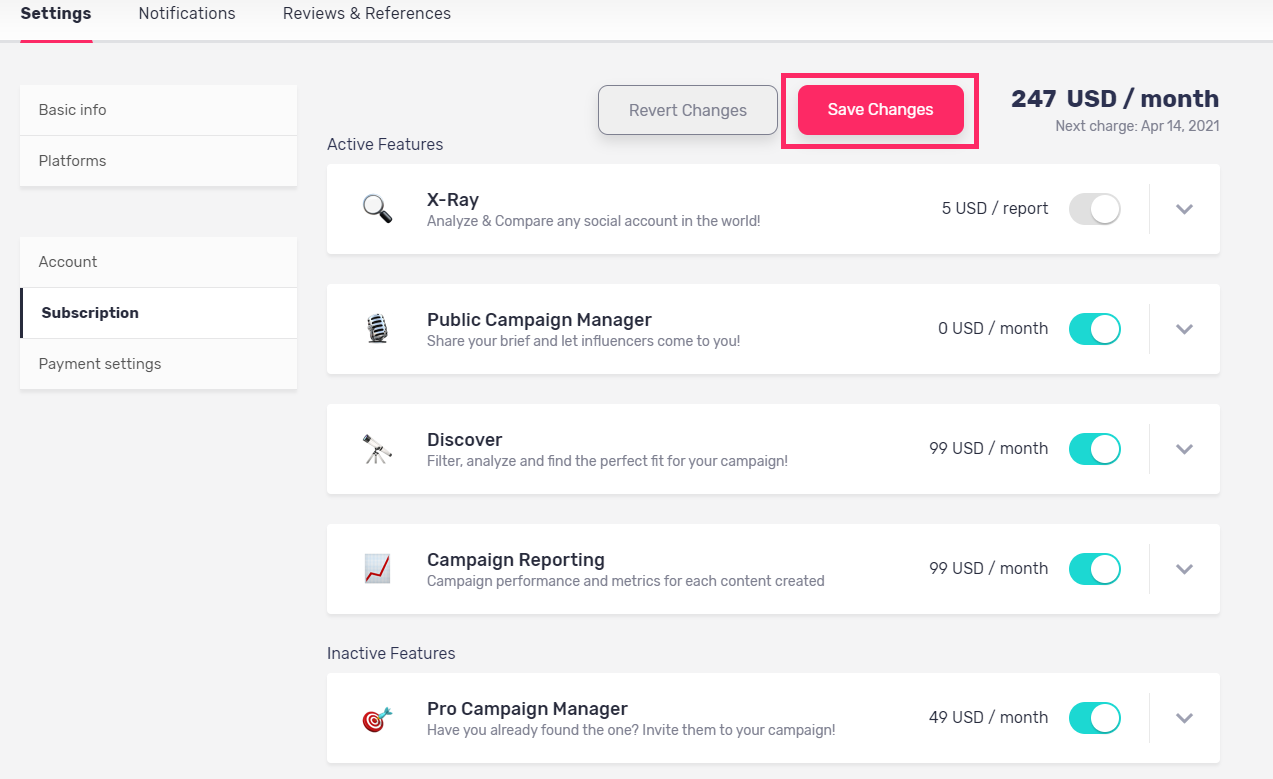 If you want to know what other add-ons do, click here.
How can I make these campaigns?
Go to the campaign tab and click on 'New campaign'
1. Start a new campaign or choose an existing campaign to base it on as a reference.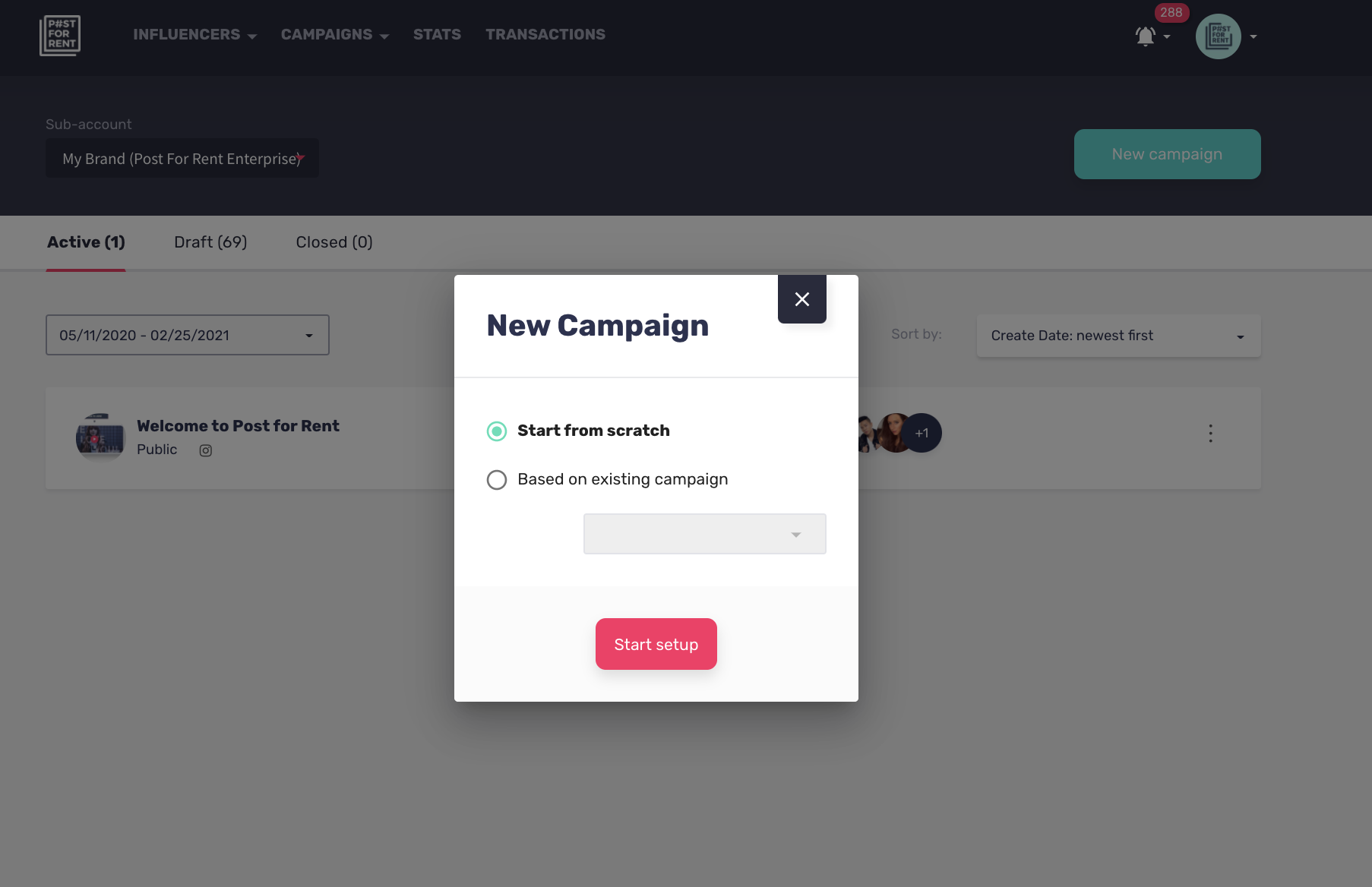 2. Choose between a Single Platform or a Multi-Platform campaign.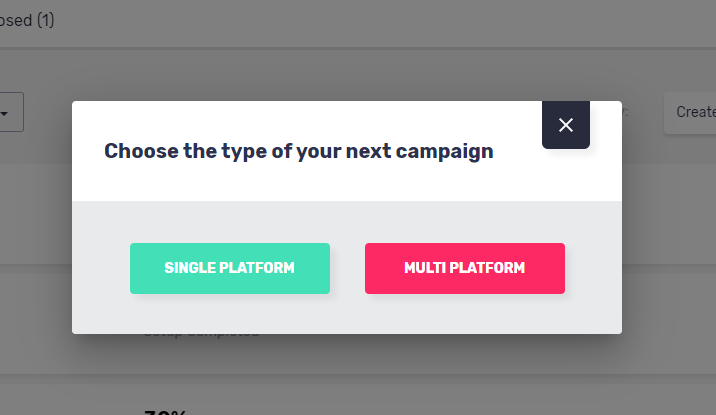 3. Choose if you would like to set up a Public (let them apply to you) campaign or a Direct (contact the influencers) campaign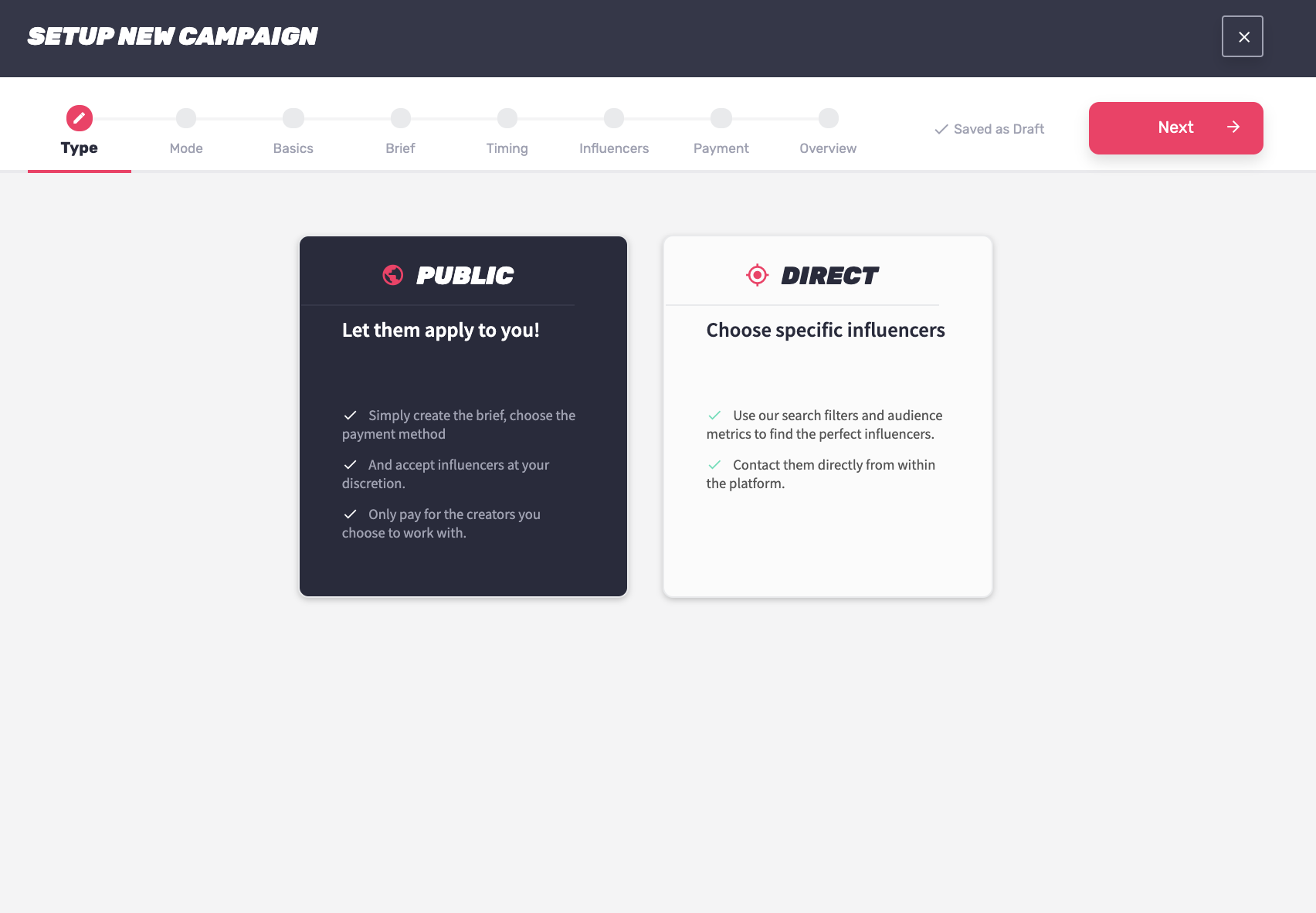 5. Choose a Standard or Charity campaign.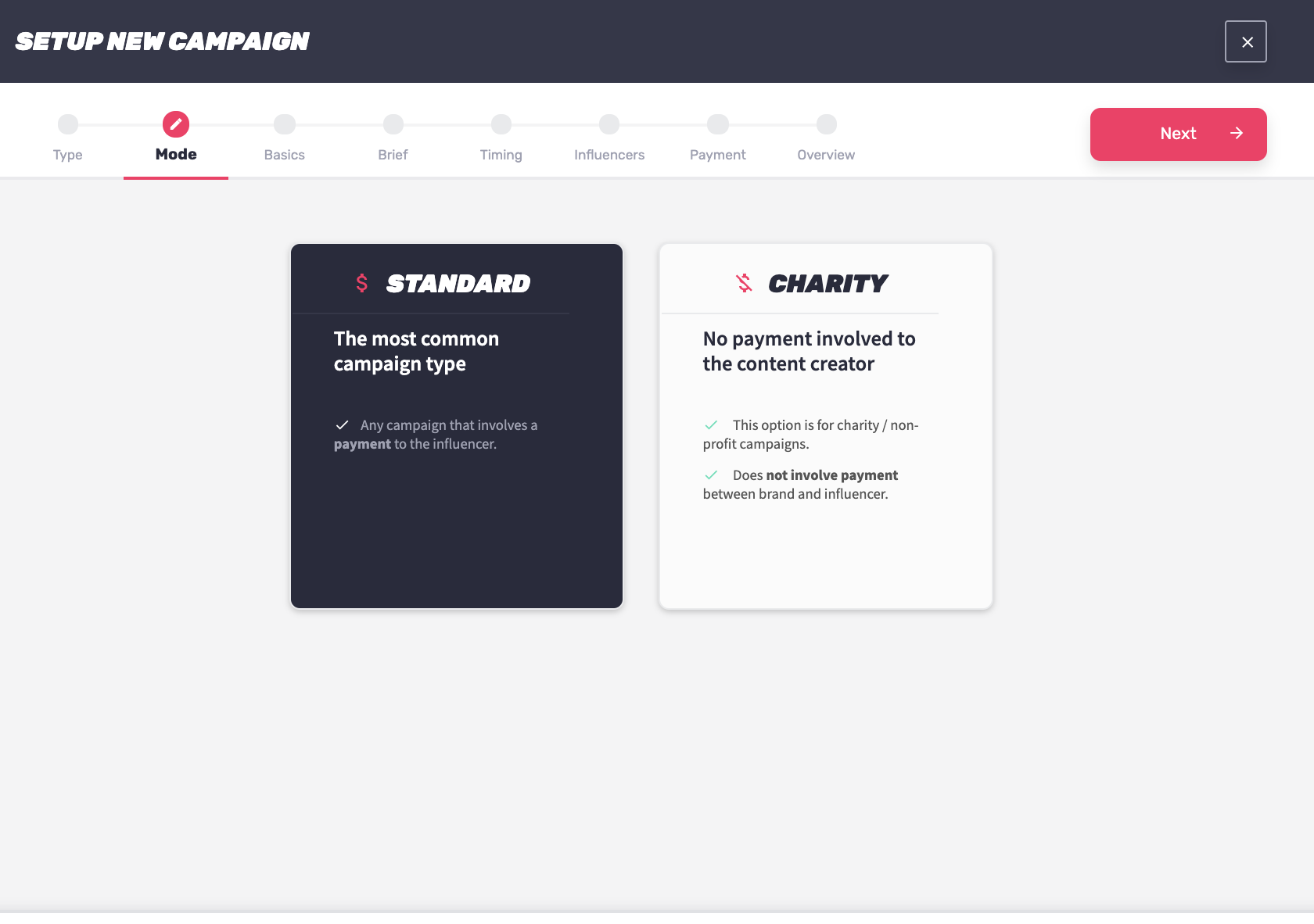 Basics
From there you go through the Campaign set-up steps and complete the process. It is no different from the basic plans, but it has some extras.
Here is an article on how to make a write the brief.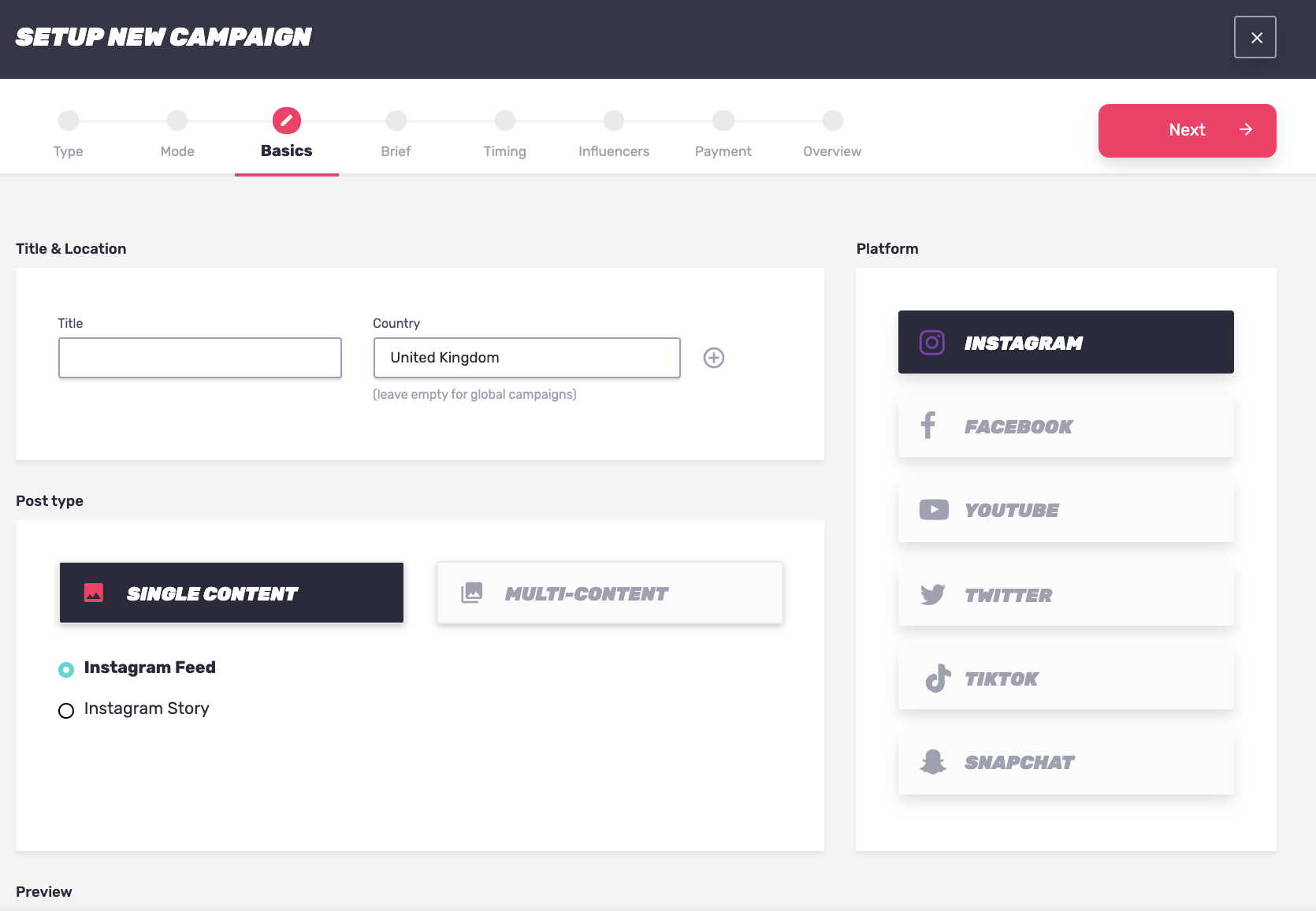 Influencers tab
Choose influencers to work with. Apply filters to find the perfect one!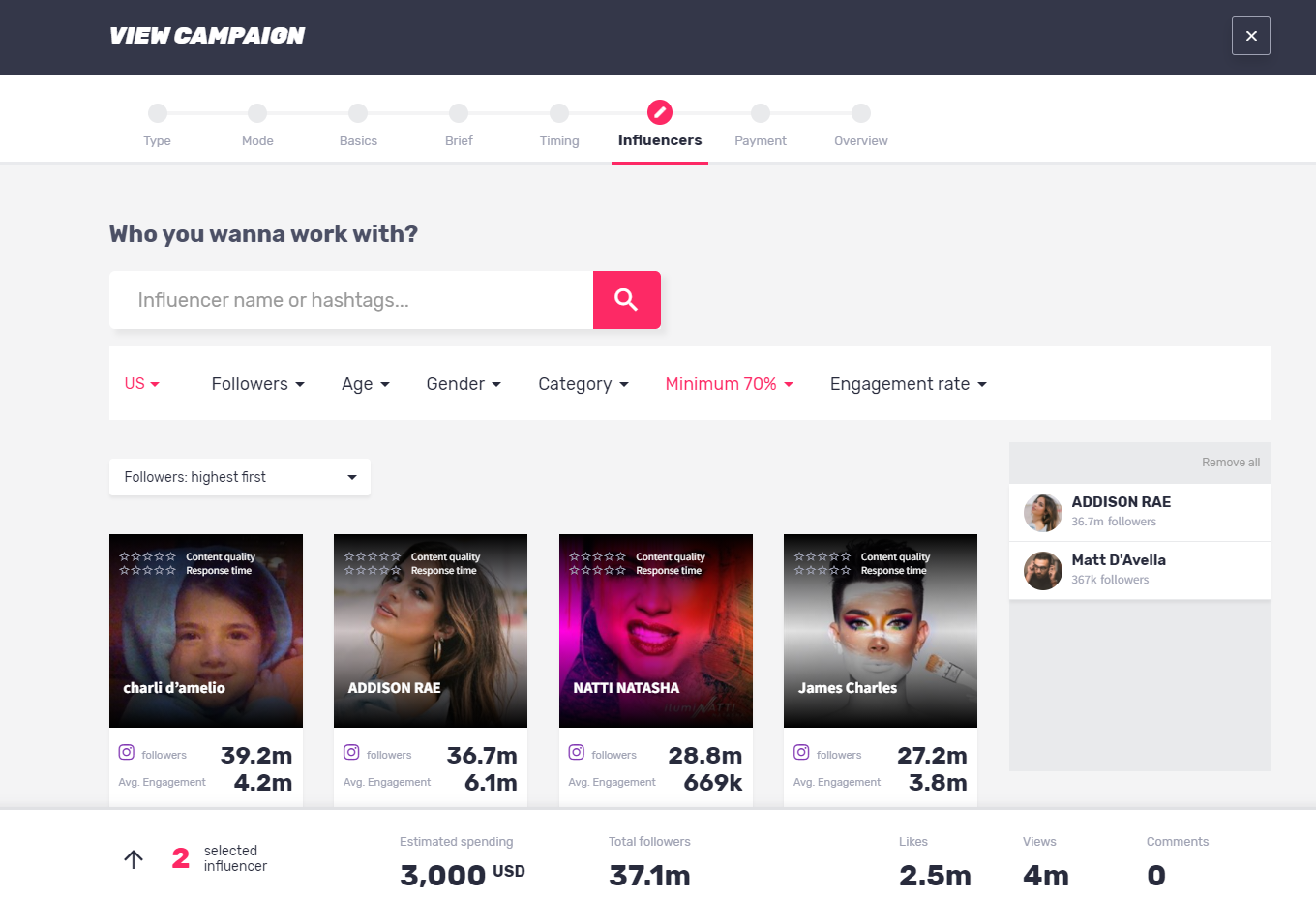 Estimated results
You can view the estimated results at any point of your selected influencers and view a predicted outcome of the campaign.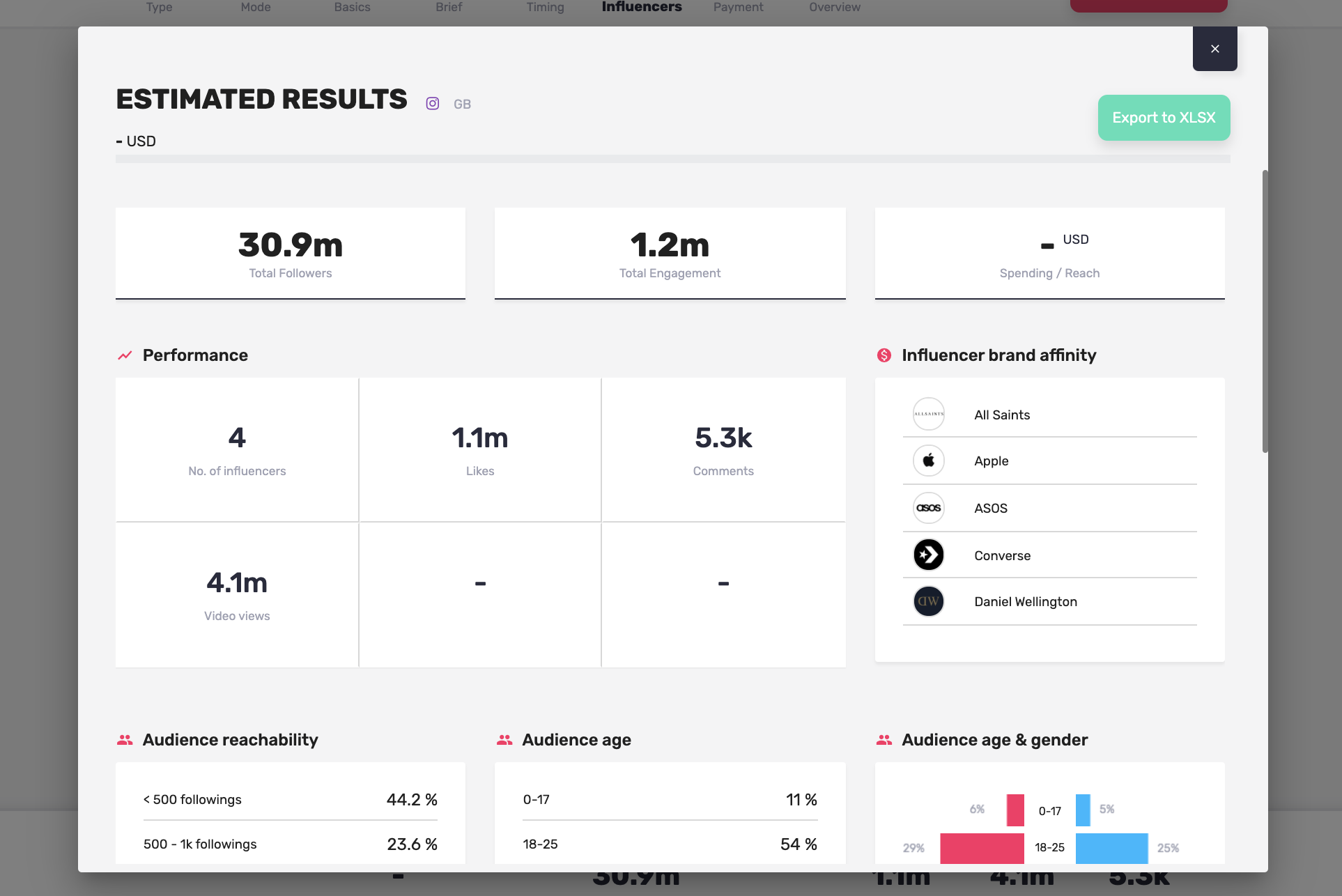 Payment tab
In the Payment tab, you can choose to pay the influencers individually, price them by their follower range or you can convert the campaign to a PPC campaign.
How much does it cost?
The Pro Campaign Management add-on only costs $49 / month and includes an unlimited number of campaigns given that you already have the Discover add-on activated.
The cost of the Discover add-on is $99 / month, meaning that in case you are not a Discover user already, activating Pro Campaign Management will cost you $148 / month in total.