How do I manage my content creators with the Post For Rent Platform.
Post For Rent is built to successfully accommodate any level of Agency / Talent Management functionality. If you look after a team of content creators of any size we can help you with solutions for a number of your day-to-day headaches!
First set up your payment setting, so you will be able to fully utilize the features!
1. Add your talent by clicking on 'Add talent'.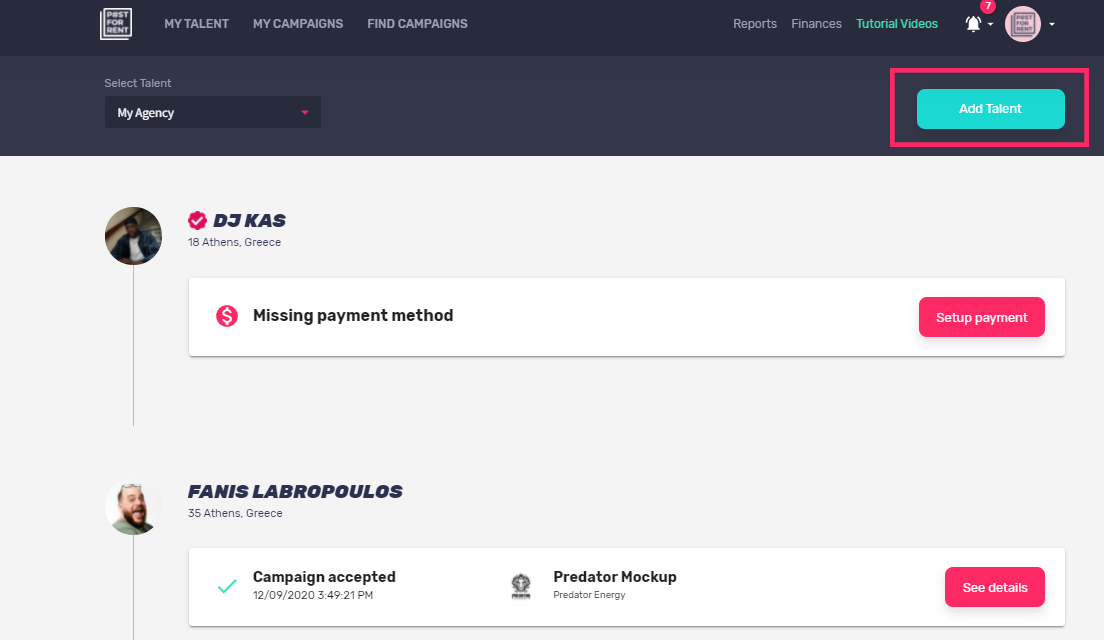 2. You can either add completely new talent to your portfolio or if they have a Post For Rent account already, you can invite them.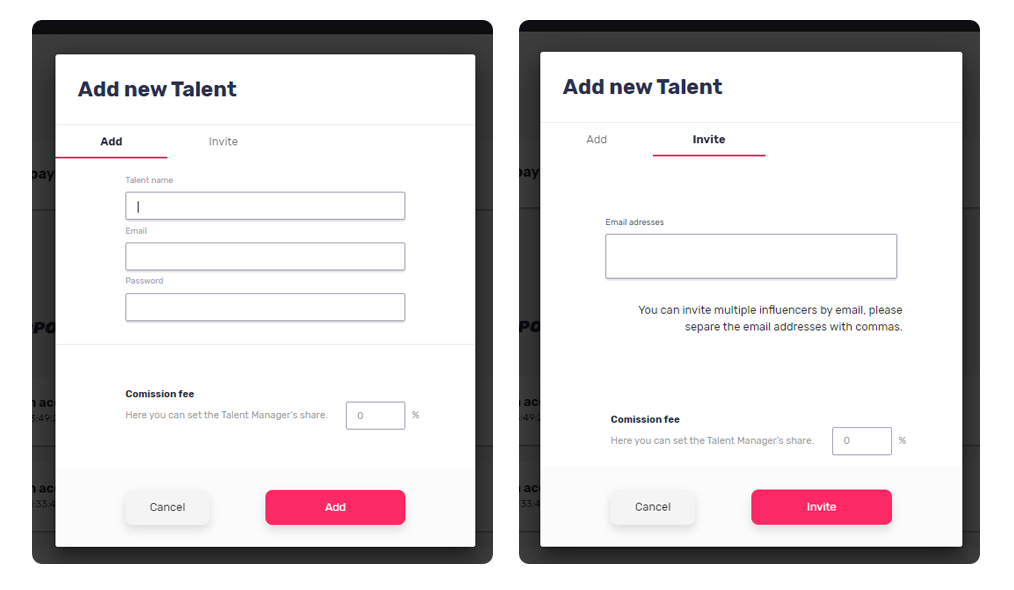 Firstly you can manage any ongoing campaign payments on or off our platform from within your dashboard. This allows you to pay your talent based on external happenings in a timely and safe way.
Once you have uploaded your talent to our database they are then also visible to our brand clients looking for creators for campaigns. You can actively apply for campaigns on their behalf and even negotiate or create content on their behalf and then receive payment directly for that work.
You will be able to put them in collaboration with other brands and manage their content, so the communication stays professional between you and your clients.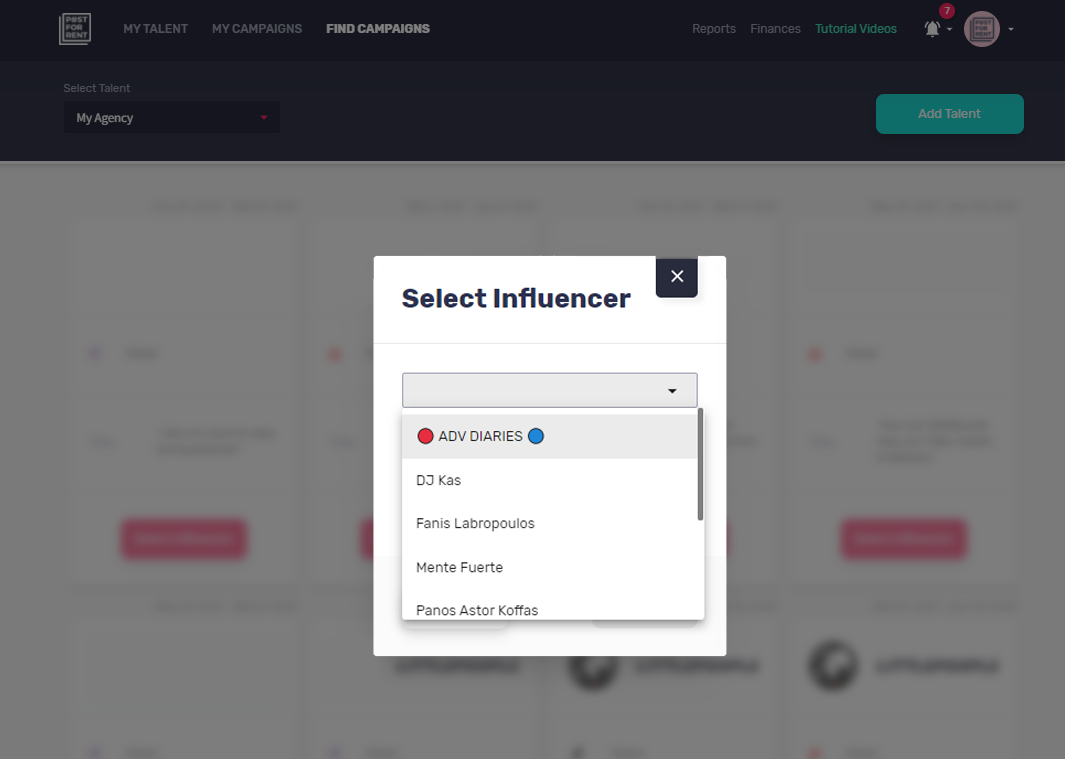 You can keep their fees up to date, so when it comes to your client, they will know the standard prices for each influencer in your portfolio.