A separate account for clients, markets, or divisions that you can control from your master account, give permissions to associates.
This special feature allows you to create sub-accounts and manage them with different brand profiles under your Manager Enterprise subscription plan.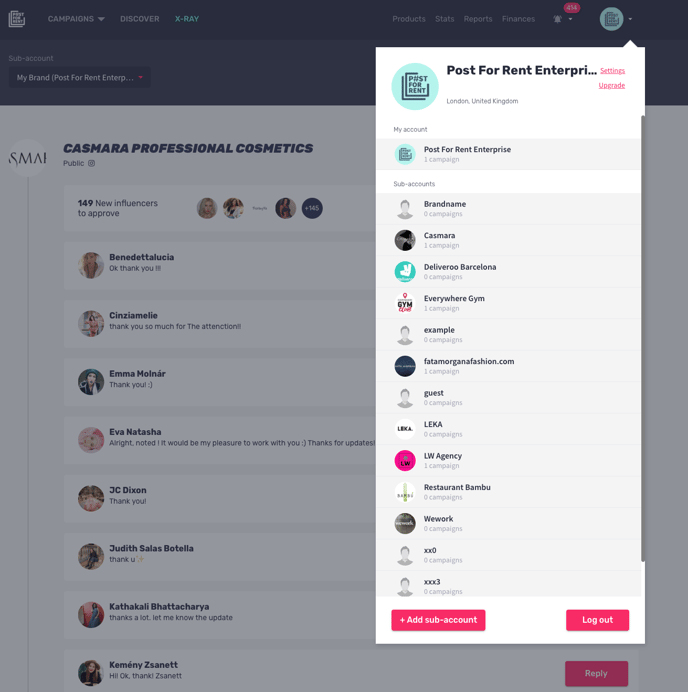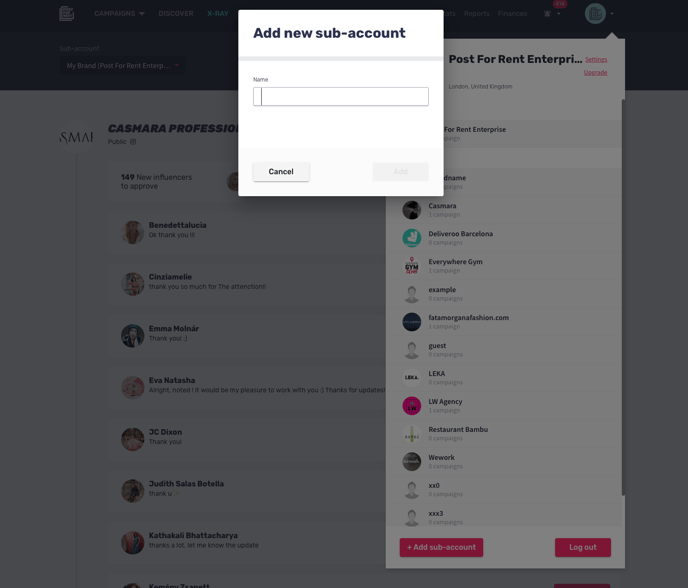 This way you can keep track of your different country operations or separate teams or client activations or divisions. You are also able to add new sub accounts and switch easily between them.
You can download report from their account and edit their campaigns or briefs if necessary.
An additional sub-account will cost 199 USD.
Depending on the number, the price can alter.