Setting up Single platform campaigns
Single-Platform Campaigns Campaign Creation
Signle Platform Campaigns will allow you to start a direct or public campaign on one specific social media platform from the supported seven: Instagram, Facebook, Twitter, TikTok, Snapchat, YouTube, TuneMoji, only one at a time.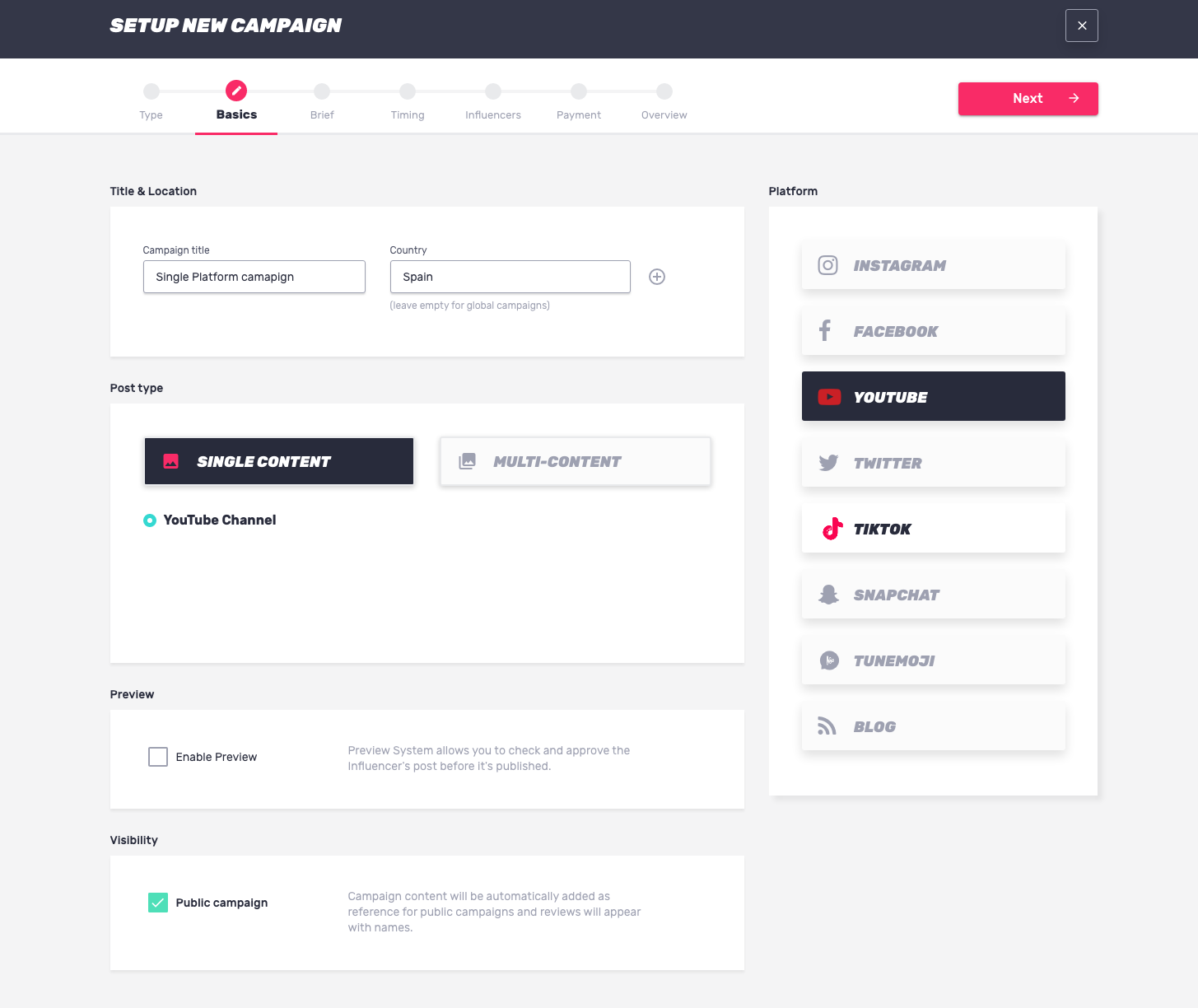 If you'd like to work with influencers on the same objectives but on another social media platform
all you need to do is to go into that campaign you already launched
click "Duplicated Campaign" in the header

and set the social media platform in your basics setup
Don't forget to modify the brief according the new platform and maybe different format (e.g. Instragam story & YouTube Video)
This feature is available in Manager Lite, Manager Pro and Manager Enterprise subscription plans.