When setting up any kind of campaign (except for Multi platform campaigns) we provide you the option to create PPC campaigns. This payment method is especially recommended when your goal is to generate conversion to your website and/or direct sales.
Here's what you need to pay attention to when setting up a PPC campaign:
First you need to disclose a link to share, from which we will automatically generate and send out unique links for each influencer that they will be able to see in the Brief section. Please note that you should not send links manually to influencers because whatever is not generated by us will not be measured on the platform. See the process in more details below.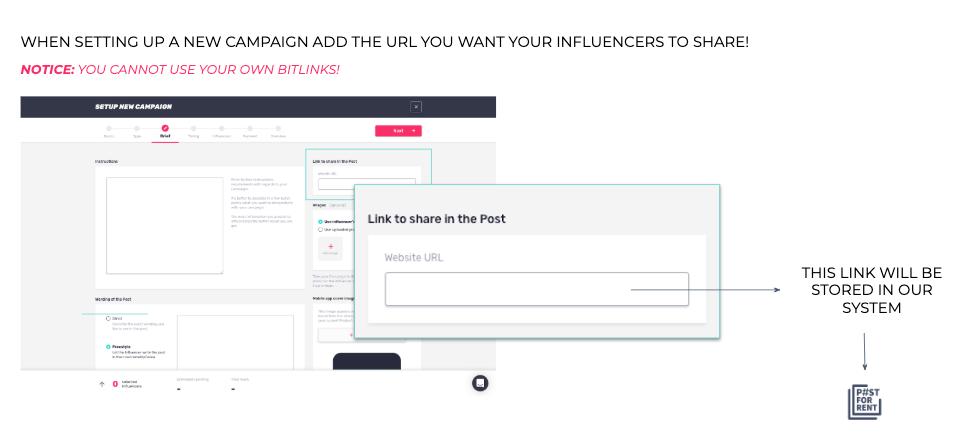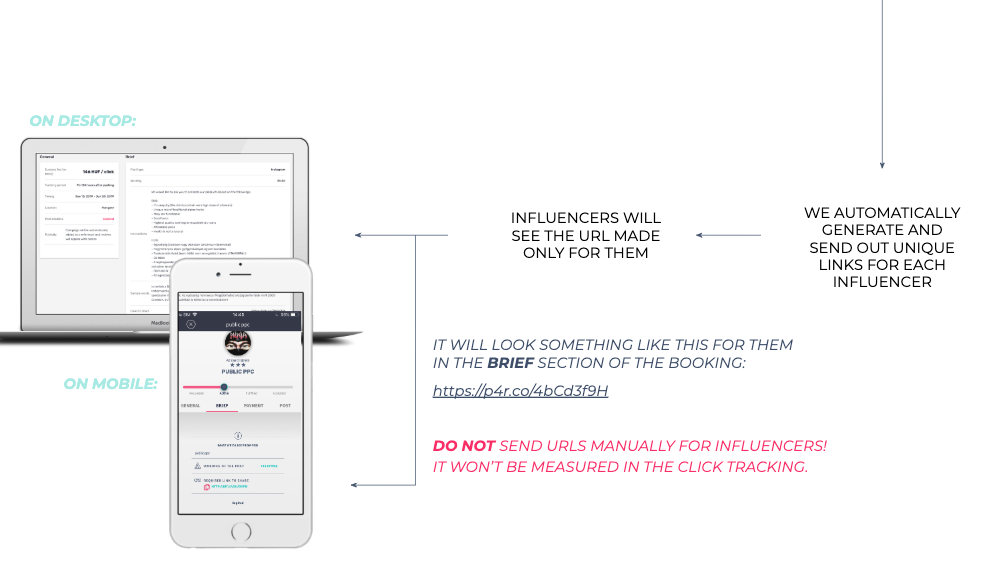 The second step is to set the payment details.

You can set up how much the influencer would earn after each successful conversion in the box below Amount.
The maximum amount can be chosen in the limit per post section.
Waiting time is the click tracking period counted from the posting date of each individual content.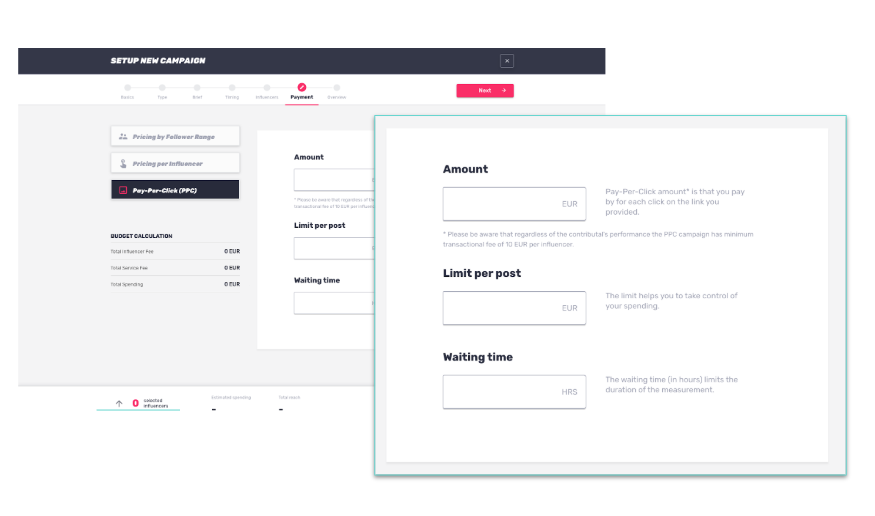 At last, check how your campaign performs!
You can see statistics of how the campaign's click tracking is performing under the Overview tab.