Post For Rent has an international influencer network with 120,000 + influencers registered worldwide.
With Discover, Manager Pro, or Manager Enterprise subscriptions, you get access to our database and also to our advanced search options as well to be able to filter and therefore find the best fit for your brand and campaign goals.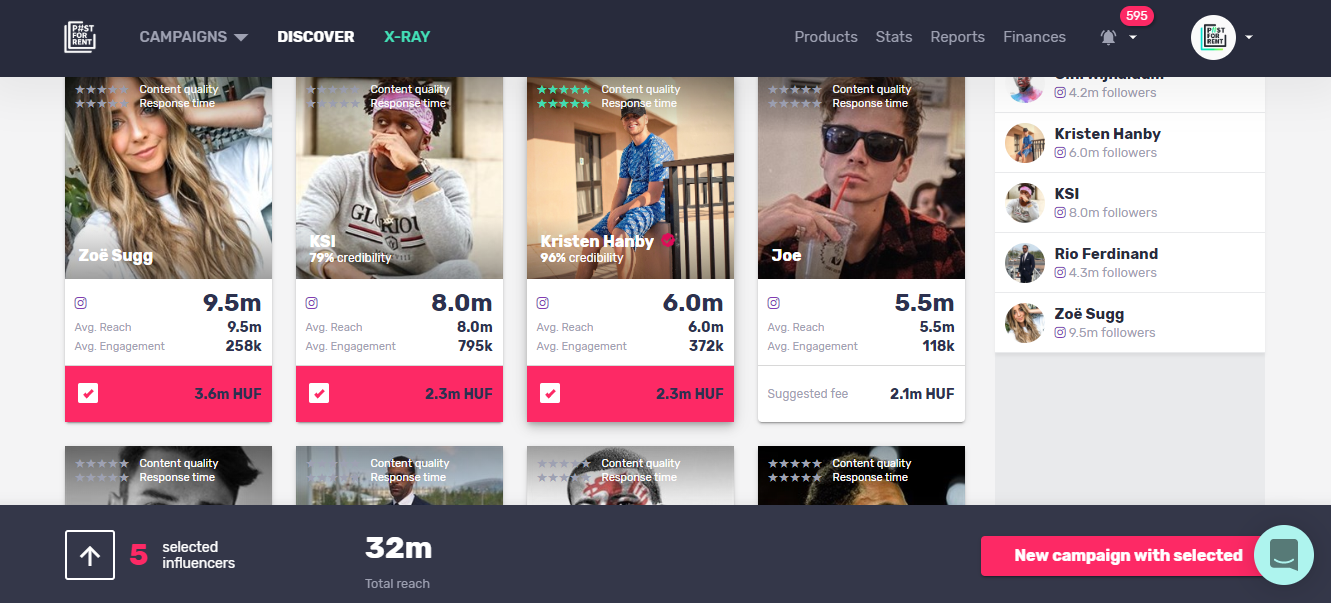 What is more, you can download the list of selected influencers or just view the estimated results calculated with these profiles.
You're able to see the full profile analysis for 1 report as well, which will help you decide whether the influencer really is what you're looking for.
In X-Ray, Manager Lite Subscriptions you need to buy reports to analyze influencers.
Discover and Manager Pro Subscription plans come with 50 reports per month.
Manager Enterprise Subscription will include unlimited reports for analysis.