Personalising the Campaign Summary
Personalise the Summary Export

With our Manager Enterprise Subscription plan the user has the ability to personalise the Summary Export.
By clicking on Export report, then OK you will generate the report that can then be found in the Reports tab.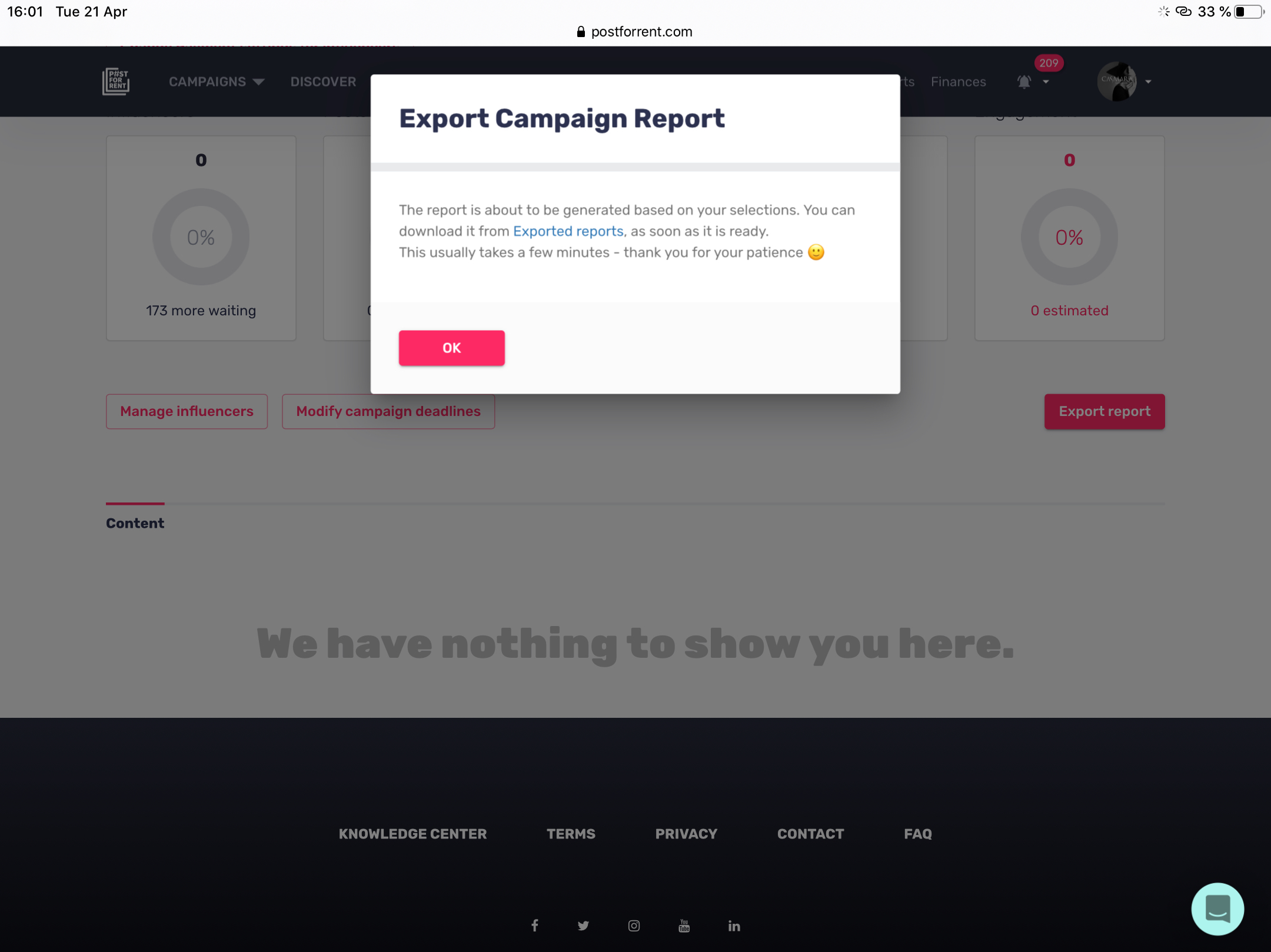 Once in the Reports tab you can select various customizable options by checking the Customized checkbox. This will allow you to upload your company logo to be imbedded in the exported file.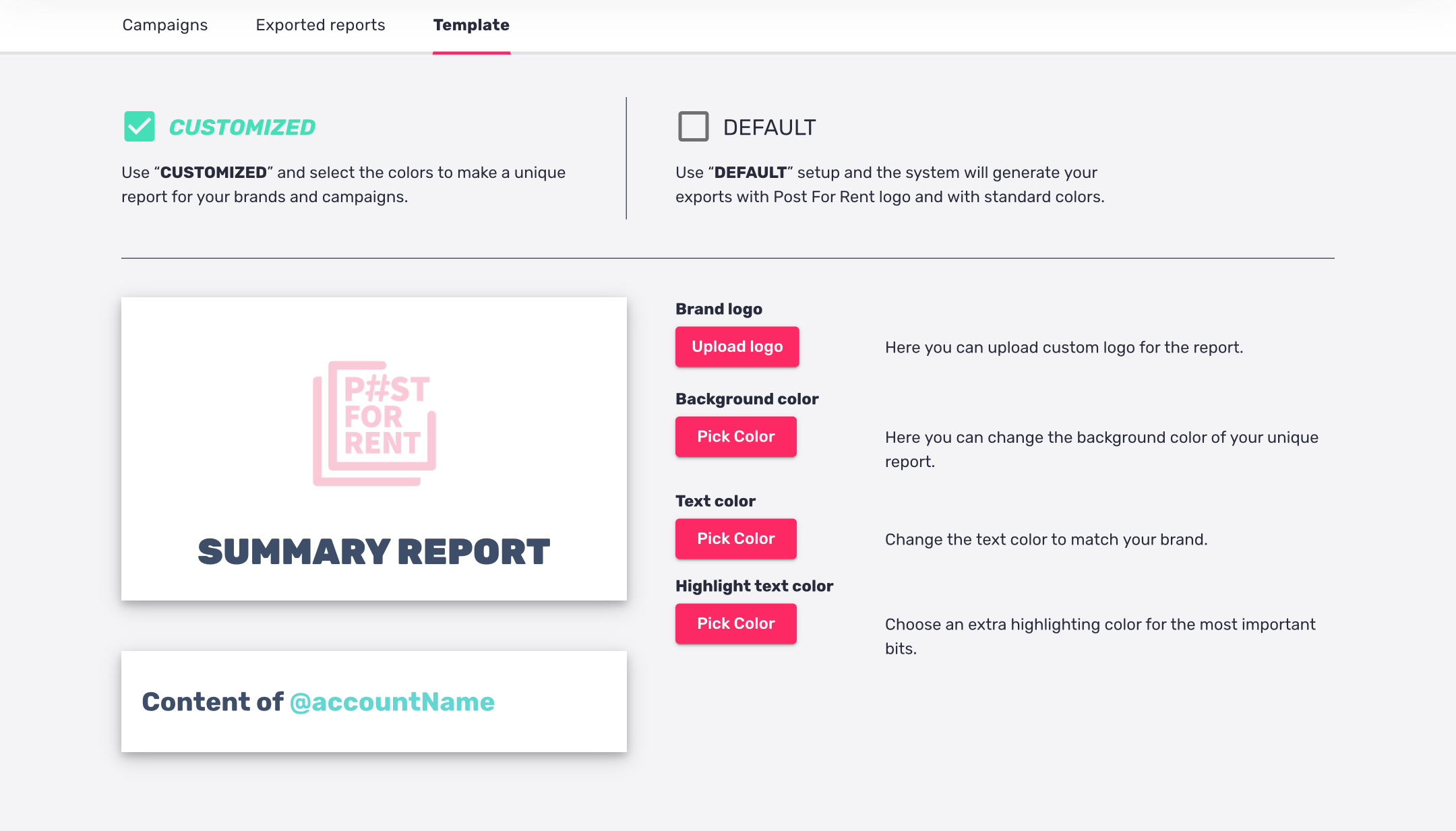 You can also click Pick Colour to bring up a colour pallet to match your company's colour scheme as well as text colour and highlight text colour to make the report fully branded.