How to add influencers?
The "Influencers" tab allows you to easily and effectively keep track of your Talents and the business they conduct with brands.
Check all documents linked to each campaign an influencer paticipates in under the "Documents" tab.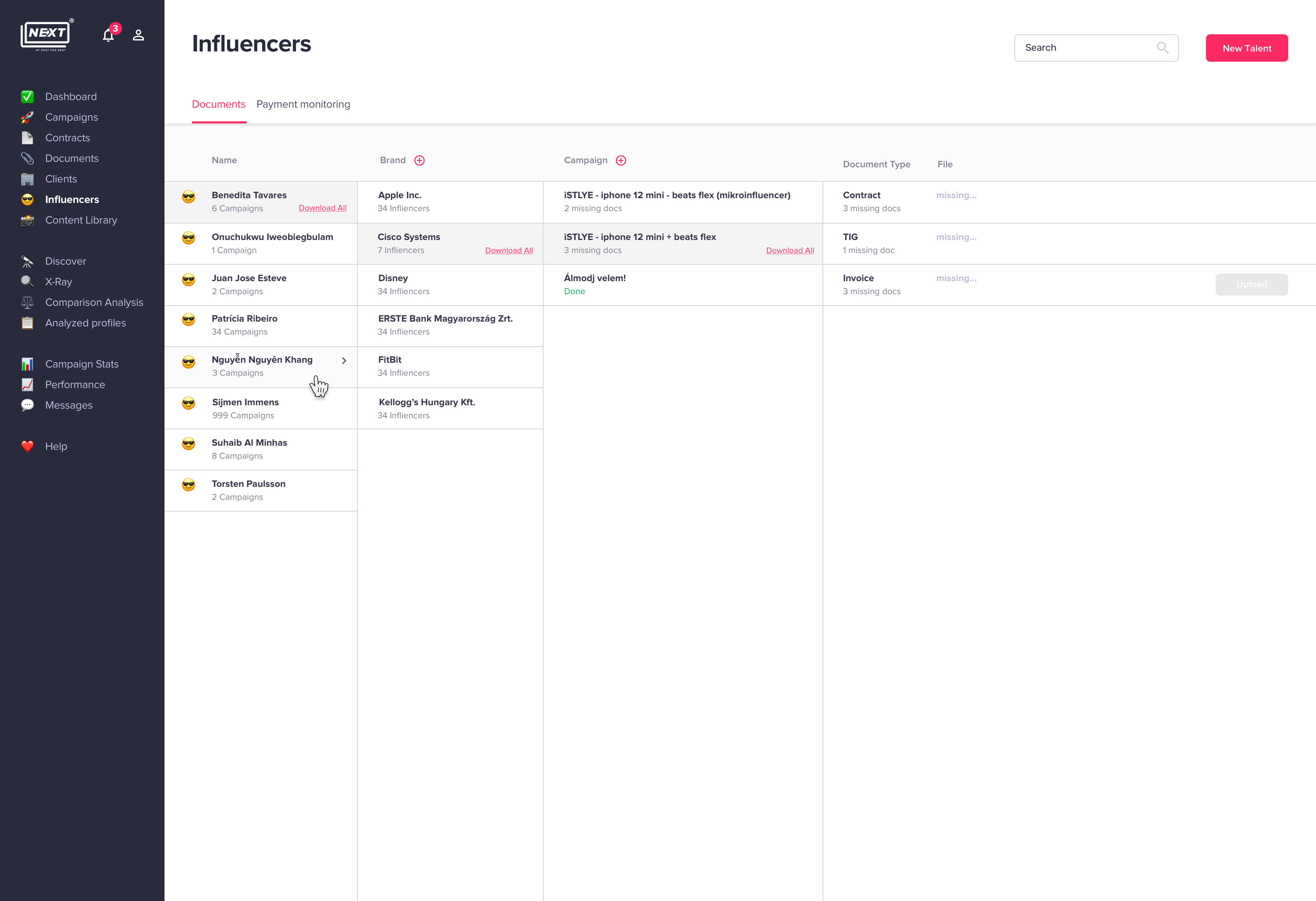 You can access any document of your Talents by clicking on their name and selecting the accurate brand and campaign from the list. Check whether there are any missing documents and find docments from previous campaigns.

Keep account of payments of influencers for completed cooperations under the "Payment monitoring" tab.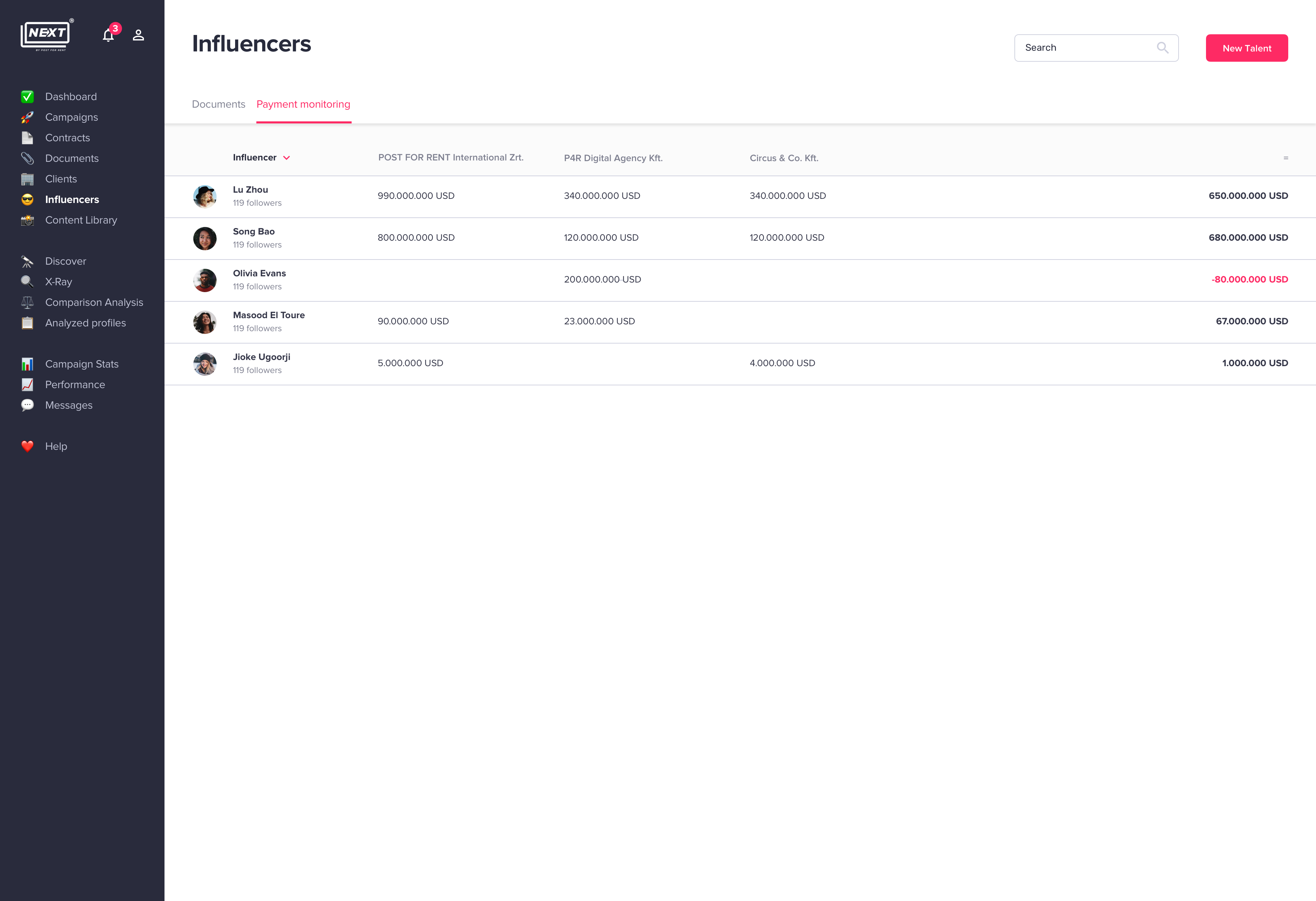 Add new Talents to your roster by clicking the "New Talent" button in the upper right corner of the page.