Manage multiple content within one campaign
Isn't it so much easier to have everything you need to know and see about a campaign in one place. You can not only work with multiple influencers within one campaign but our platform can handle multiple contents as well. All you need is a Manager Pro or a Manager Enterprise subscription plan.
Make sure to add how many content do you want from the social media platform you selected.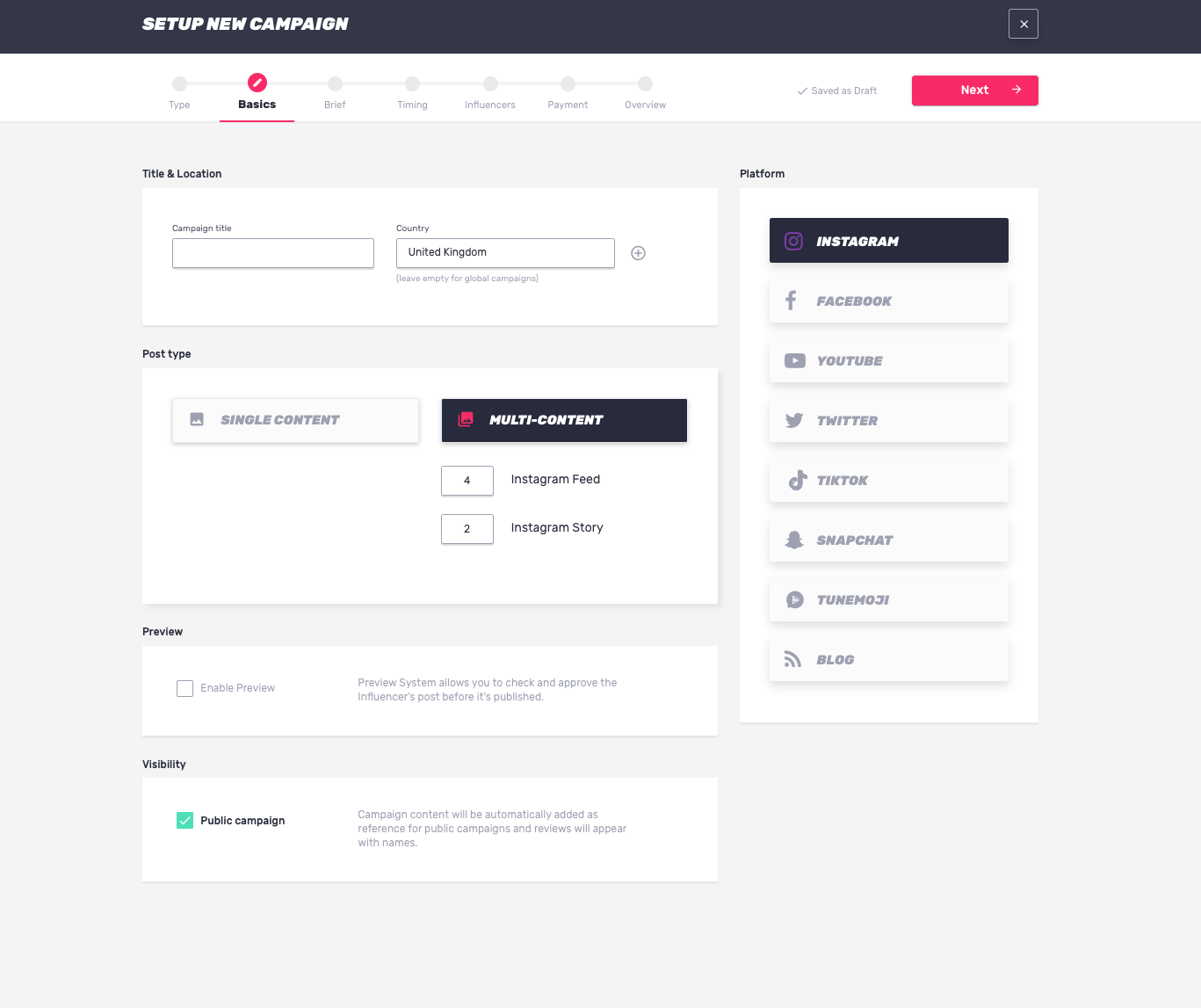 First the Influencers upload the contents to the campaign's management site before making them live.
Then you to review them and accept if you approve or request a new one in case you would like to change something, according to your brief.
When the contents were approved by you, the system automatically issues the payment to the influencers.