Pay an influencer manually
The standard payment for influencers on the platform happens automatically from Post for Rent. You can also choose to pay the content creators in your campaign manually one-by-one, you can download this list containing names and bank accounts and your finance department can take care of it. You can also pay them a percentage of their fee upfront should you wish to do so- you can set this up during the campaign set up.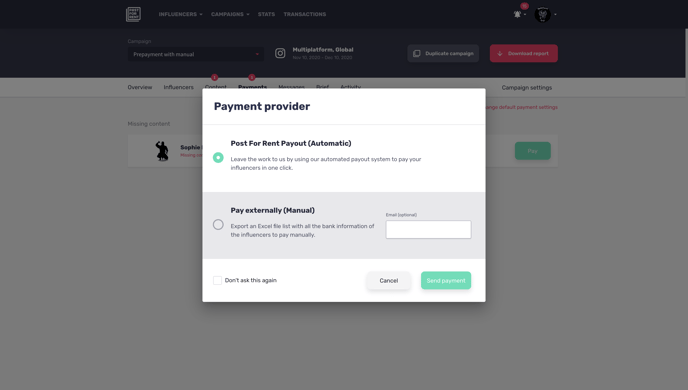 You can access this option in the Settings-> Payments tab.