Find Influencers and manage campaigns with multiple influencers, handling numerous payments and extensive reporting.
199USD / Month
50 Reports included
Everything in Manager Lite
Everything in Discover
Relation Management
Direct Campaigns
Pay with product
Audience and performance estimations
Campaign performance tracking
24/7 support
Manager pro is the perfect monthly subscription package for Brands running multiple influencer marketing campaigns, handling numerous payments and extensive reporting.
The package includes everything in our Manager Lite and Discover Subscription plans. It also allows you to reach out to influencers and get direct campaign cooperation with them, besides the public campaign option.
By using our innovative hashtag search feature you can immediately start to funnel down into finding your perfect collaboration.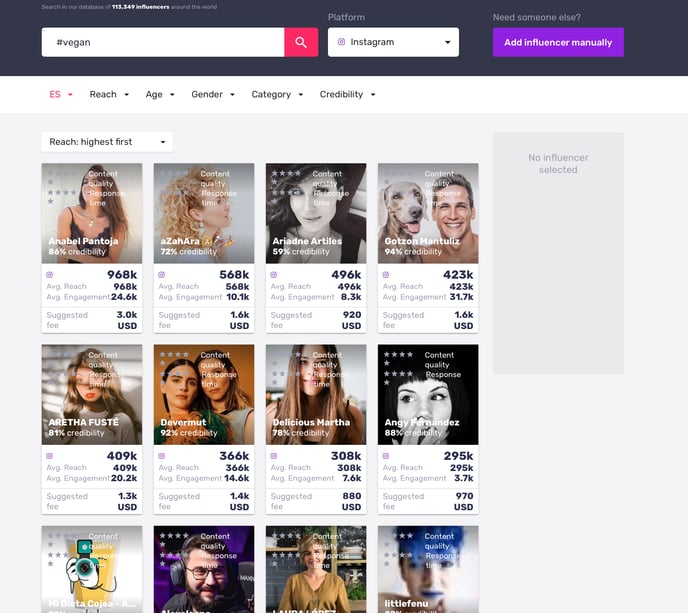 You can drill into any profile to reveal useful metrics and demographics to help you decide on the perfect collaboration - this will cost 1 report.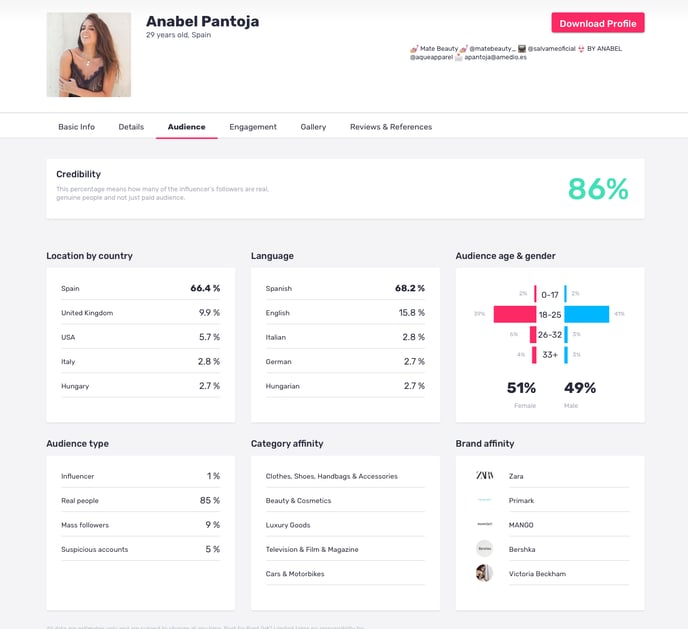 After refining your search by a combination of hashtags and our audience demographic filters, you pull up an aggregated estimate of results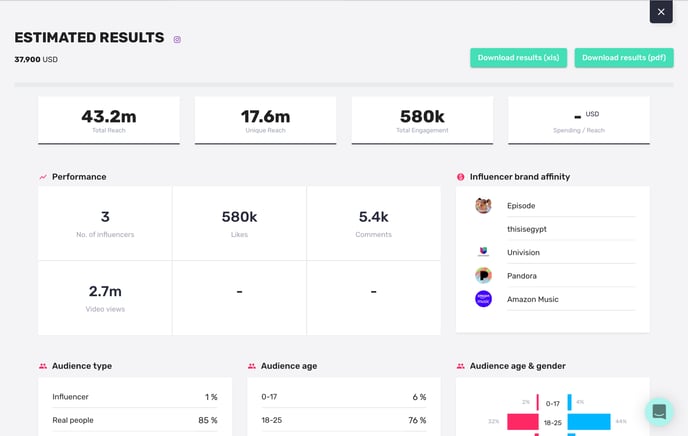 With the Manager Pro subscription, you are also able to export the influencer list including aggregated performance estimations. Perfect for sharing with your colleagues or clients, this estimation of results allows you to make an informed decision on maximizing a campaign's ROI.

Then you can with the click of a button, launch the campaign setup screen (New Campaign with Selected)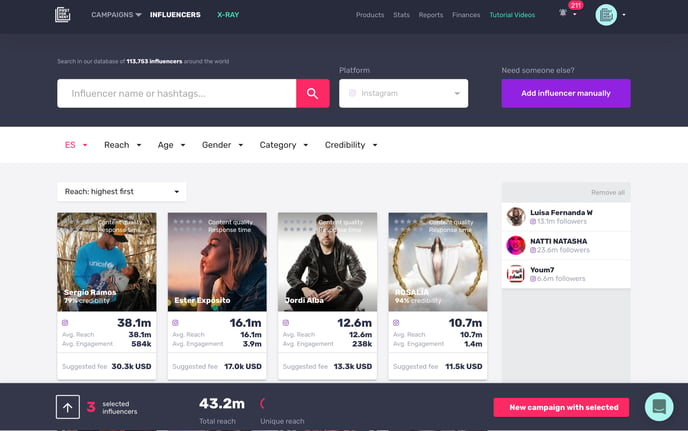 And having chosen to start with a Single or Multiplatform campaign you will be immediately taken to the 6 simple campaign set-up steps.
Here you will be able to define the Basic Info, Brief, Timing, Influencers, Payment and check the final overview before going live. That's it! Your first campaign is now active!
If you choose a multi-platform campaign you will the briefs for each platform, you apply the same brief to all platforms/influencers with just one click.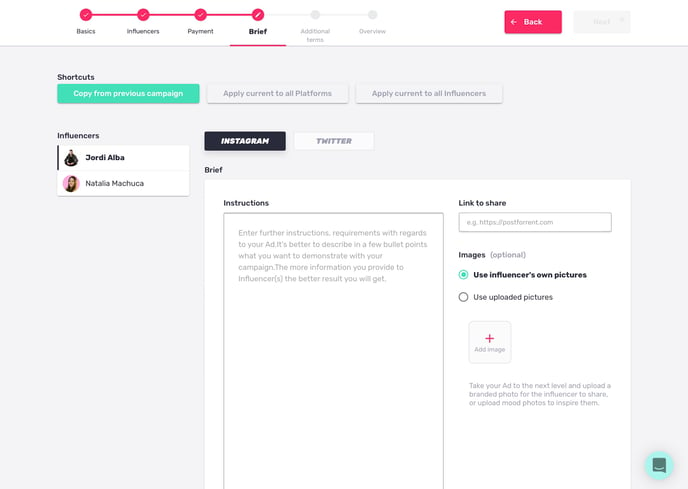 At any point, you can check your homepage for a snapshot of currently active campaigns and influencers or posts to approve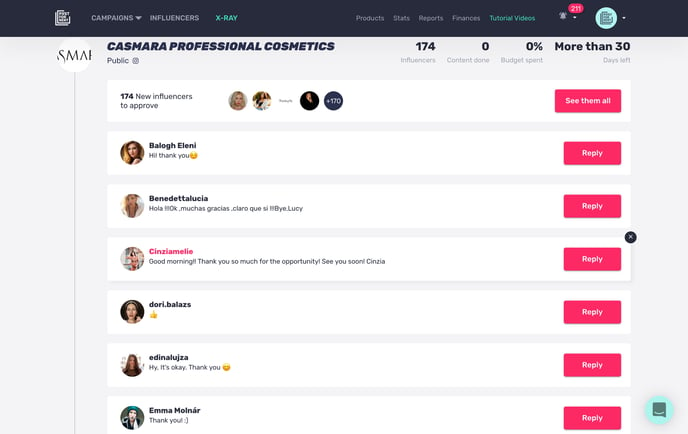 Each Influencer collaboration has a reduced service fee of 3% for each transaction. This package also has a reduced product payment fee compared to Manager Lite allowing you the freedom to incorporate your own products as payments for campaigns.

By clicking on the products tab you can add either a product or voucher as a method of payment for your campaigns.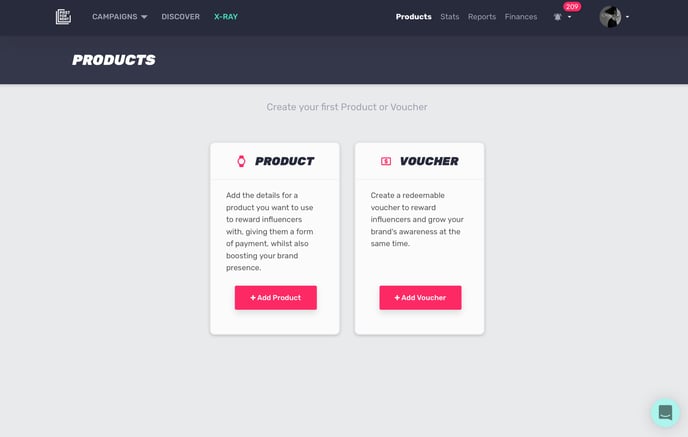 We also include 24/7 access to our expert Support team who will help with your campaign management questions.