Easy-to-use solution for small businesses or start-ups to create campaigns and reach your target audience using influencers' audience data.
No monthly fee
Unlimited Campaigns
Global Campaigns
Total reach estimation calculator
Fully automatized payout

Our Manager Lite plan is perfect for small or startup brands who want to buy branded content at scale and reach their ideal target customers using influencer's audience data.
This plan includes:
Total Reach Calculator
Influencer Access
Engagement Calculator
Fully automatized payout

One of the advantages of the Manager Lite plan is you don't need to pay a monthly fee to use the platform. Your only cost for using Post For Rent is a 20% service fee on top of the fee you pay for the influencers.
For example:
Influencer fee is 100$
+20%Service fee is 20$
The total you'll pay is 120$
You will be able to create public campaigns so influencers can apply to work with you from the 7 main social media platforms of your choice such as Instagram, Facebook, Twitter, TikTok, Snapchat, YouTube, and TuneMoji.
Heading over to campaigns will allow you to get things rolling. You'll need to select the platform and what kind of posting you require.
You can choose only single content as well as defining if you prefer a feed post or a story post.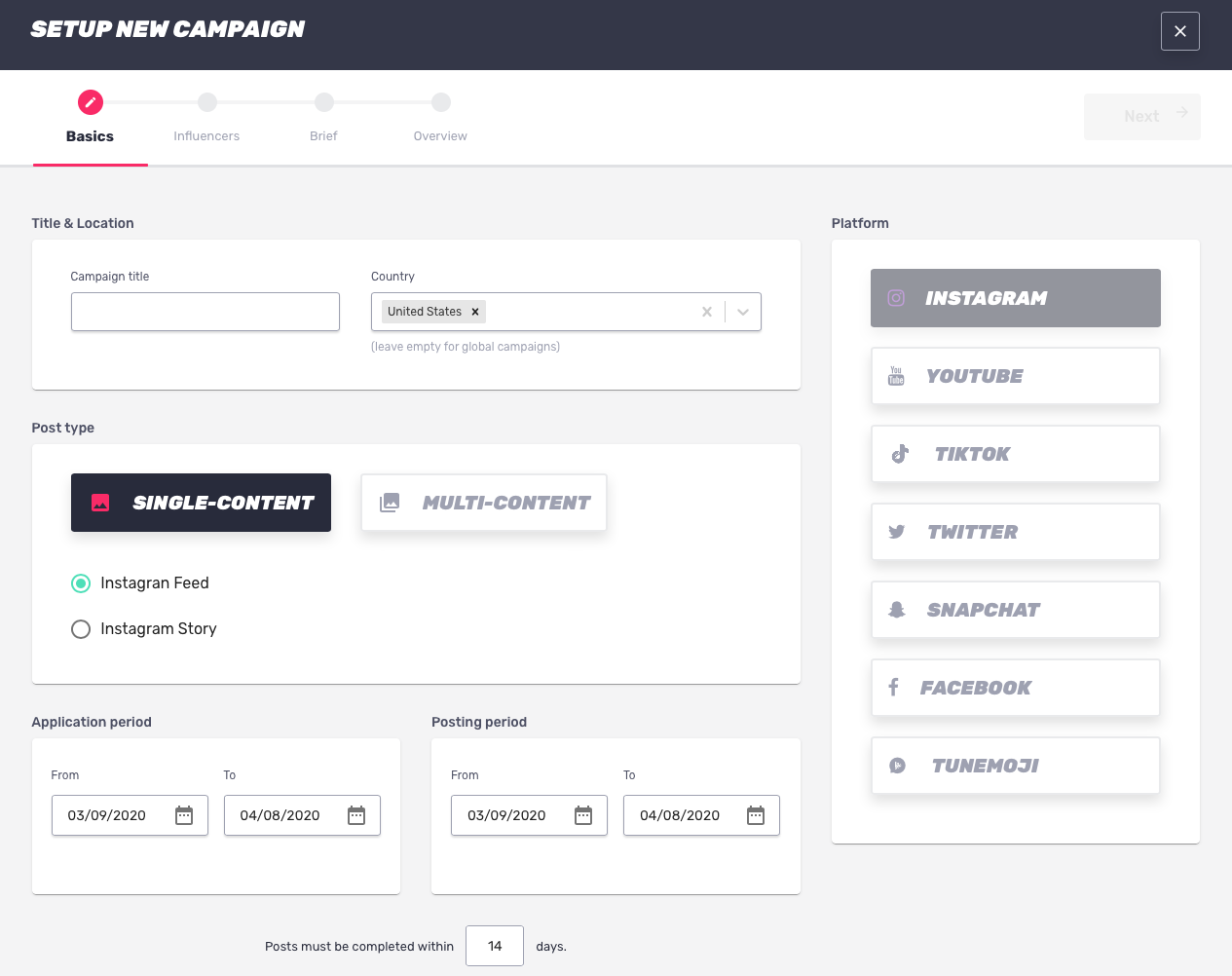 You will be able to set the criteria for the influencers you want to apply for this particular campaign, you can define a follow range as well as a category.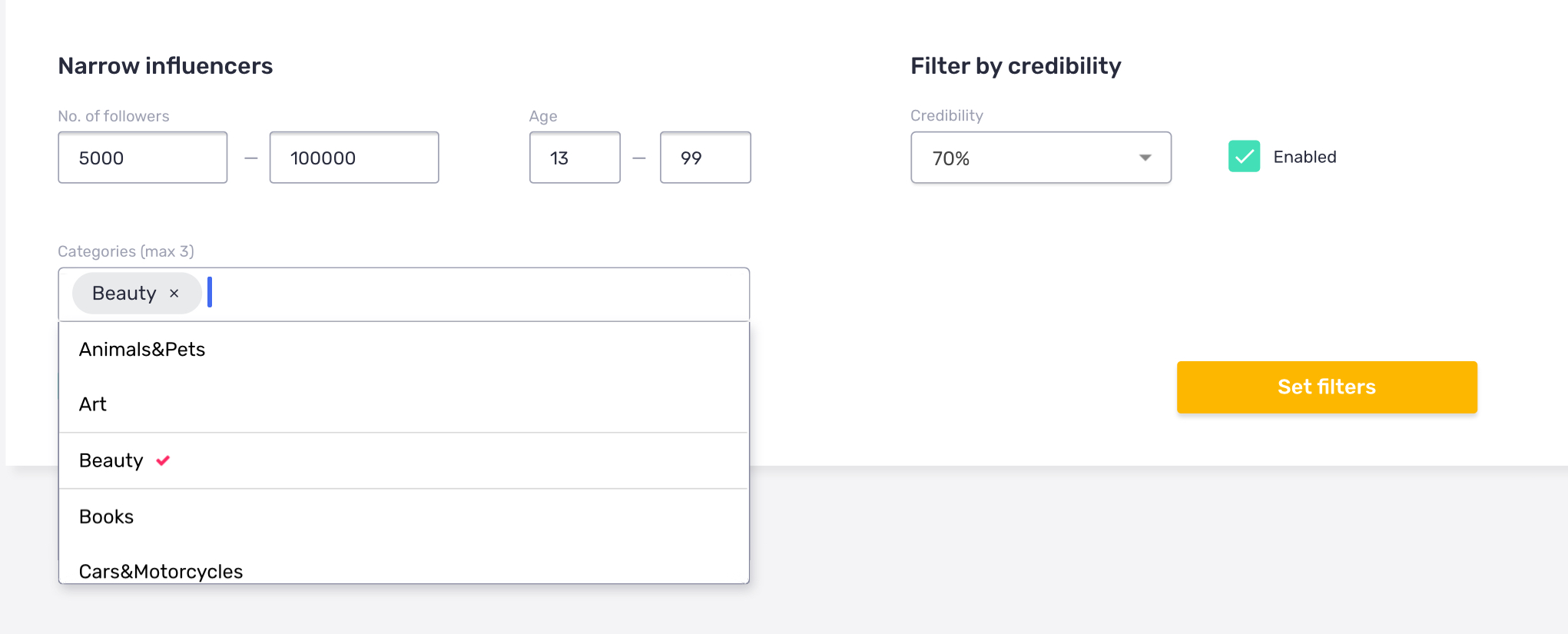 Once you have influencers applied to your campaign, you can choose whom you want to work with and who will make content for your campaign. You can send bulk messages to all content creators or start individual messages to influencers.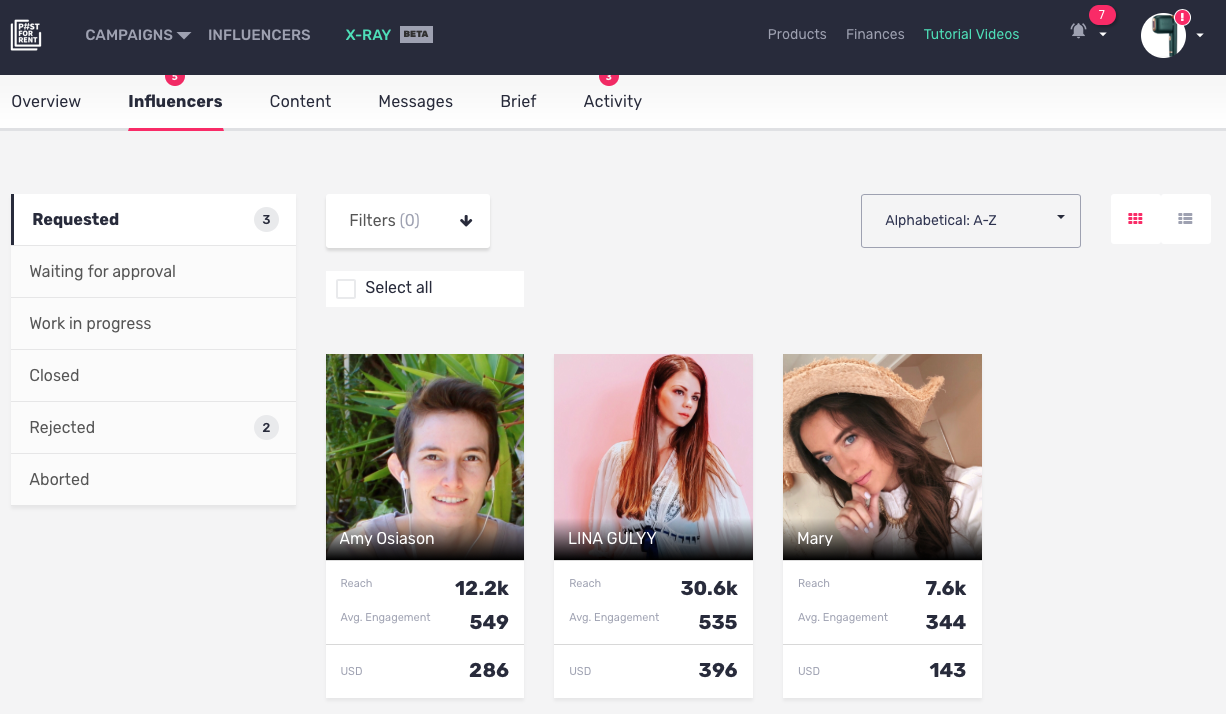 You can also use X-Ray to get a full audience and profile analysis report on the influencers who applied to you campaign
Making use of the audience information displayed will help you decide whether a creator is the best choice to work with and a perfect fit for your brand.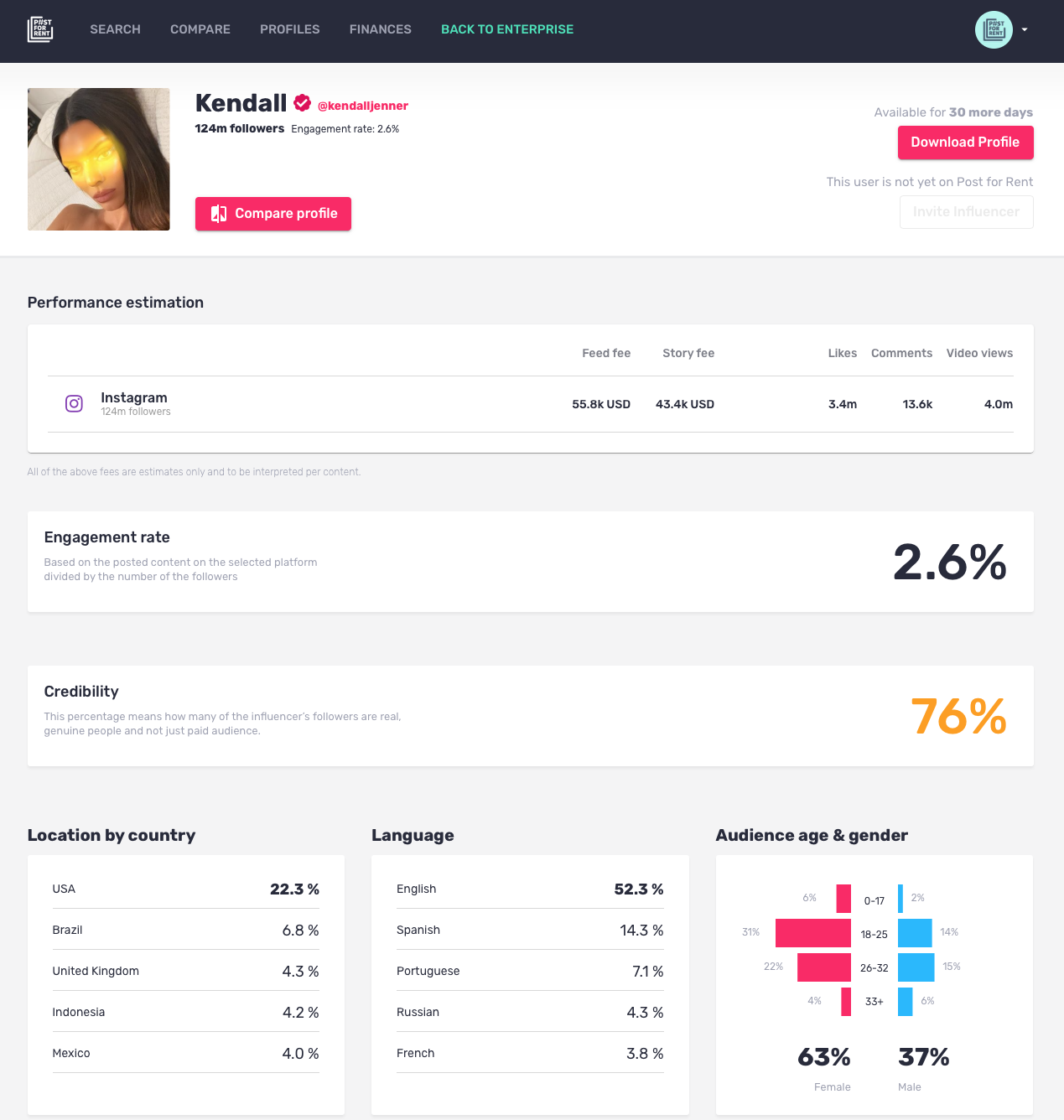 Once your campaigns are active you can head over to Your home page for a quick snapshot on what's happening.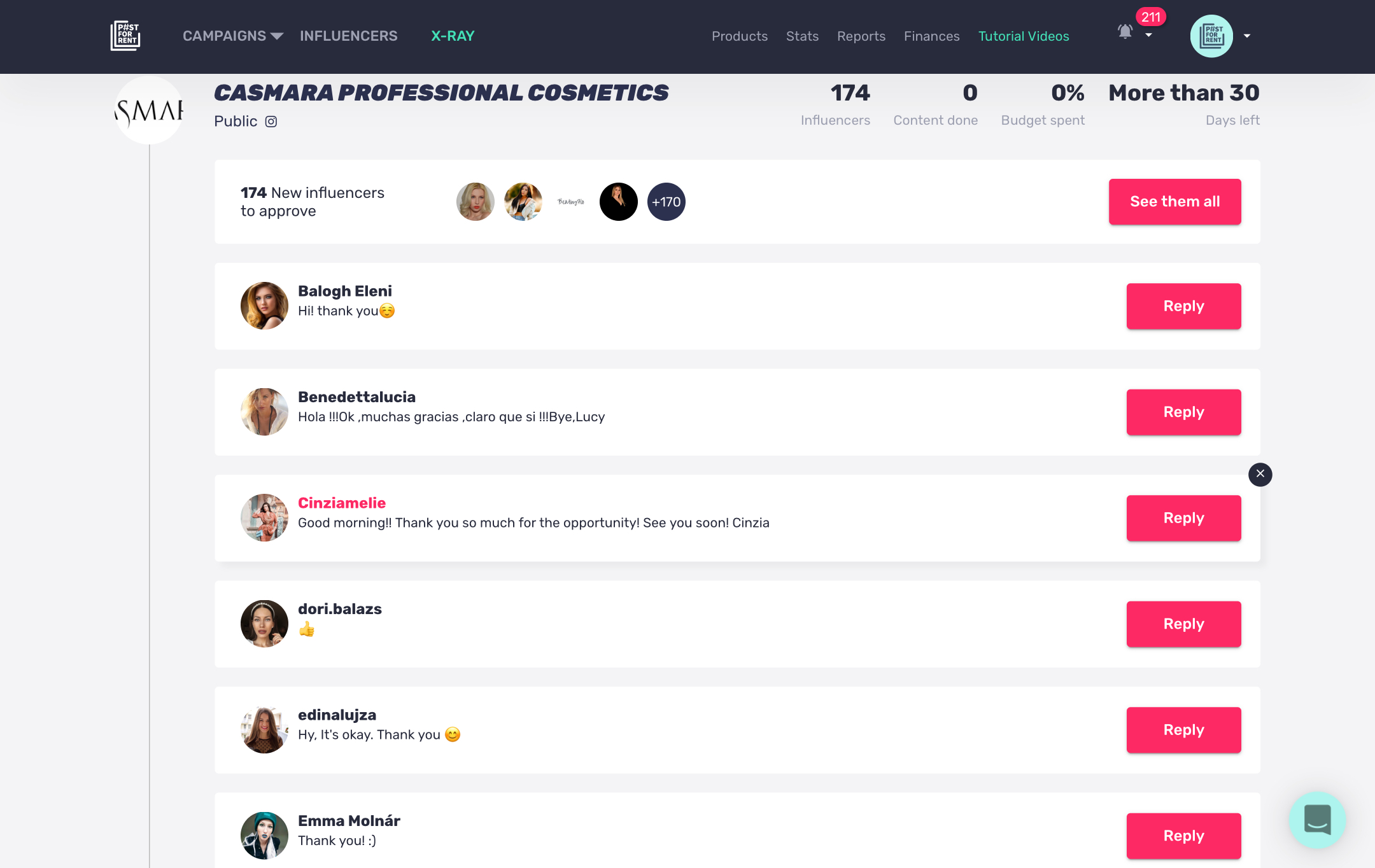 Here you'll find the status of your campaign at a glance- which influencers need approval and what content needs to be reviewed.