Manage Influencers Overview Quick Access
Quickly add or takeaway influencers from an active campaign
After drilling in to an active campaign from your homepage overview you can quickly check and interact with influencers in Manager Pro and Manager Enterprise subscription plans.
Firstly click on Manage Influencers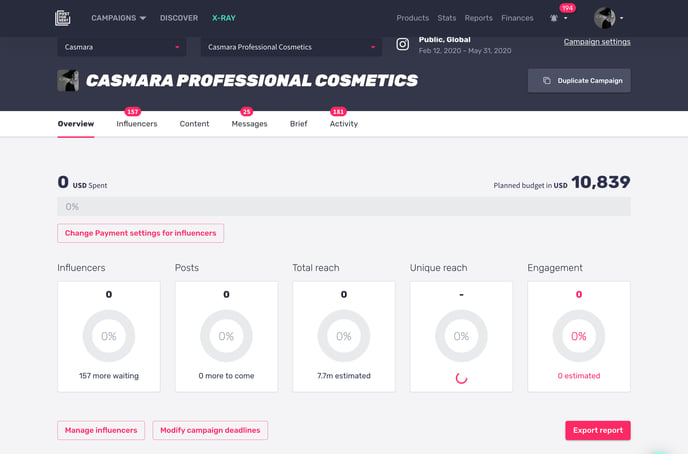 From this screen you can quickly and easily add or remove influencers from a campaign. You can also add an influencer manually while checking the aggregated results in real-time.