Influencer Search and Profiles
Influencer Profile - What does "Top mentioned" mean?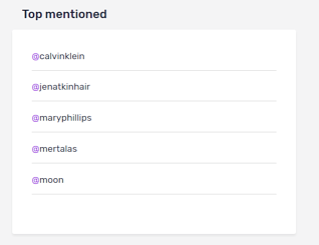 Here you can see whom the influencer mentions the most.
If you have an image of your influencers and whom they represent in public, the "Top mentioned" will definitely help you make the right decision.
For more influencer profile matrix, check our whole article.