What does General data mean in influencers' profiles?
When looking for the perfect influencers for your campaign you can see a handful of different data on their profile after clicking on 'Influencers'. But what do they mean?
General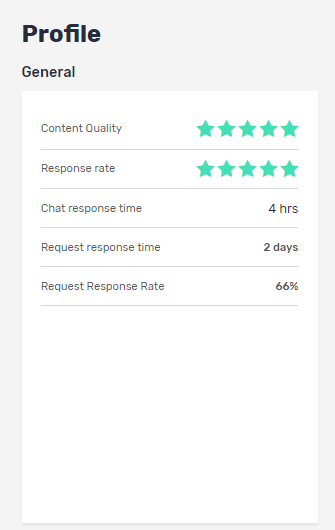 Content quality means how other brands who have worked with the influencer have rated his/her uploaded content. As you can see this influencer brings quality content!
Response rate means how often and how quickly an influencer answers to an incoming message.
Chat response time is the average time it takes an influencer to answer an incoming message.
Request response time is the average time a brand needs to accept or reject an influencer's request.
Request response rate is the percentage of the influencer's accepted campaigns out of all that was requested.
For more influencer profile matrix, check our whole article.