Influencer Search and Profiles
Influencer Profile - What does 'Engagement' mean?
If you click on the button 'performance', first you will find the Engagement rate, and a chart called Engagement spread. This tool analyses the last 40 posts of the influencer on Instagram and shows the number of likes, highlighting the most liked post.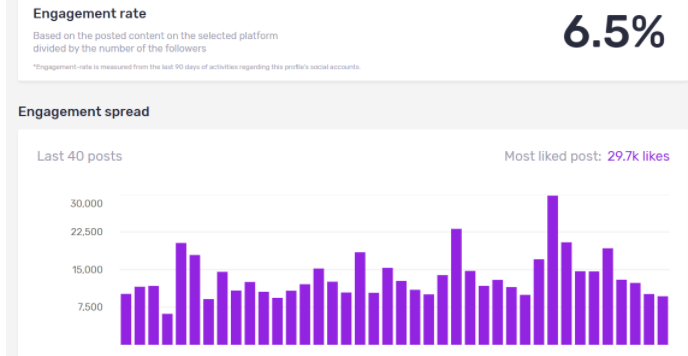 The next chart named Followers shows you the change in the number of users following the influencer's Instagram profile in the past period.

The Comment/Like ratio shows how the number of comments change in relation with the number of likes.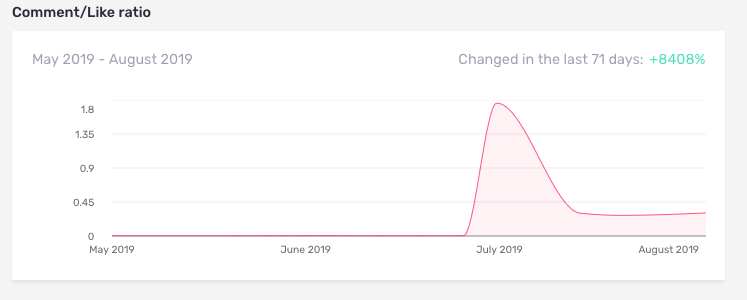 For more influencer profile matrix, check our whole article.