Influencer Search and Profiles
Influencer Profile - What does 'Audience Gender' mean?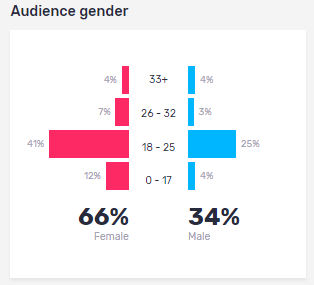 Here you can see the distribution of an influencer's auidence by gender and age. For example with this chart you can see that most of this influencer's followers are females aged between 18-25.
For more influencer profile matrix, check our whole article.