EVERYTHING YOU NEED. ALL IN ONE APP.
The Post For Rent Mobile App provides the easiest way to work with brands, and gives power-ups to your social media routine every day, while you are getting paid.
Connect your social channels
Do you only see the world trough lenses? Or you rather write a novel? Connect all your favourite social media channels and create content that fits you the best!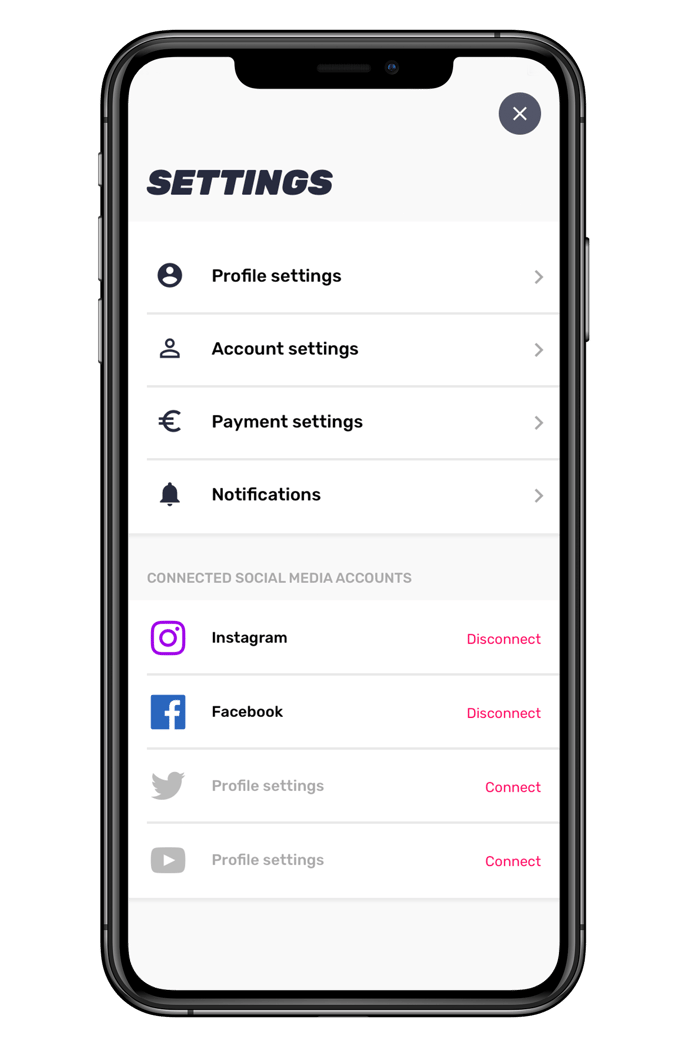 Find the brands you like
Whether you are a fashion addict, a food junkie or a sneaker seeker, you will find your best match and will be able to work with your favourite brands. 21 different categories is such an amount, isn't it?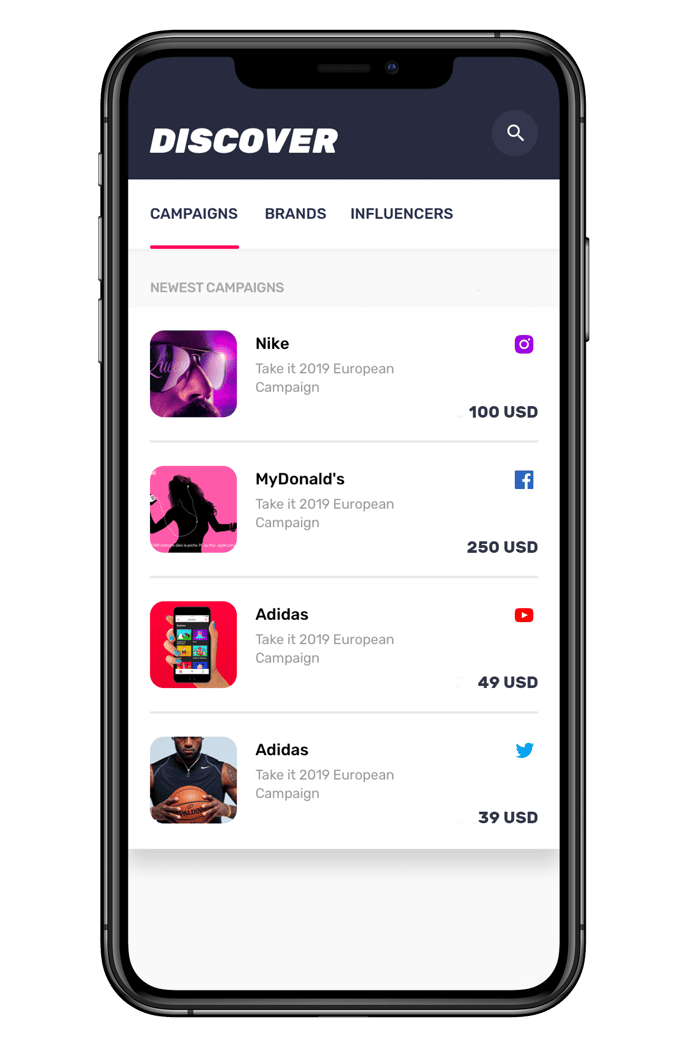 Get paid
We know how important it is, therefore we developed a system that is one of the quickest payment systems ever. You can use PayPal, Payoneer or your personal bank account to get your money as soon as possible!