In case you'd like to end your subscription, there are two ways to do so on the platform: cancel or suspend.
By canceling you loose all the data you had, campaign results but by suspending you are able to stop getting charged the monthly fee and renew your subscription anytime in the future. Both options are available by clicking on Settings and then Account.
Find the Settings button by clicking on your profile picture at the right corner.

Once you are in Settings, choose Account and click on Suspend account or Close account.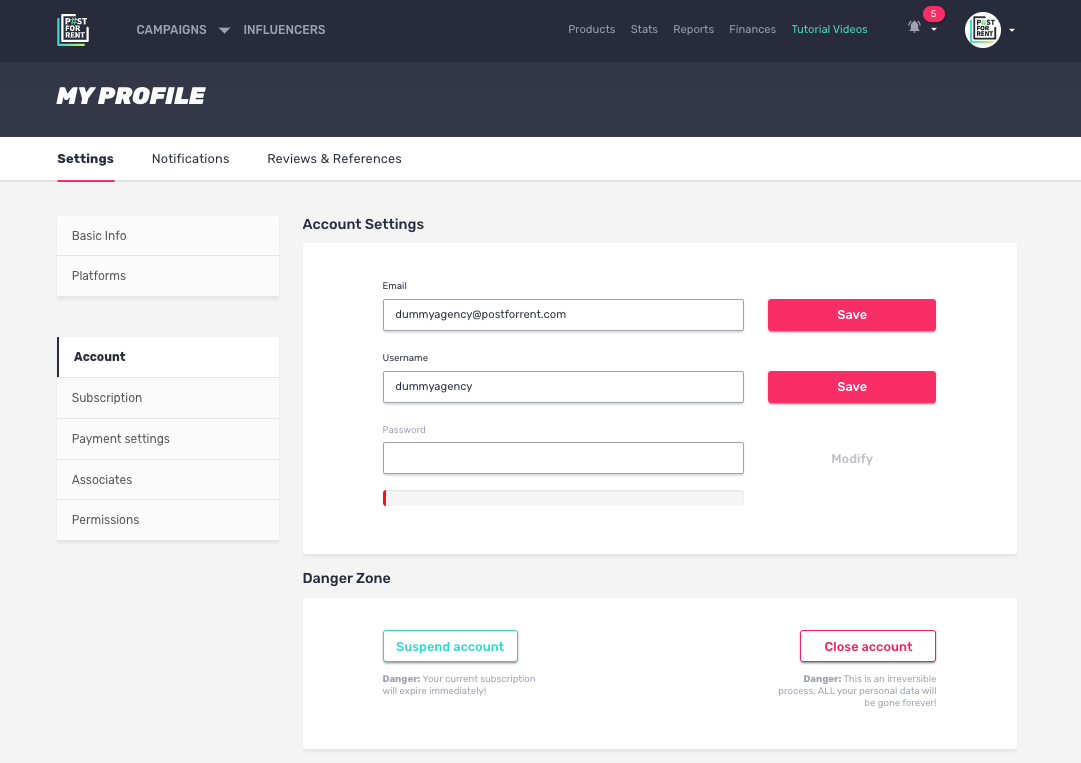 Please note that the system will ask you again if you are sure about your decision, you need to answer there too, meaning that just by clicking on the Suspend or Close tab once, does not stop your subscription.
As the image indicated, here you need to click on 'Yes, I want to suspend my account'.

Also note that in case you have active campaigns, the system will not let you cancel, so make sure you finished all collaborations before suspending or cancelling.