How to monitor payments?
All you have to do is log in and click on "Transactions".
The preferences are easily changeable. The filters on the top allow you to see your finances more transparent.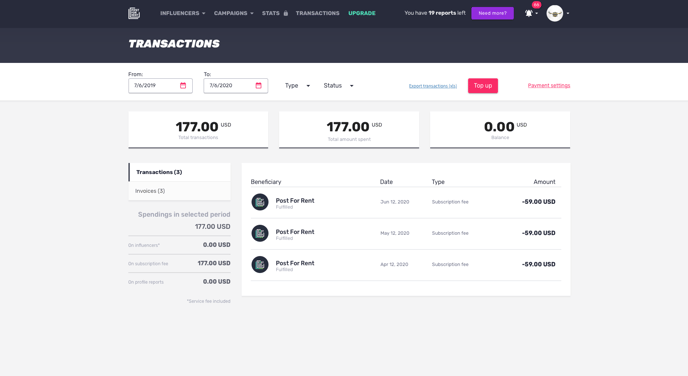 You are also able to see and download your
Invoices
here.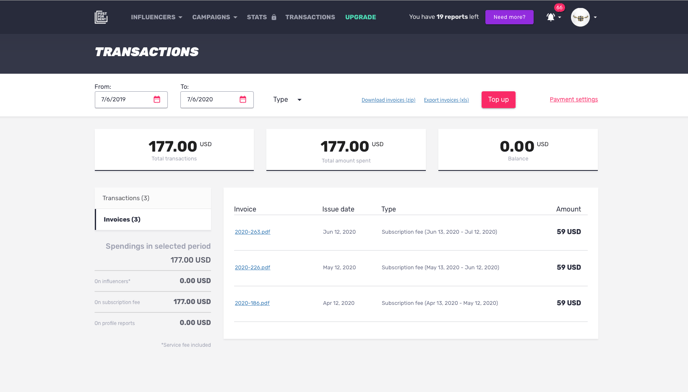 If you are interested in one of your campaign's finance - click on it - and you get handful insight how it is going.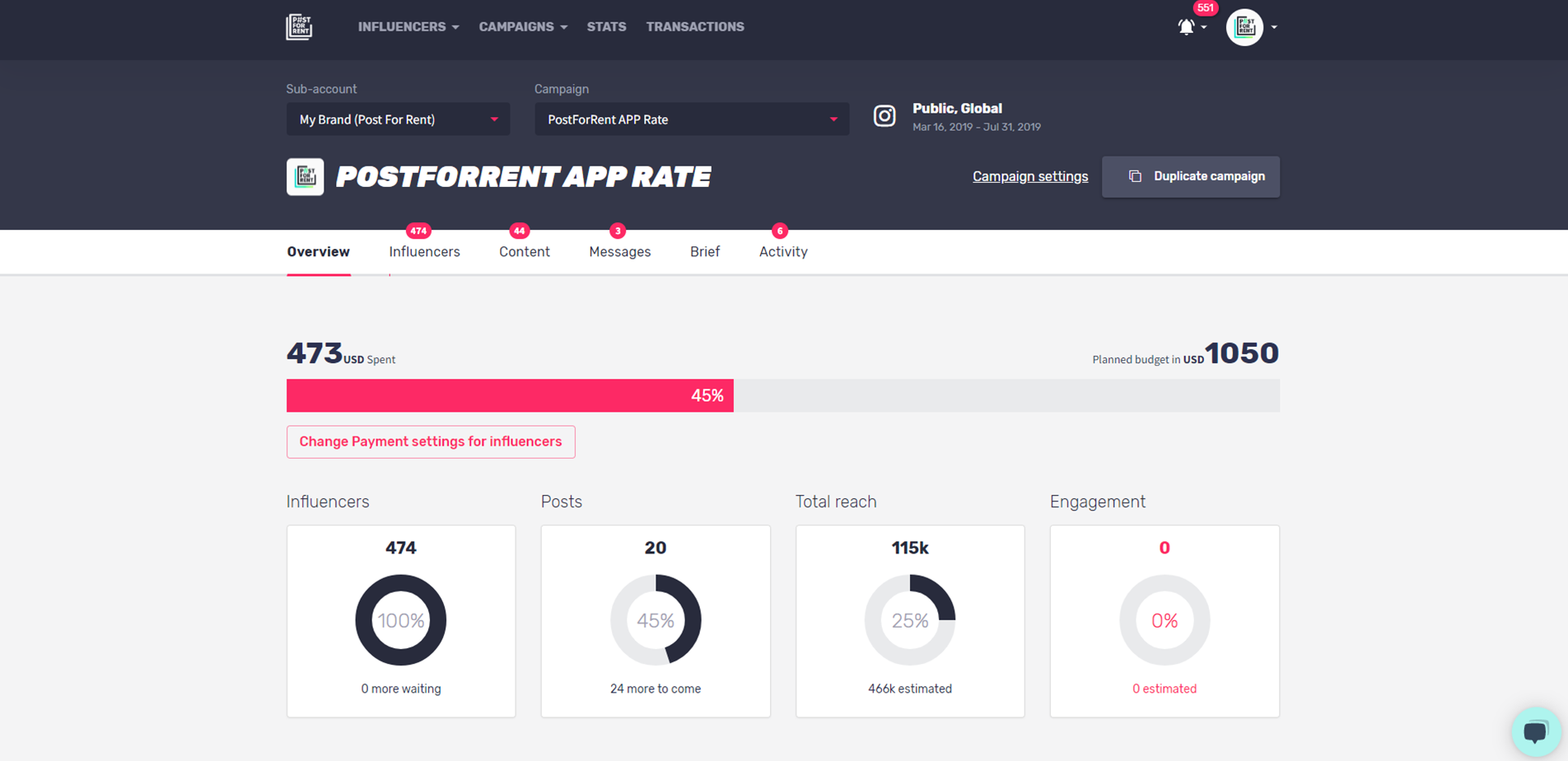 Have a nice campaign!