How to get your content a 5 star rating
After your application to a campaign has been accepted, which usually takes 1-2 weeks, you have to deliver quality content to the advertiser.
In order to get the best result possible, you always have to read the BRIEF.

What is a BRIEF?
It's a short description of what you need to do in a campaign. It has information about the platform you have to use and the content you need to deliver.
Where do you find the BRIEF?
On the website - You can find it after clicking on a campaign, under 'Overview'.
In the App - You can find it after clicking on a campaign under 'BRIEF'.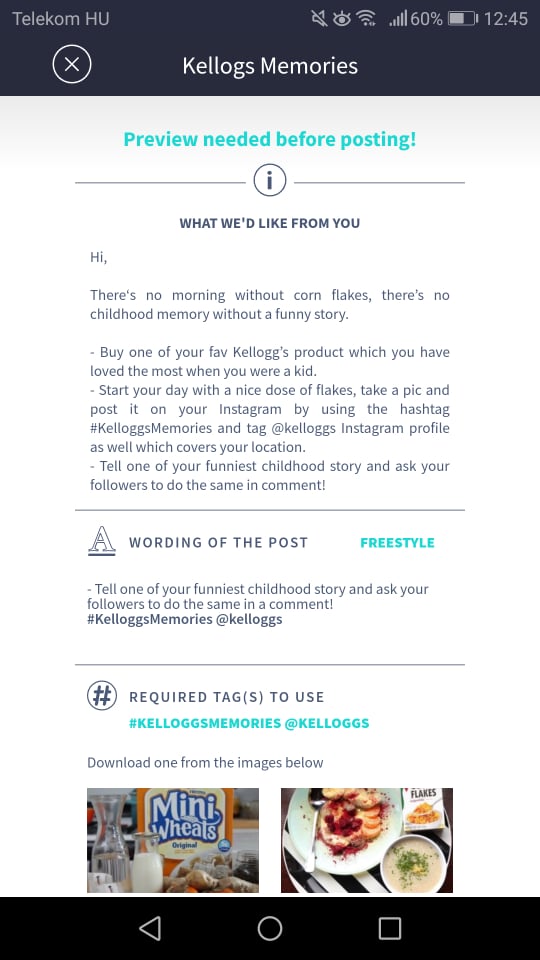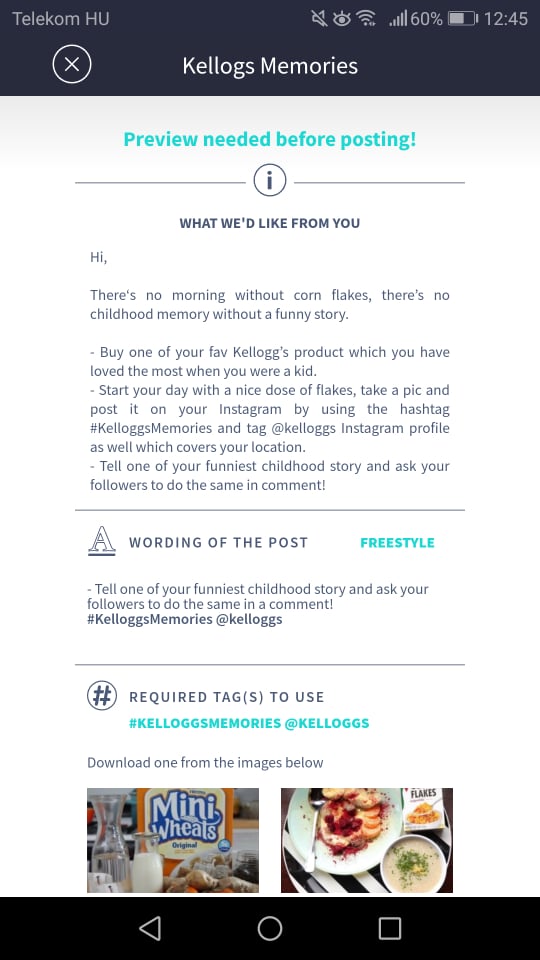 Here you can see a BRIEF from the website and from the App.
Always follow the necessary instructions if you want to satisfy the advertiser.
You should ALWAYS CHECK the following list:
Whether you need to upload a preview or not
What are the exact products you need to advertise
What needs to be the wording of the post
Whether it is a story or a post
What you need to hashtag under your content
The given reference pics (if there's any)
To get a chance for future collaboration with advertisers, you need to invest time in staying in contact in the most effective way. Often brands/agencies have questions or requests to you and they can message you directly on the platform. Make sure you don't keep them waiting for your response! 😉
Brands also set a deadline for their campaigns, you need to keep in mind that in case you fail to deliver the content in time, the brand can abort the collaboration with you. Note that in these situations you will be charged with the services fee that the brand was supposed to pay.
If you follow the instructions above you should have the perfect content for your advertiser and reach that 5 star rating!