Profile Setup
You need to create your profile before you can use Post For Rent's awesome features and start a campaign to work with influencers. Follow these steps and you'll be ready in minutes.
Click on the top right corner dropdown and select "Profile" to add all your necessary data.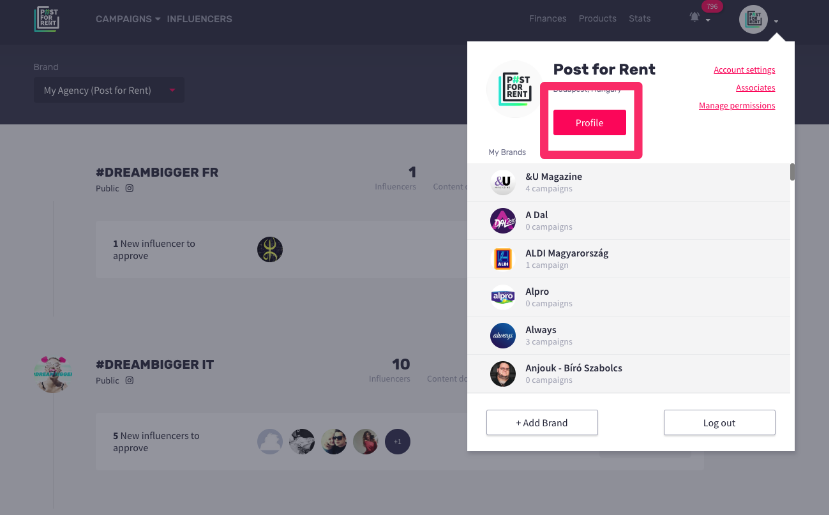 Fill out all the necessary information about your brand or agency, upload your logo as avatar and click on "Save Changes" when you finish.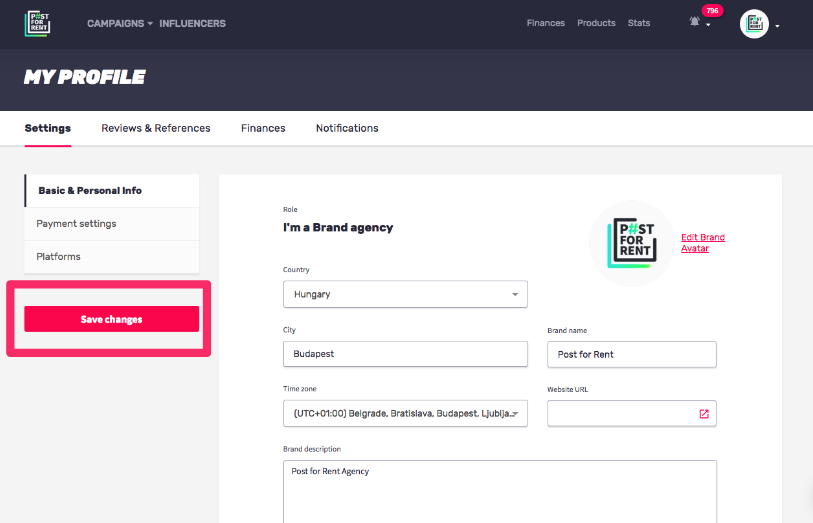 Add your credit card by clicking on "Payment Settings" and spend by direct charges each transaction.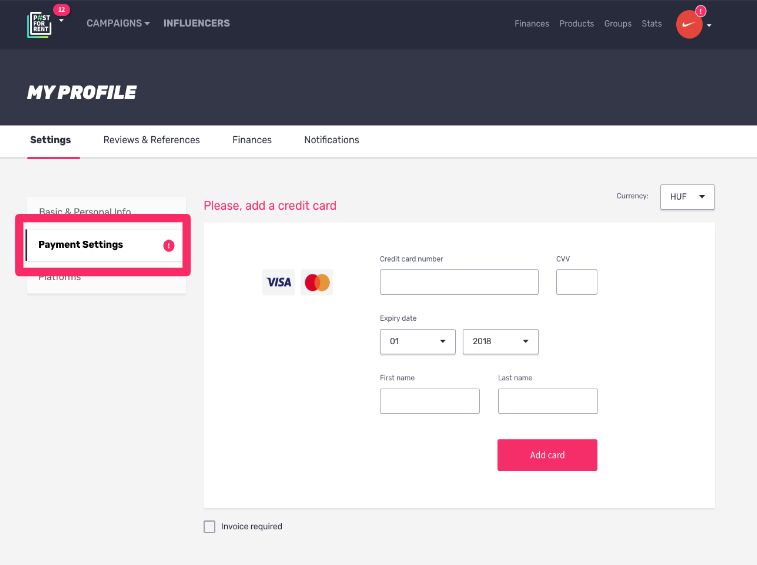 You can also top up your account with credit and spend that, this way you don't need to deal with cashflow clogging because of bank deposits.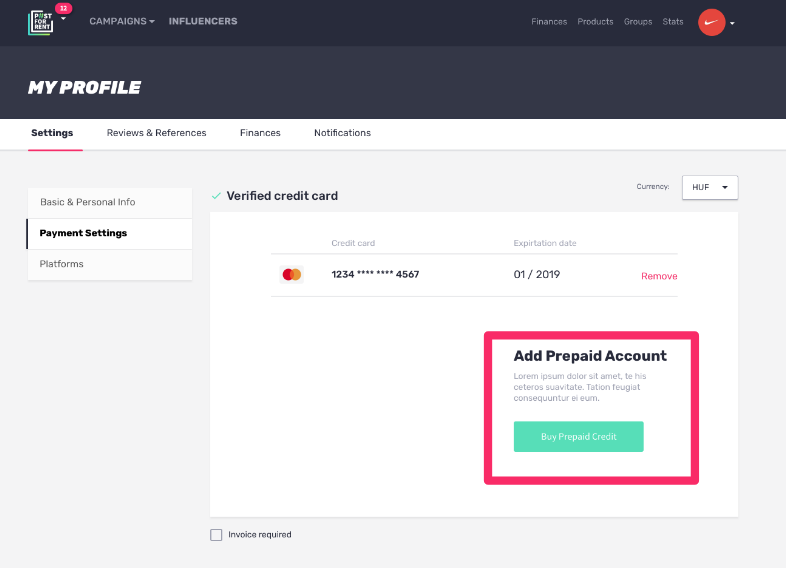 Add your billing address in order to have your card connected to your account as well as to receive invoices in the email automatically and send it to your finance team directly. (If you operate in an EU member state, your card will only be added once your given VAT ID has been checked).