You can also top up your account with credit and spend that, this way you don't need to deal with cashflow clogging because of bank deposits.

The system will use your credit first, before it starts to charge your connected credit card - but if you fill out the invoice information you can top up your balance via bank transfer. Click on the 'Invoice required' to add this information.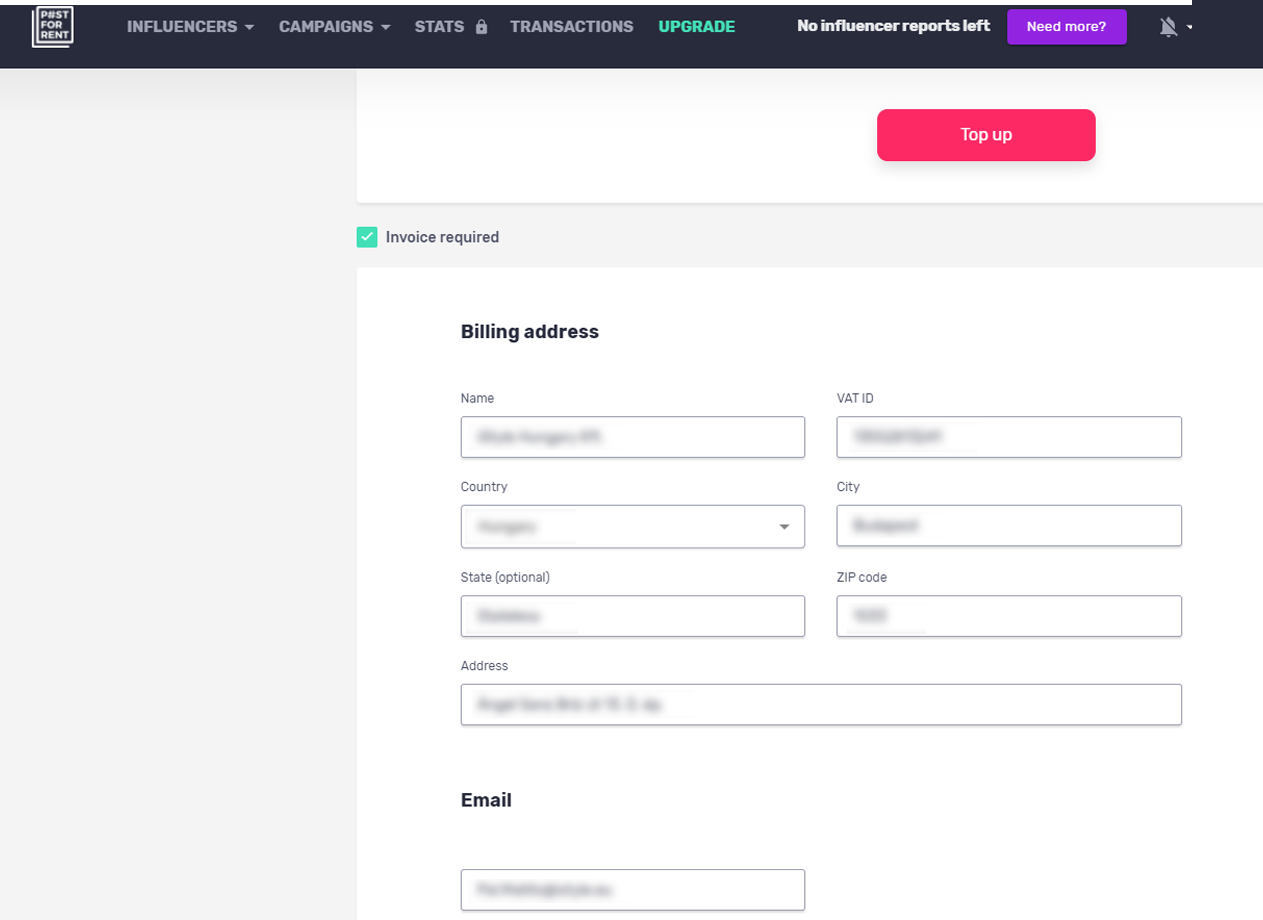 1. Go to My Profile / Payment Settings and select either
Top up
or
Buy Prepaid Credit.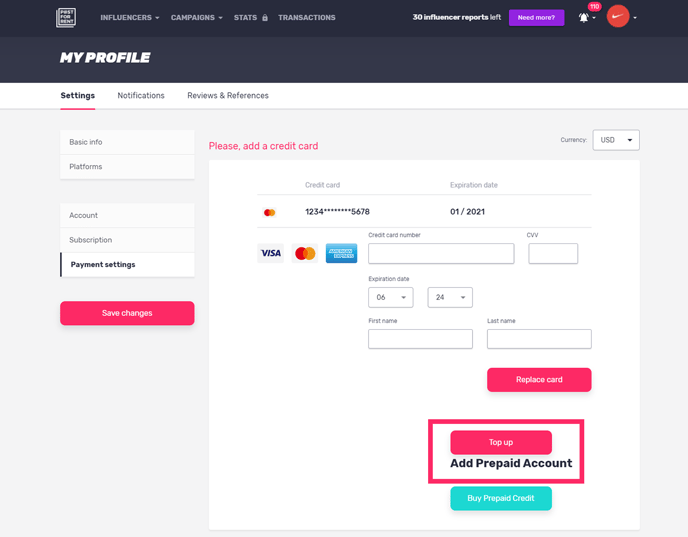 2. You can choose whether you like to charge your Credit Card or you want to top up your balance via bank transfer.
If you choose 'Charge My Credit Card', the credit will be available immediately since it charges instant
If you choose 'Top up my balance via bank transfer', the credit will be available after we received the payment for the invoice, which we send your email.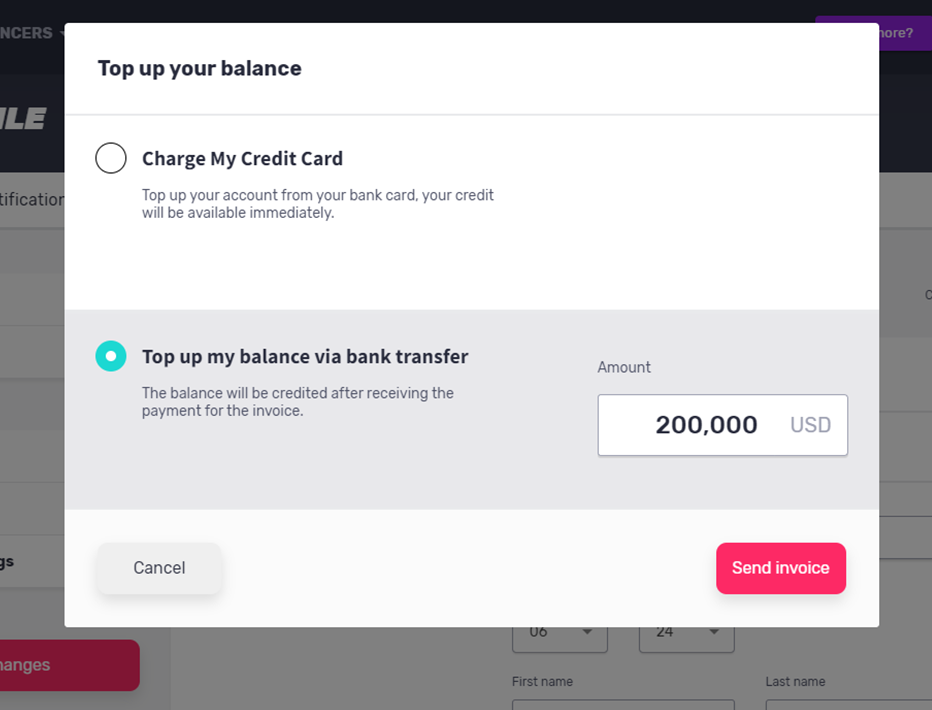 3. Type in the Amount you would like to add to your fund.

4. Click on 'Send Invoice' so we can send it to you.
In a couple of minutes, you have to find it in your mailbox, which address you have provided on our platform before. If it doesn't arrive, don't be afraid, check your email address then click on "Send invoice" again. It won't charge multiple times because the transaction only happens once you pay. It's just verification on our side that you would like to top-up your fund in that amount.
5. When paying by bank transfer please reference the numbers in the red box. Once you have finished the transaction, we add the credits to your fund.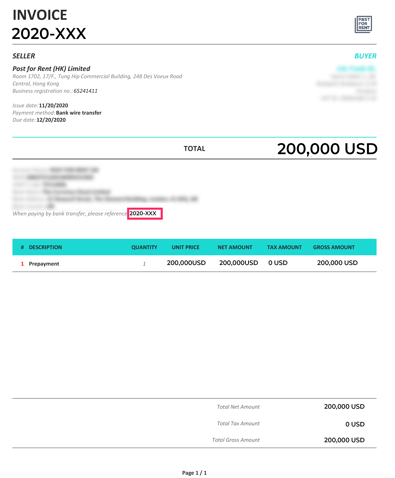 If you still have any questions, feel free to reach out to us.
#Dreambigger