You can also top up your account with credit and spend that, this way you don't need to deal with cashflow clogging because of bank deposits.

The system will use your credit first, before it starts to charge your connected credit card.
Go to My Profile / Payment Settings and select Buy Prepaid Credit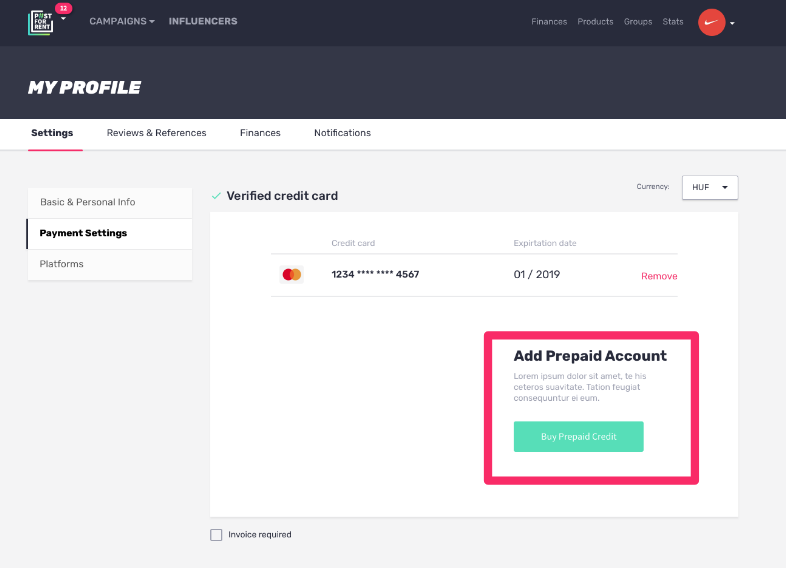 Type the amount you need for your campaign, click "OK".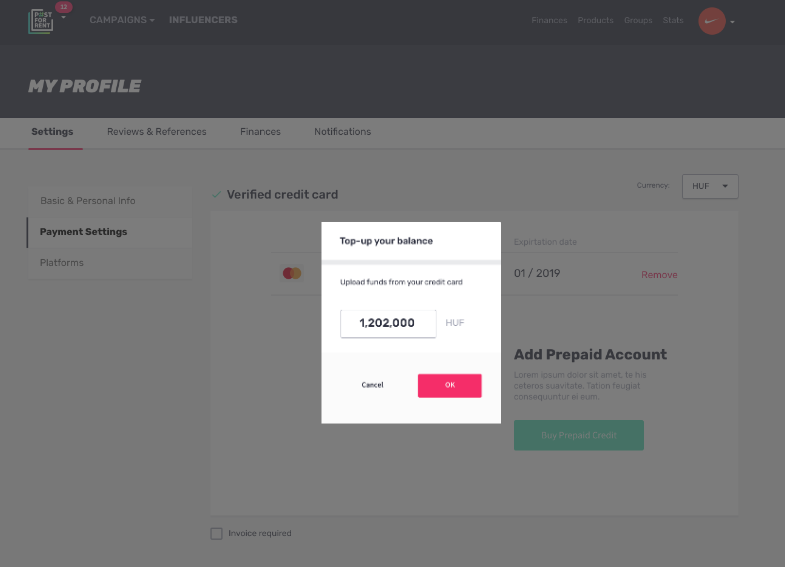 The funds will be added to your account instantly and you'll be able to spend it.