You'll need to choose if you will be the only one managing their profile or you give them access so they will be able to get in touch with the advertisers.
Go to My Influencers and click on Add Influencer to fill out their profile and connect their social media channels. If you don't know the logins you can send their Post For Rent profile and they will connect them.
1. Add your talent by clicking on 'Add talent'.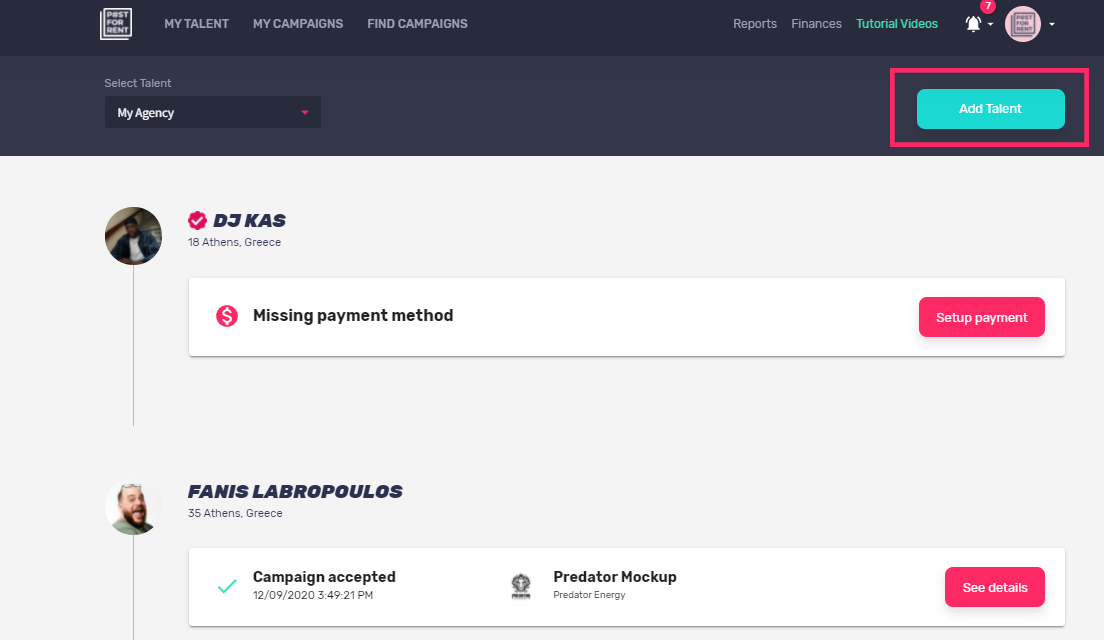 2. You can either add completely new talent to your portfolio or if they have a Post For Rent account already, you can invite them.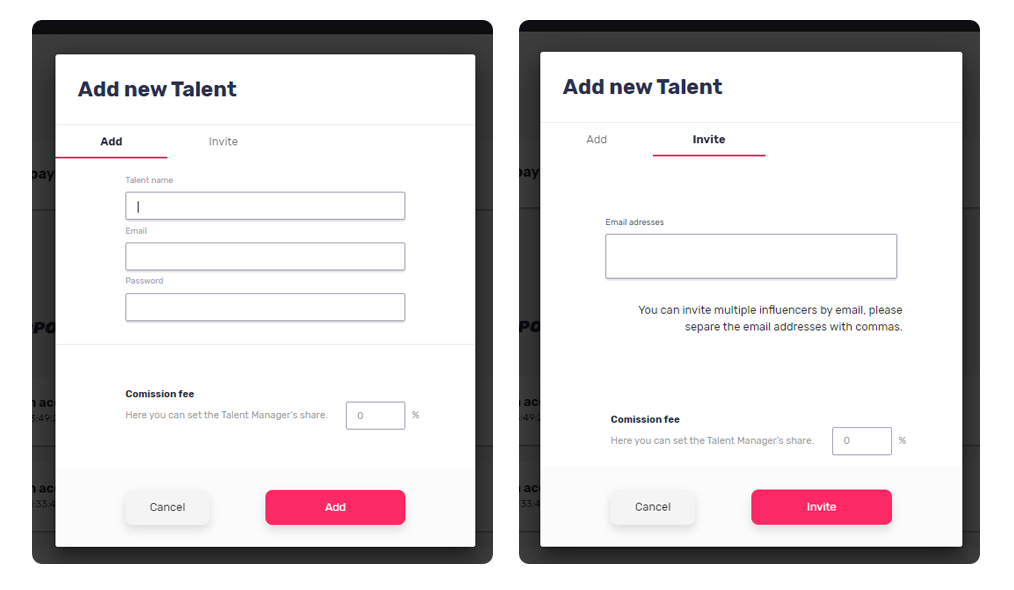 To make sure you'll always get your cut, you can set it based on your agreement with your influencers and receive the money with the exact percentage of share automatically, to your bank account, or to your PayPal.