PFR X Your Agency
Making a proposal for a client can be time consuming and divert key resources away from other projects. At Post For Rent we have designed a quick and effective way to take a campaign from proposal stage through to completion in a time effective and intuitive manner.
Firstly head to the Discover tab and enter your clients criteria. In the case below the client has a vegan food product and needed female micro influencers in the 19-25 age group with good credibility and engagement....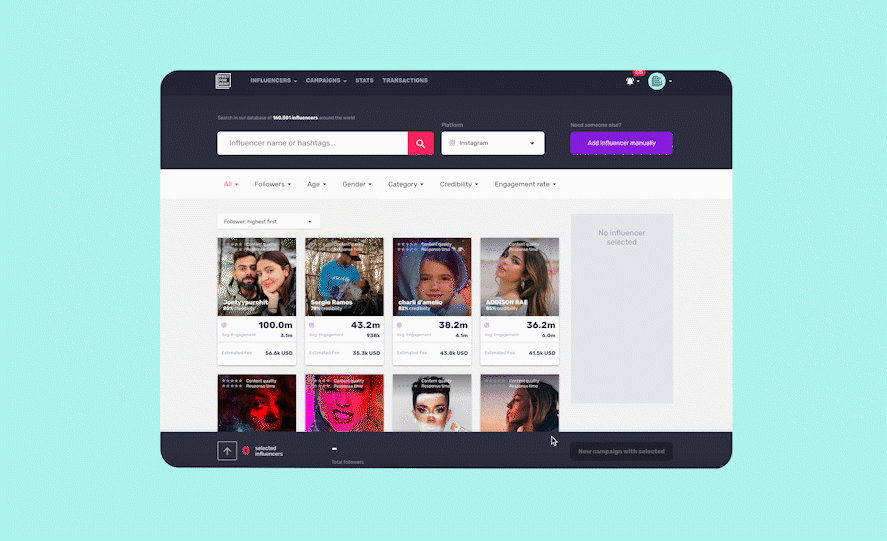 As you can see in a matter of seconds we have some candidates. The next step is to check the demographics fit of our shortlisted influencers. Rather than go through each one individually we can analyze the group as shown below: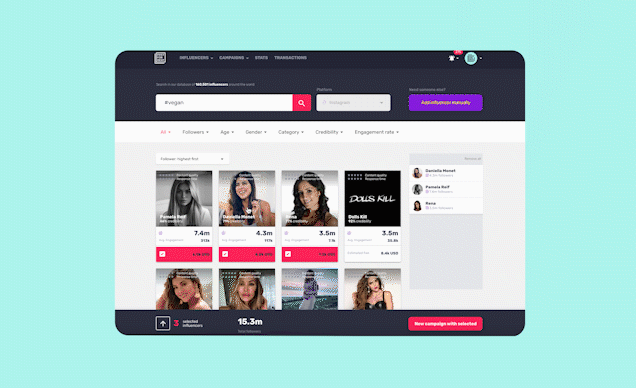 At this point providing the demographics match the criteria set you are ready to create a proposal with one click! Simply click Export to PDF and choose if you would like to remove the prices for your proposal and you're done
In a few seconds you'll have the general overview showing estimated reach and performance of the campaign and each individual profile ready to present back to your client.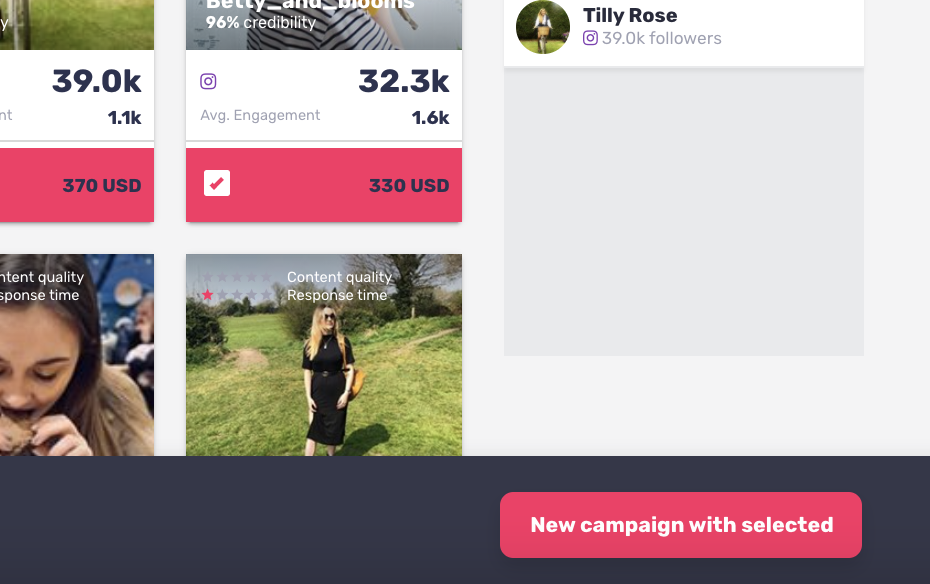 If the client accepts the proposal simply head to the Discover tab and hit 'Start Campaign With Selected" and you'll begin the campaign set up stages and Post For Rent will reach out to the influencers with an invitation to collaborate, soon you'll have an active campaign running with the selection made. It's as simple as that!
Want to know more? Book a quick demo call!