Get behind the scenes before starting the campaign
In our Manager Pro and Manager Enterprise plans you have the option to see estimated results on your campaign.
Imagine you'd like to start a Direct campaign with some of the influencers that you found suitable for your brand and goals. There are some details that would be nice to see beforehand, right?
All you need to do is select the creators and click on the little arrow in the left corner.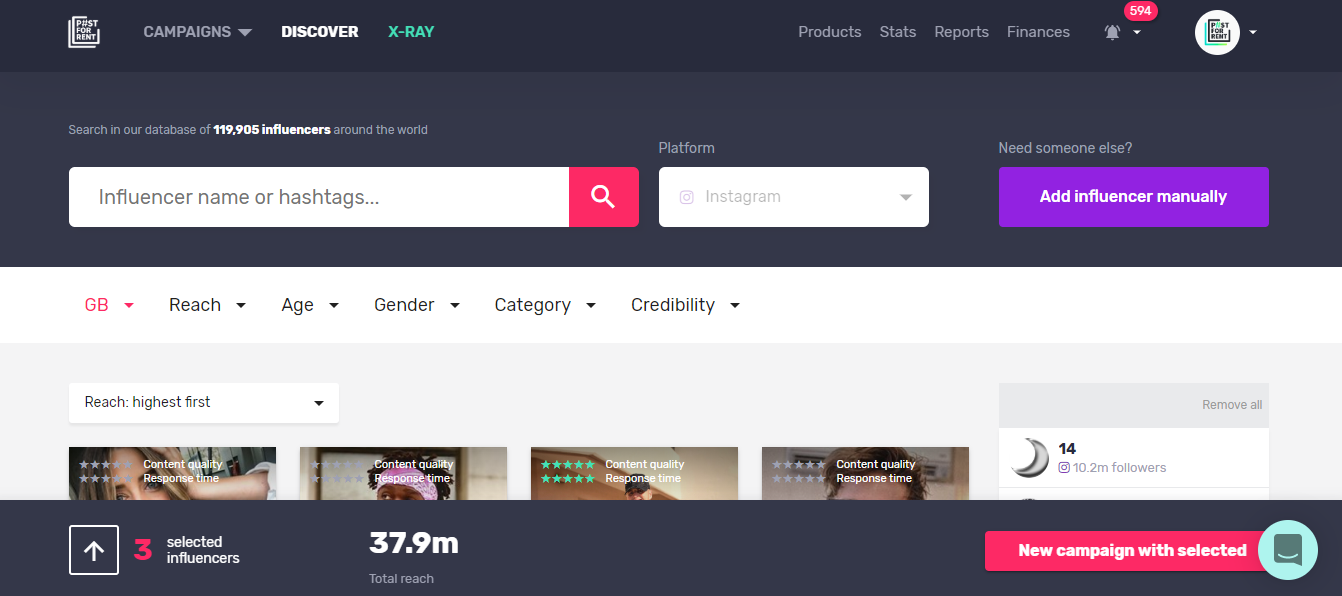 You'll be able to see metrics such as Total Reach, Unique Reach, Engagement rate, other performance numbers, and even total audience data with all the selected influencers' followers merged together. By clicking on the green buttons in the upper right corner you can download the estimated results in excel or PDF file to be able to share it with clients or co-workers.