Look up any influencer you want or discover new ones through multiple filters and export profile reports for your next campaign.
99USD / Month
50 Reports included
Unlimited searches
Advanced influencer filters
Export influencer data
Engagement Estimation
The Discover Tab is for finding influencers with precise search filters and to then create profile analysis exports about them for your next external campaign.
You have unlimited searches among our extensive database of over 100,000 influencers based on:
Social media channel
Location
Age
Gender
Engagement metrics
Category
Credibility
Commonly used hashtags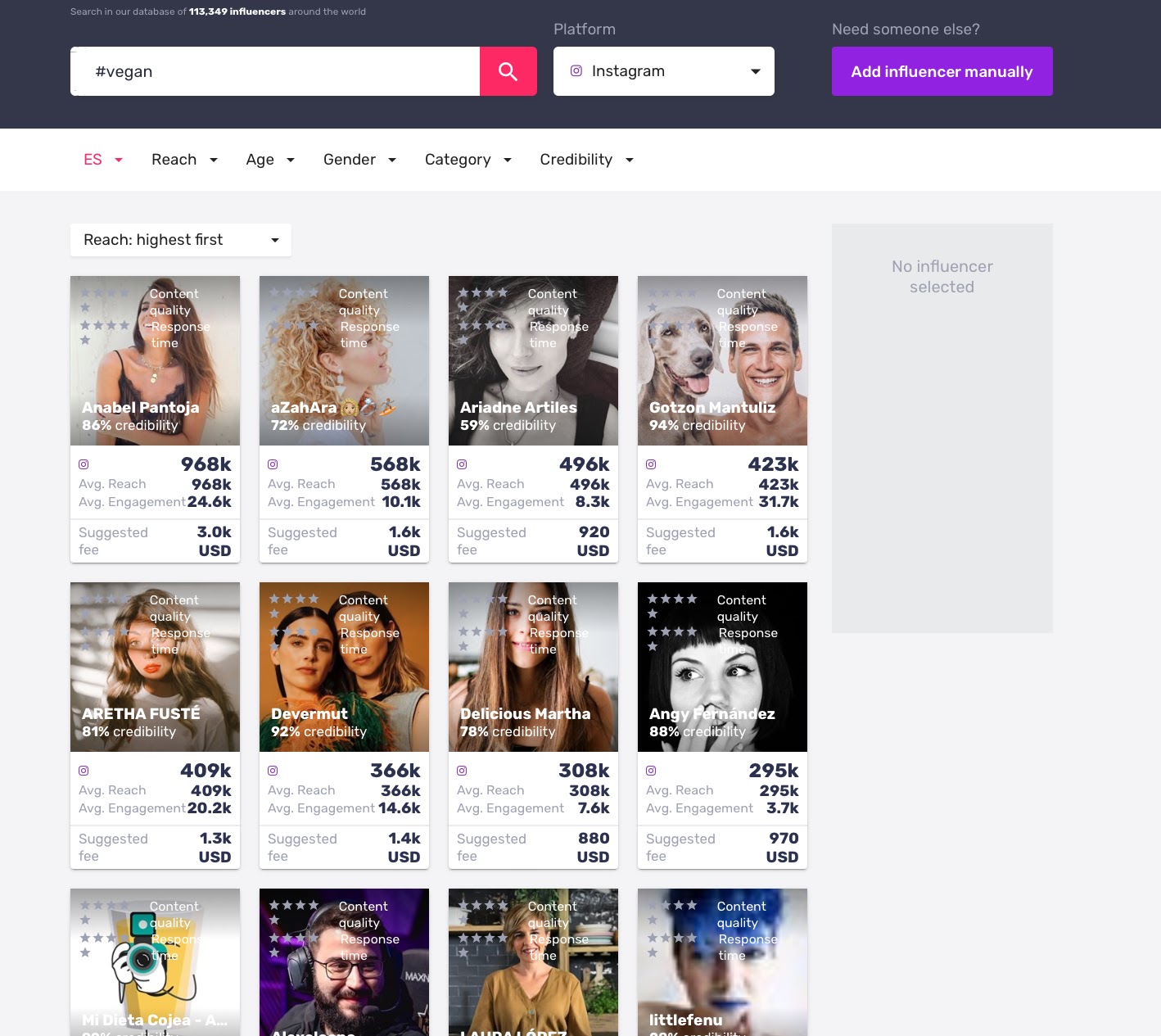 Once you have found the perfect influencers you can analyze their profile to get a full knowledge of their audience and make an informed decision.

One analysis of a profile will cost you one report and you can download the profile analysis in PDF.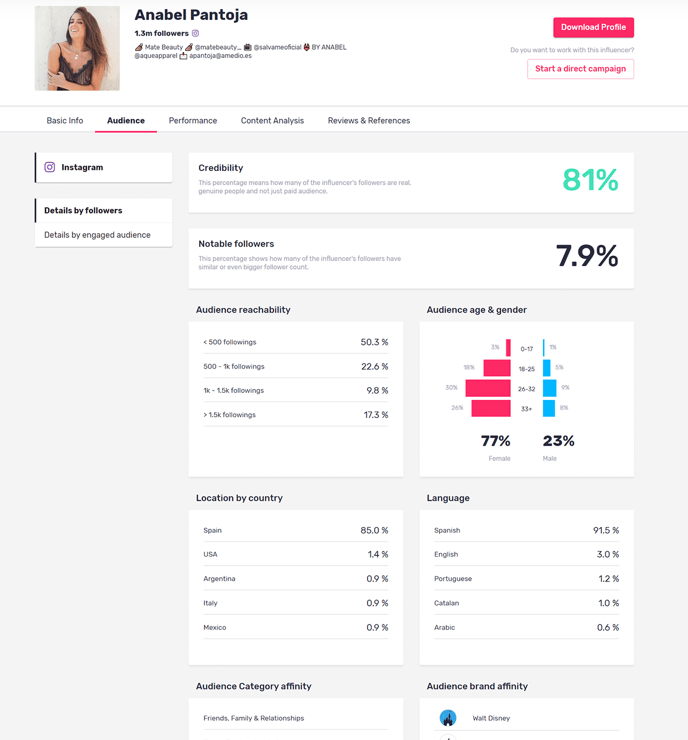 The 99USD monthly fee includes 50 reports you can use to analyze any influencer profile to get a full snapshot of their demographics and access to game-changing insights.
You can purchase more reports at any time in the top right corner: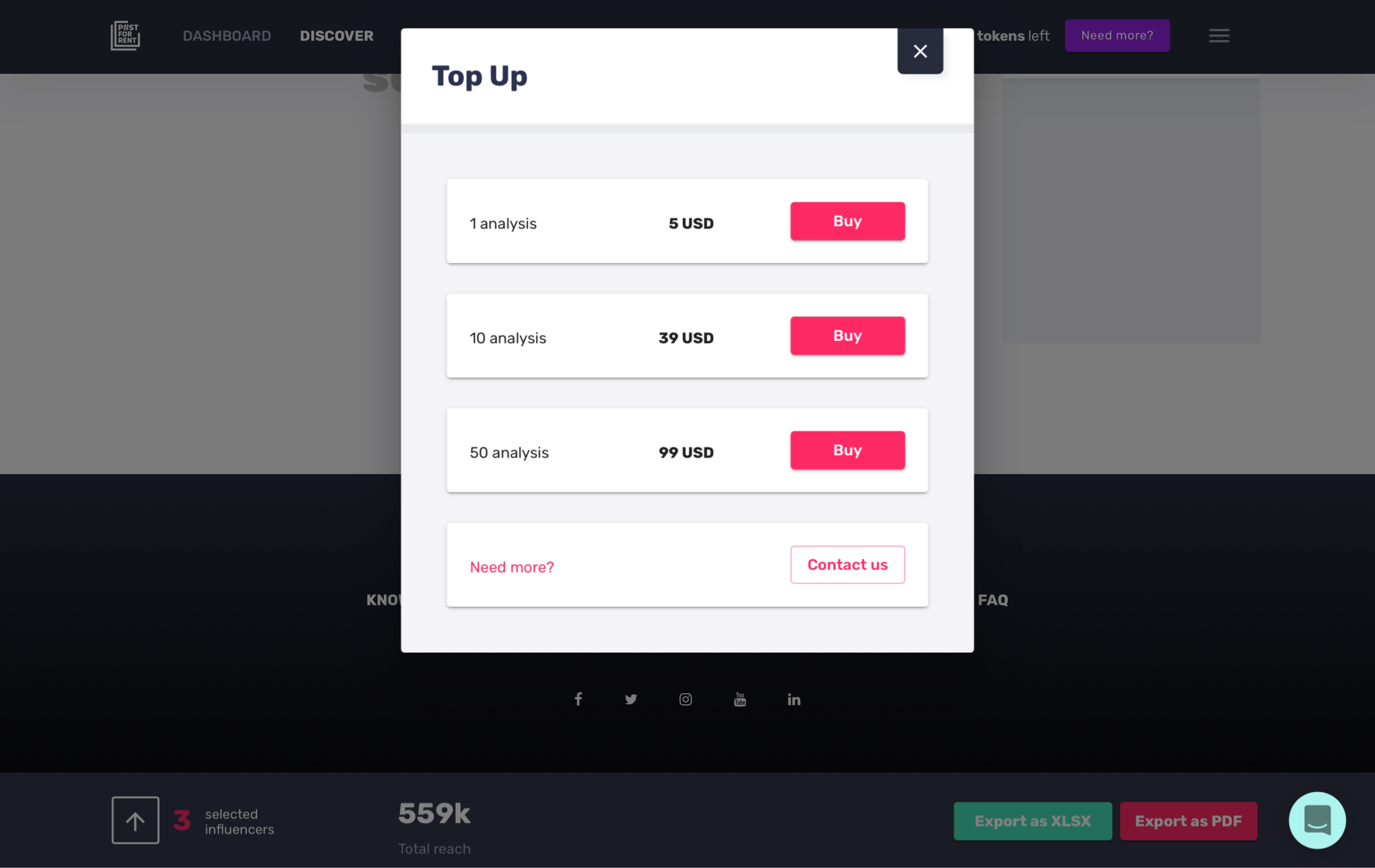 Create aggregated exports from as many influencers you want to:
1, Just select the select multiple influencers from your search.
You can make several searches, select the influencers and then make and export if you want to.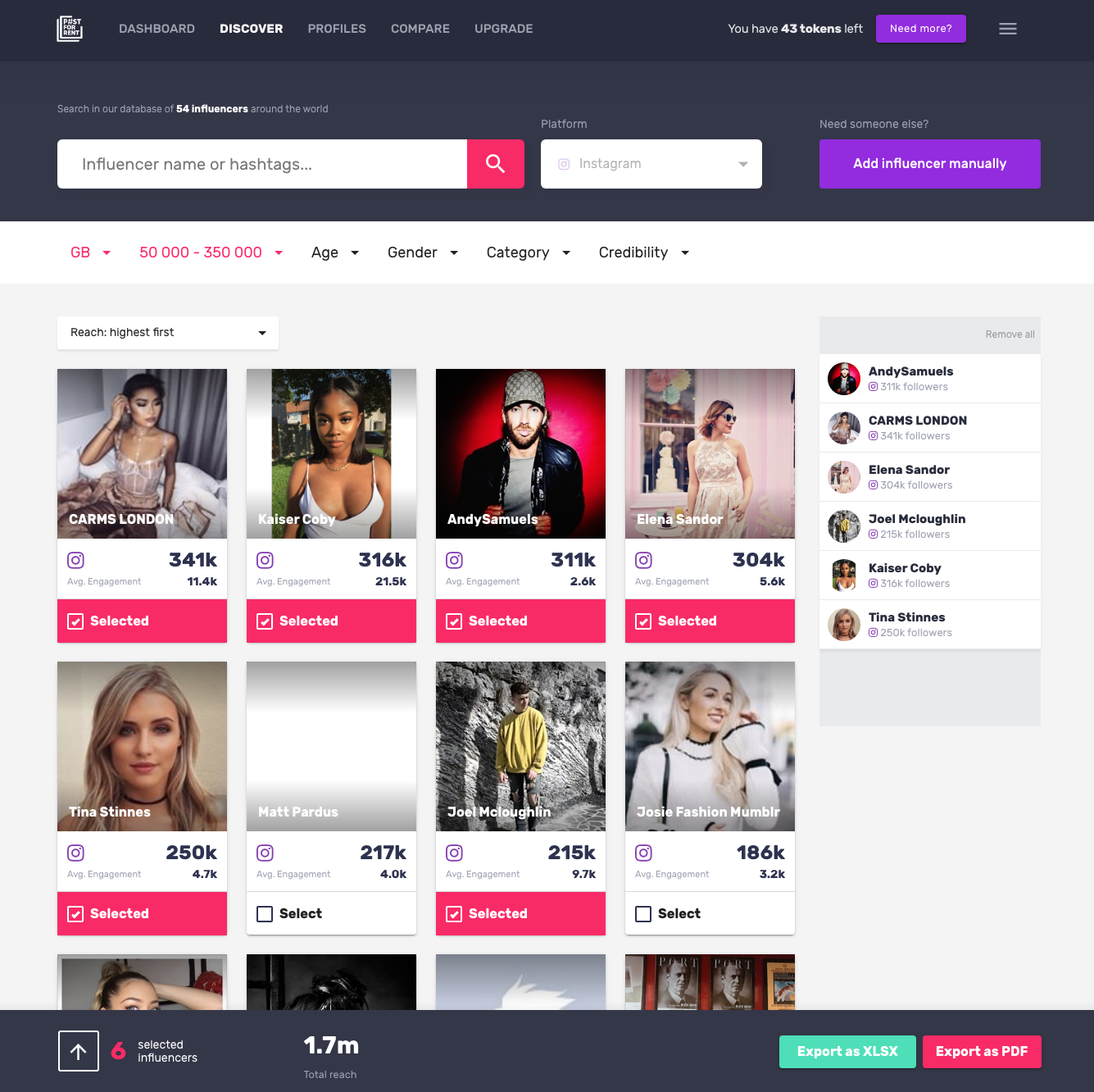 2, Click on the arrow below to check the estimated results.
Note that if there are influencers in your selection that haven't been analyzed yet, here you need to confirm to spend the required reports to make the export available.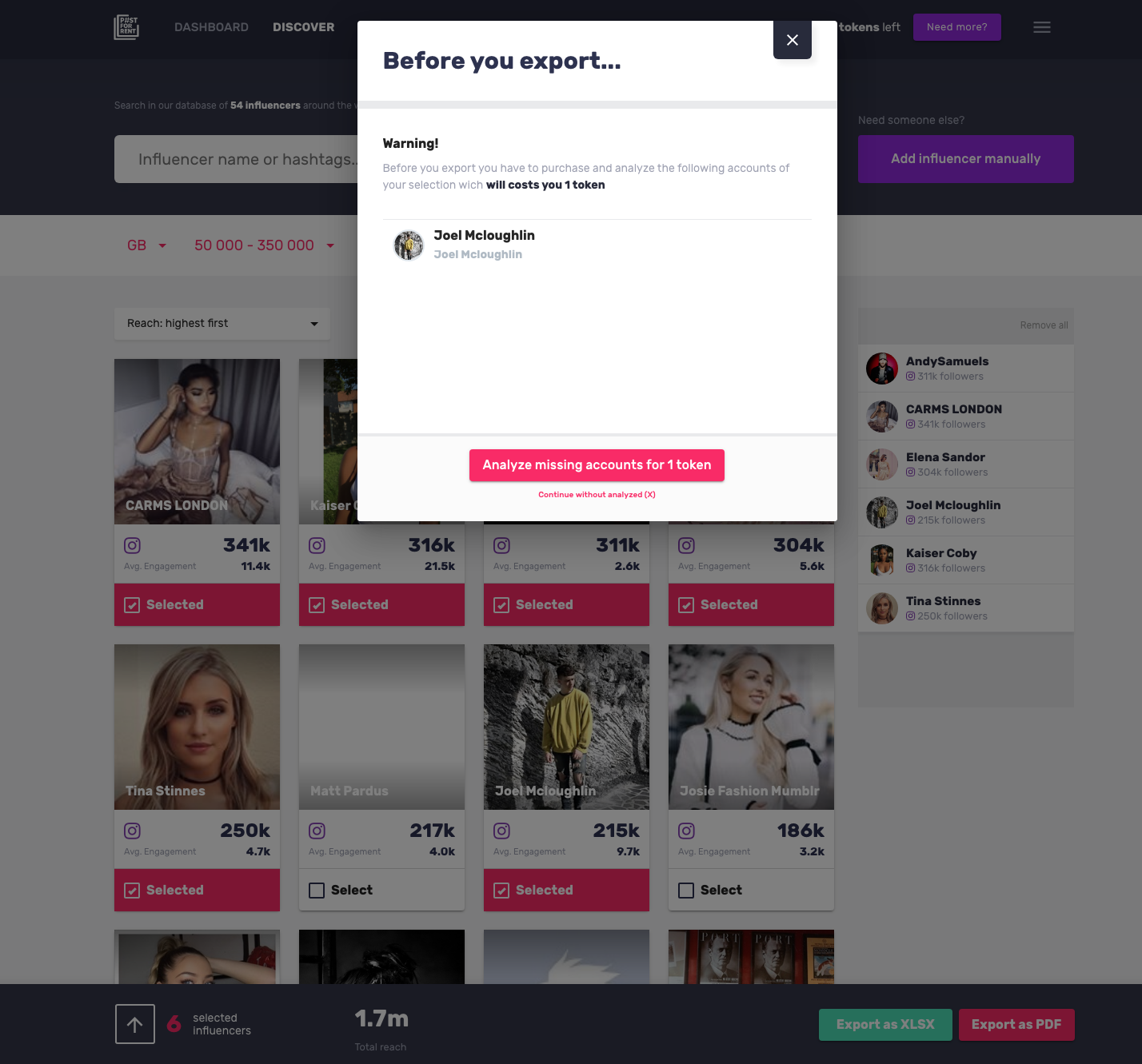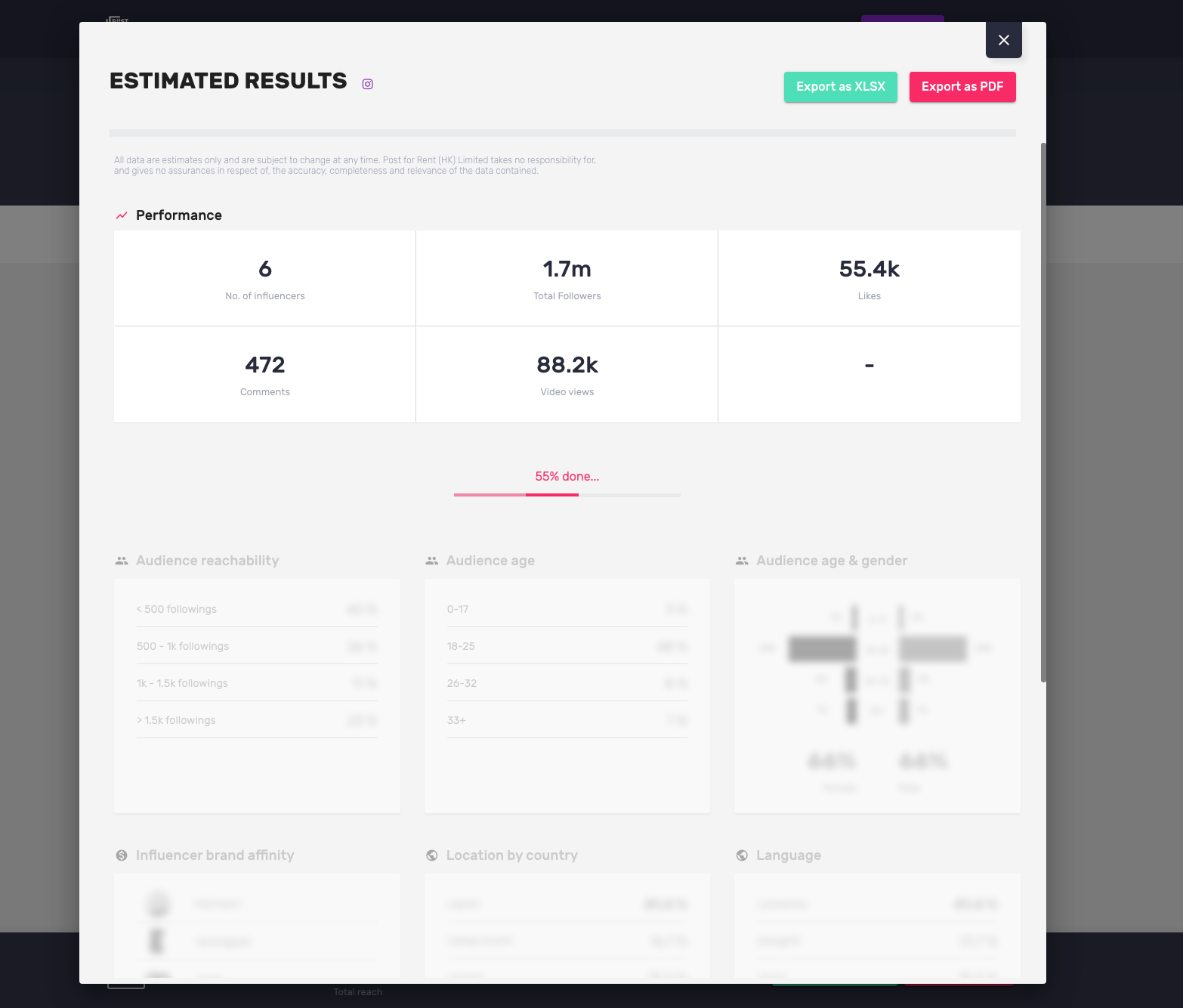 3, Click the Export as XLSX or Export to PDF buttons and your export is on the way in your downloads folder.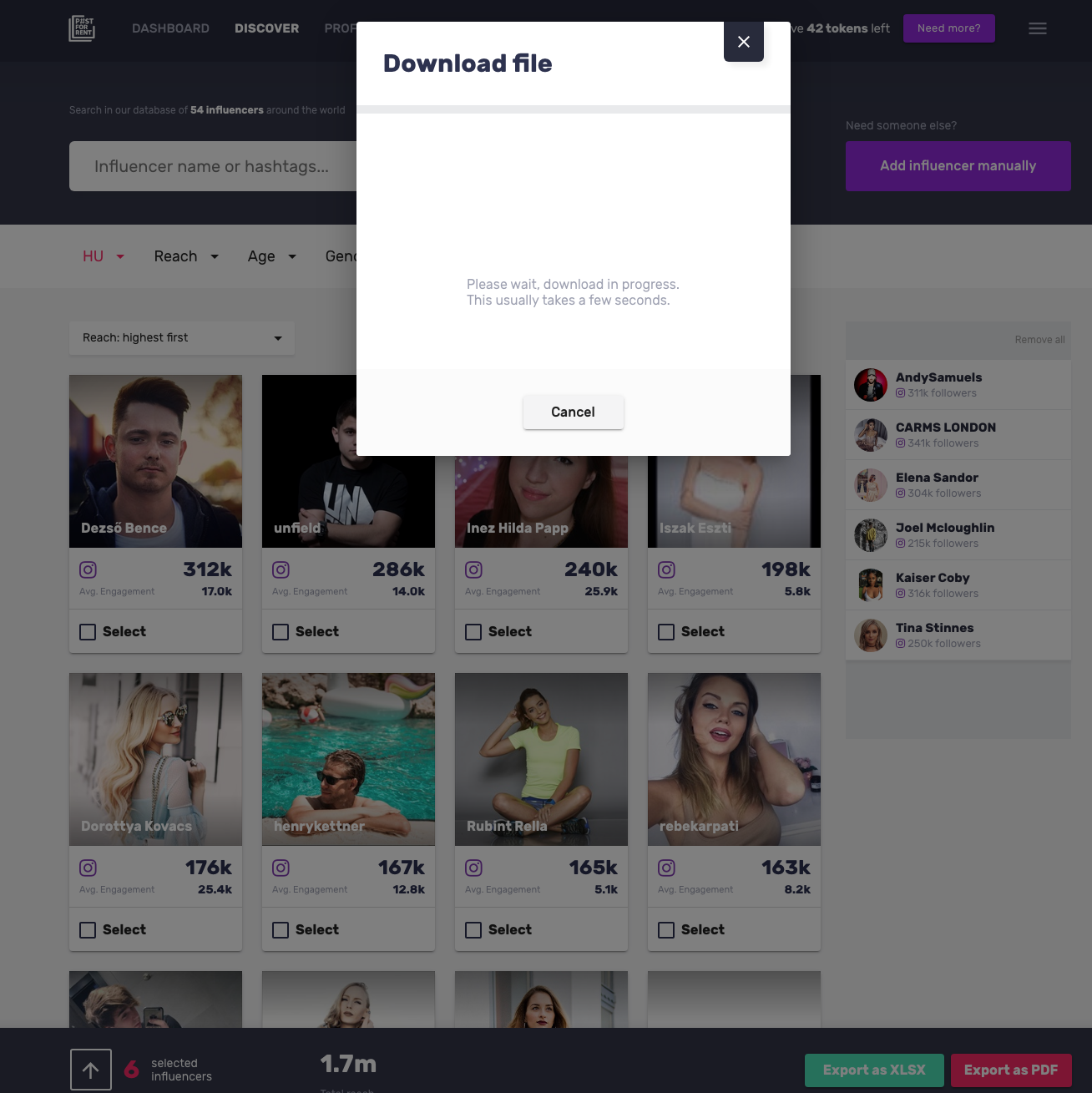 PDF EXPORT - you can set if you'd like to include the prices of influencers.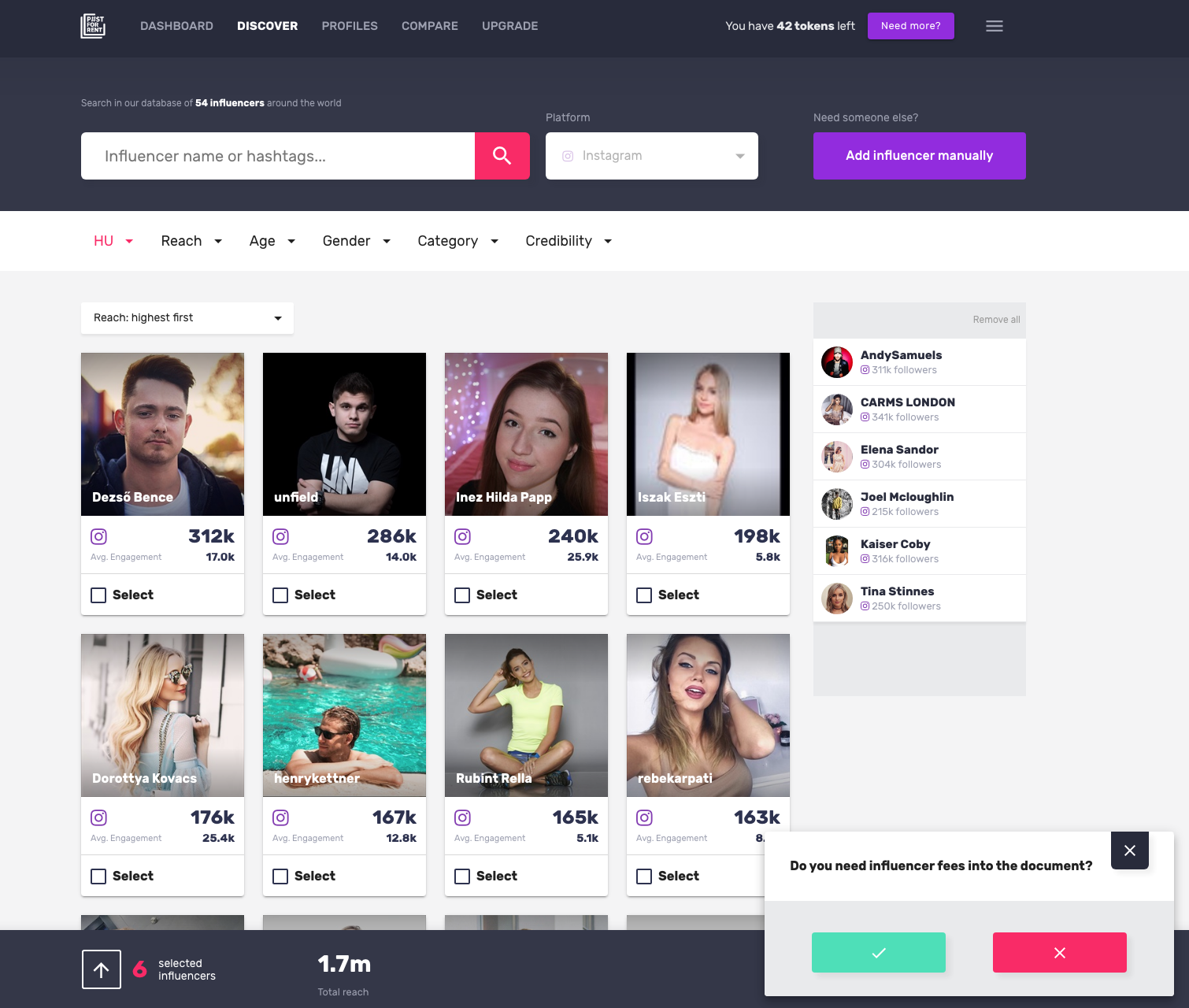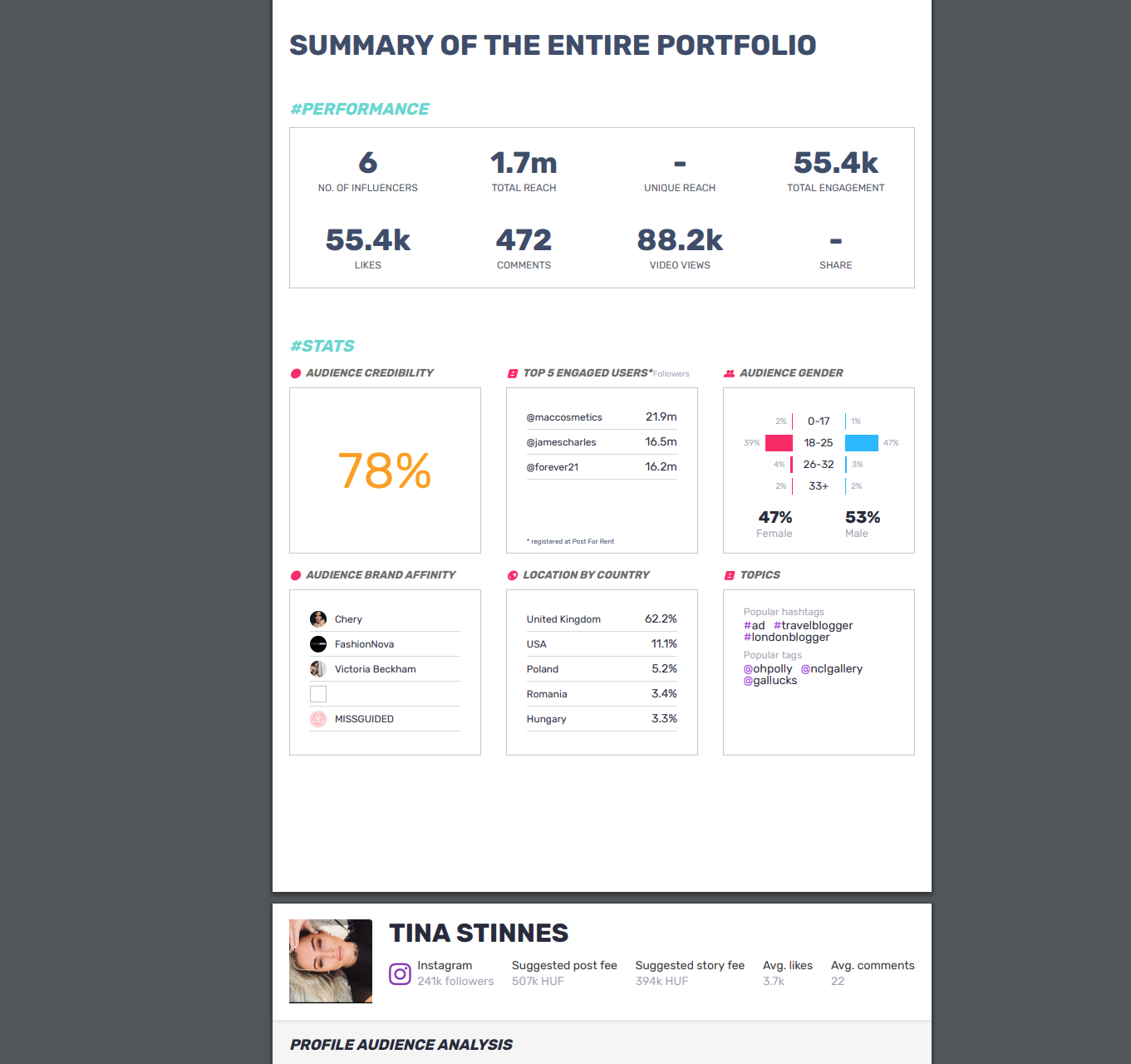 The breakdown of audience type is a crucial and often overlooked metric that can really make a huge difference in choosing the perfect content creator. For instance- we show you how many followers are from suspicious accounts helping you to market your content to real people, every time. You will also see metrics like Brand Affinity- this is excellent for benchmarking and allowing you to align yourself with similar brands. You will have the upper hand each campaign by using our easy-to-follow profile analysis.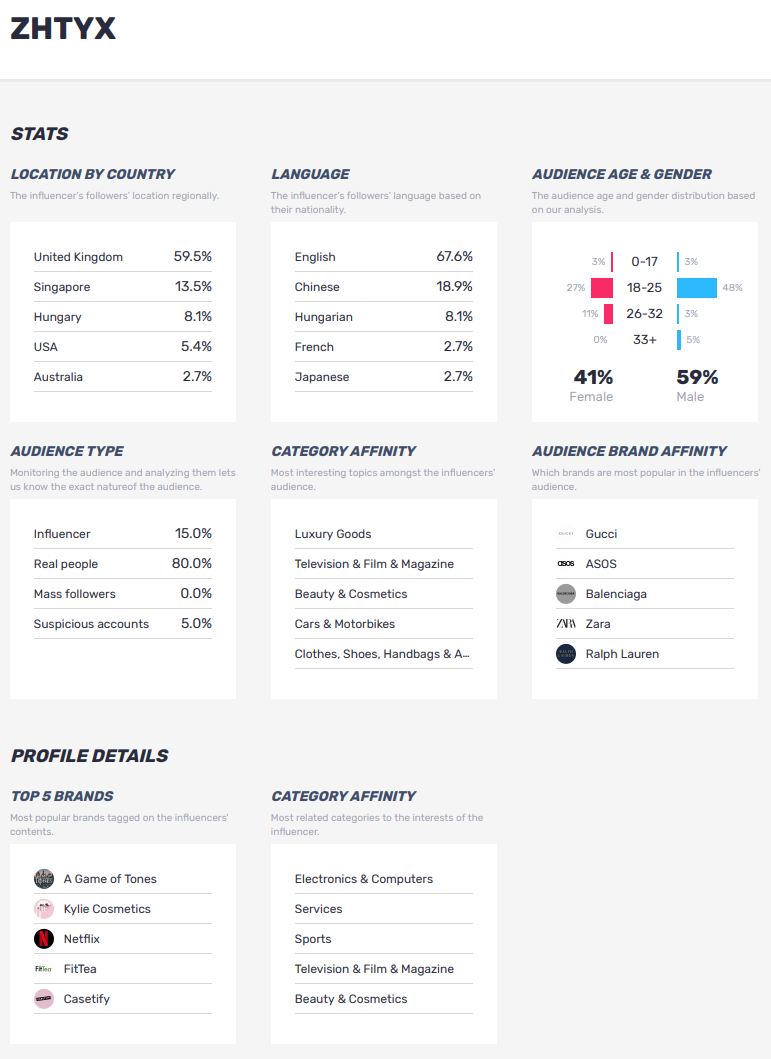 Once you have analyzed the profiles you wish to gain insight on they can be exported with all information exactly as it appears on the screen with easy to follow, clear graphics- perfect to present in an internal meeting should you wish to discuss internally which influencers would be best suited to a possible collaboration.
XLSX EXPORT - get all data and decide what you want to use.