Non Profit Influencer Marketing campaigns

Charity Campaigns are for non-profit organisations who has a message that eligible to offer no payment to the influencers who apply and participate because they'd like to contribute.

Charity campaign is only available in Manager Enterprise, but you can from your Account Manager and when you have access to a free account if your cause is entitled to that.

The campaign setup is almost the same as the other campaign creation, but you can set up the value of the influencer posts base on their follower reach.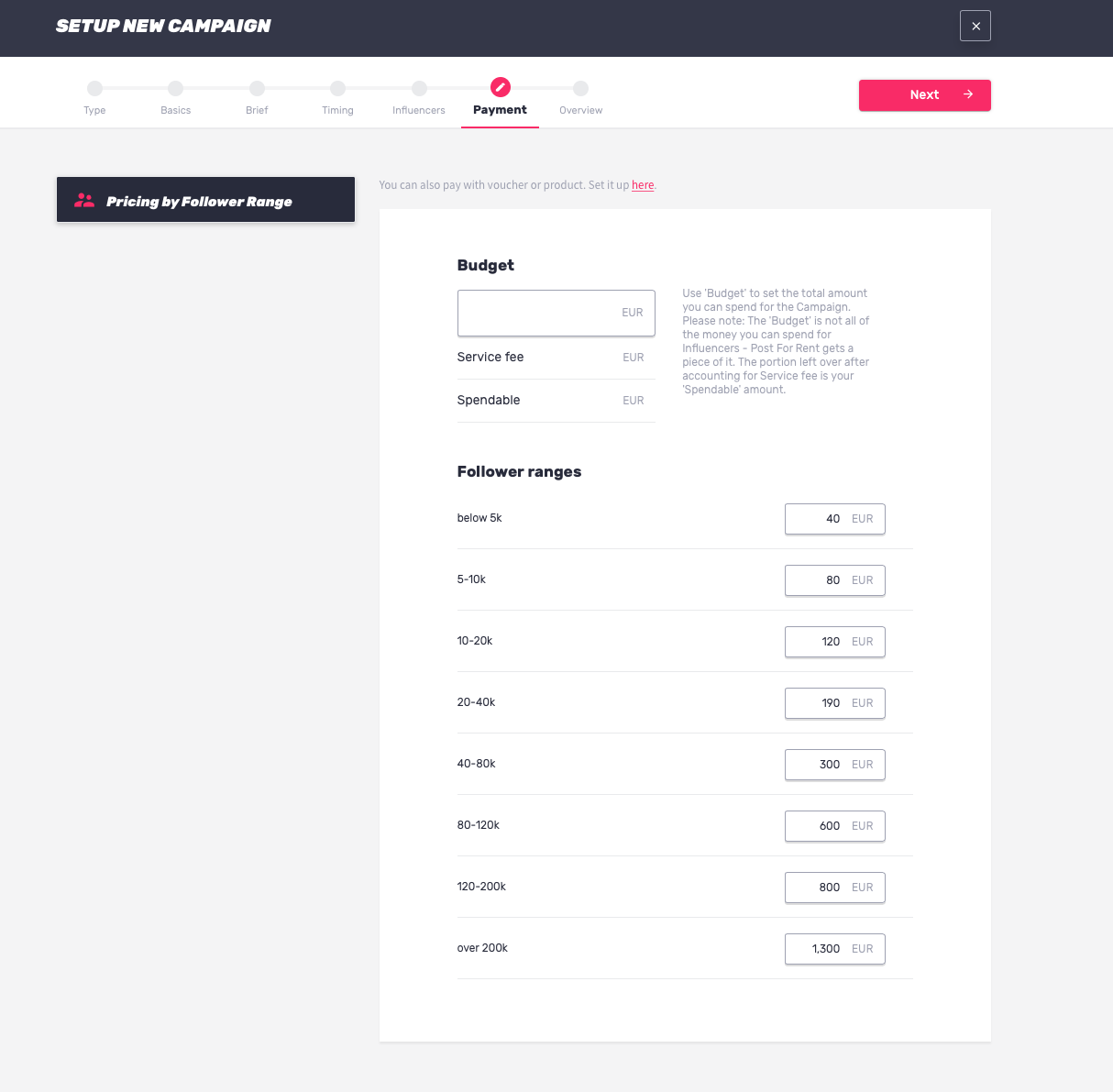 In order to see the total campaign value on your overview screen.