Advertiser cancellations
Public campaign

Influencers will apply to your campaign according to your filters.
You can reject any influencer with no feedback at all – however we suggest writing a short message to let them know why you decided not to work with them.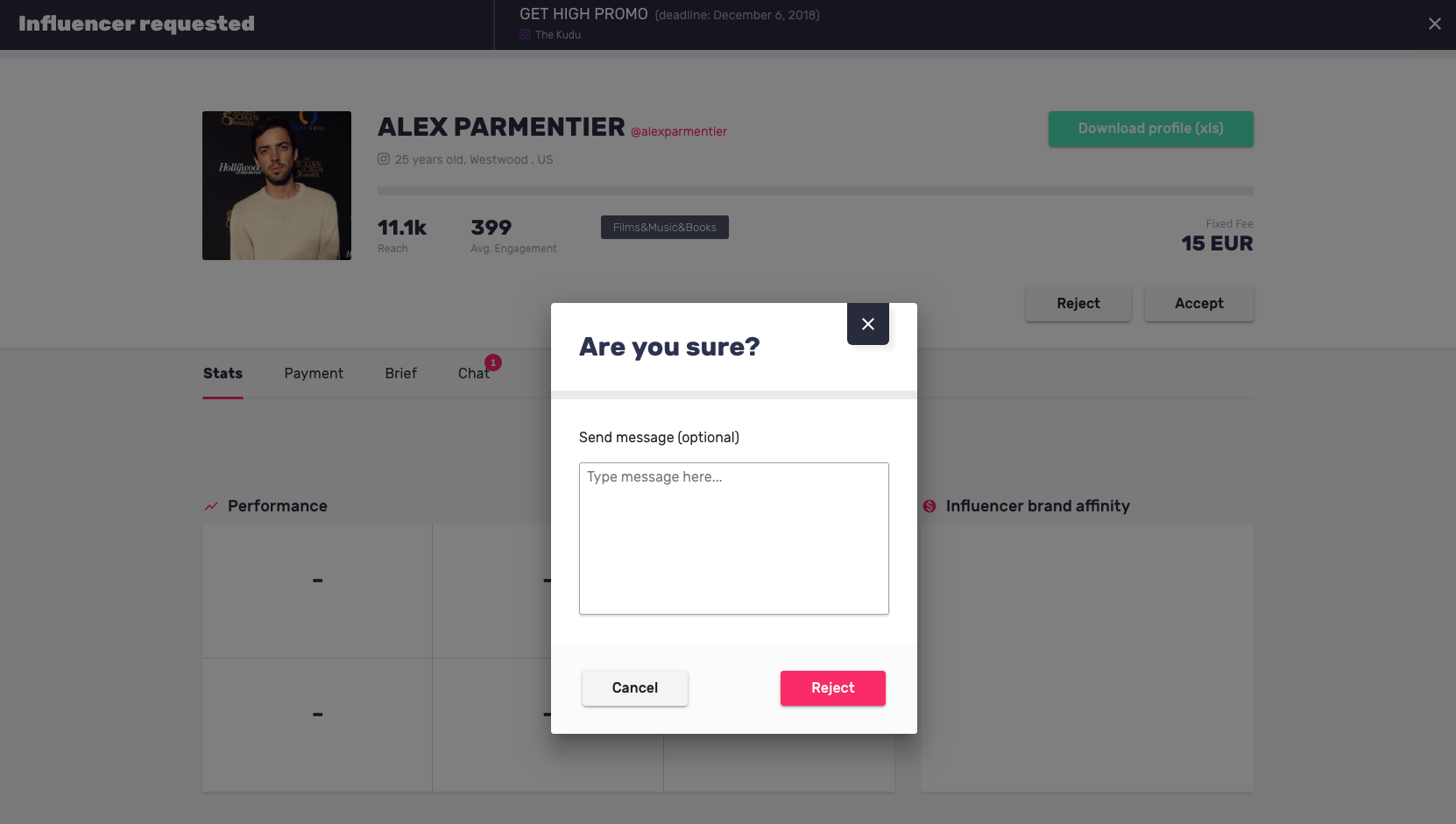 When you approve an influencer's request, then the agreement is on, they get into "Work in progress" status, and you can't cancel them without service or influencer fee.

However in some cases influencers won't deliver the content due to personal issues or time management problems. We understand these could be frustrating so we won't charge you, but you have to wait 7 days after the campaign deadline – to make sure the influencer won't deliver – and then you can abort the agreement with them, by pressing abort and choosing "Missed deadline" for abort reason.
If you abort the influencer with any other reason, you'll be charged with the full amount of influencer fee + service fee.