Influencer Search and Profiles
Add influencers manually to Influencer Database
You're a subscriber but heard of a particular influencer you wish to work with him/her but can't find on the platform? No problem, you can add them manually with one click.
You are able to add influencers to the database. You only need the Discover add-on.
1. Go to the Discover tab.

2. Click on 'Add influencer manually'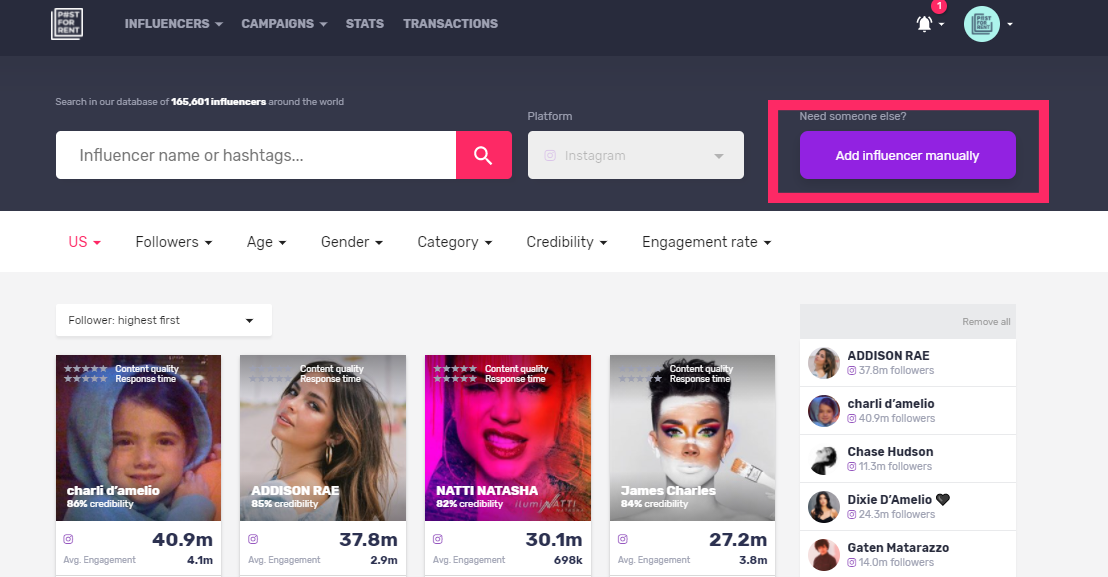 3. Type in the influencer name then select it.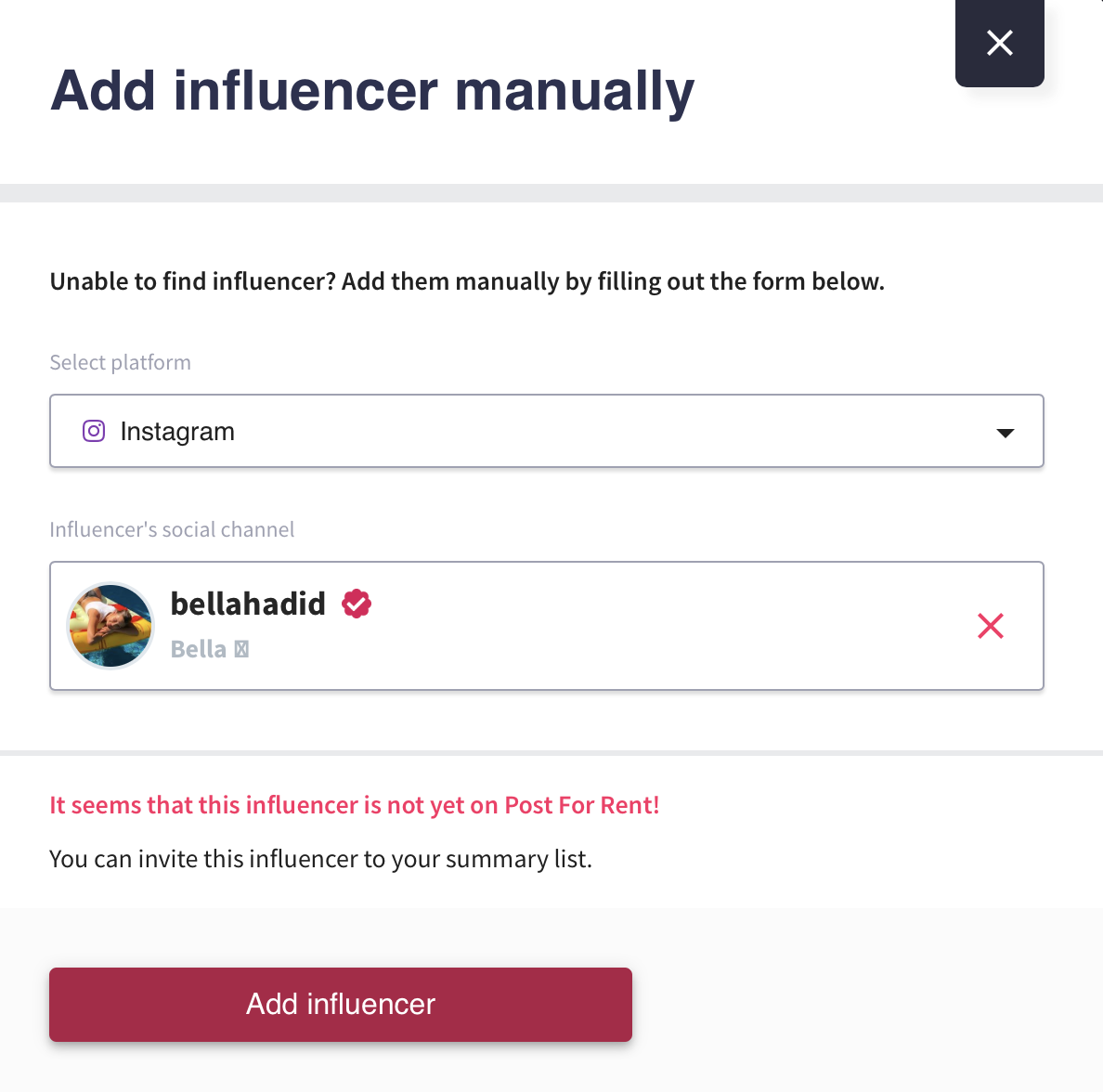 4. Click on 'Add influencer'. They will be added to your list so you can start a campaign with them immediately.