The easy steps to follow
You are able to add influencers to the database in two different ways:
When you analysed someone's account and decided that you want to work with the selected influencer you can easily add their profile to the Post For Rent influencer database and immediately start working with them in Discover, Manager Pro and Manager Enterprise subscription plans.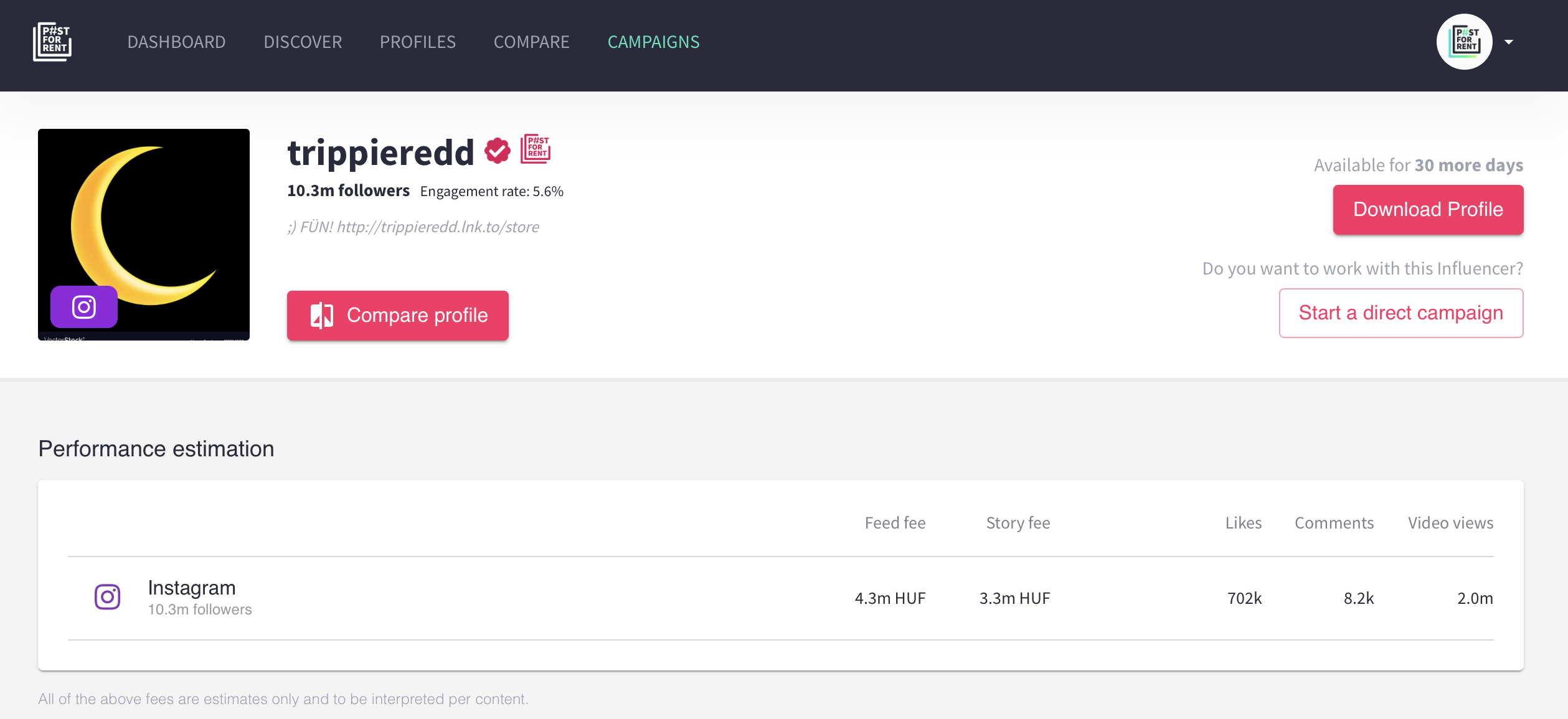 You're a subscriber but heard of a particular influencer you wish to work with him/her but can't find them on the platform?
No problem, you can add them manually in one click, without even analyzing.